I got the calling I thought I'd never get. The one I've been whining and moaning that I'd never get, saying- "How come all the cool people end up in Young Women? or How come no-one see's that I could totally do this?"
I'm ashamed of myself for all this whining! And truly have enjoyed (or learned to enjoy) every calling I've received. All this said- I am very happy to be the new Beehive adviser. I love to teach. And I love the Young Women. I feel like the Lord gave me a hug and said, "Here ya go Jess, have fun."
It's a good feeling.
One of our mutual activities was to write complements on the board while I take pictures of all the girls and their complements. I thought it turned out great, and of course Rachel and Maggie were DYING to have a turn by the end of the night.
When my darling daughters sat up on that table and I glanced through my camera to take a shot, a feeling of gratitude beyond description hit me, along with a feeling a shame.
I have not been the best Mom lately. Needless to say these pregnancy hormones are getting the better of me and I've raised my voice far too often in recent weeks.
But, oh how these girls love me anyway!
Almost every day my little Rachel comes up to me and says, "Mom, you look so beautiful today. I love your earrings and I love how your eyes sparkle."
Seriously, she says that to me every day. What a sweetheart.
Truly, she is a Daughter of God and of Infinite Worth.
Heavenly Father has born witness to me of that over and over again.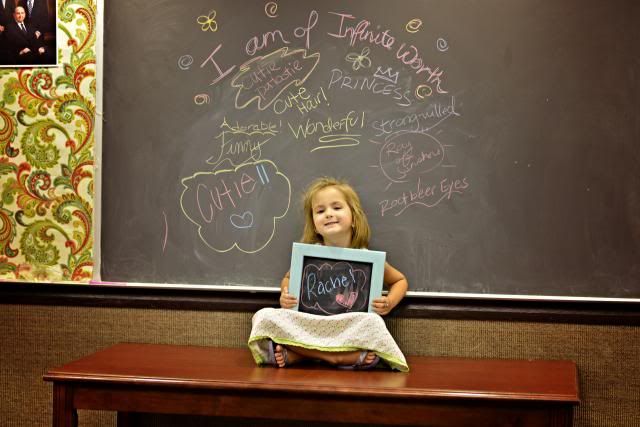 And this little stinker!
She is my cuddler. She knows how to squeeze into any space and fit just right.
Even with this big, ole belly of mine.
She is becoming more and more grown up everyday and has the funniest sense of humor.
She is constantly laughing at her own jokes.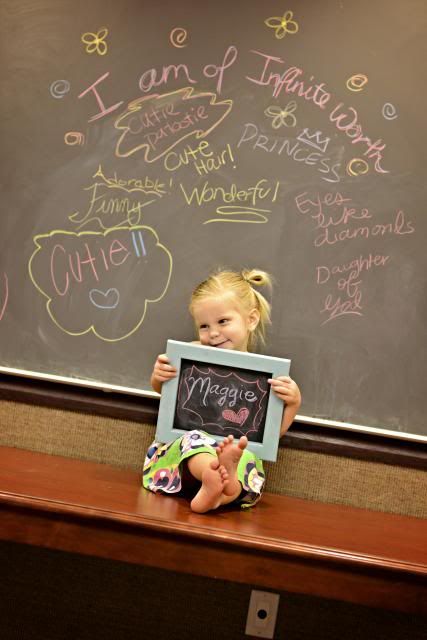 I hope my girls ALWAYS remember how much a love them, but more importantly how much Heavenly Father loves them.
They are my little angels. I couldn't be more grateful to be their Mommy.