This is probably my favorite park here in Weatherford because it's a splash-pad and park all in one. It's the WHOLE package! When you get bored of the splash-pad, you put your flippers on and head to the park. It's a great go-to for summertime.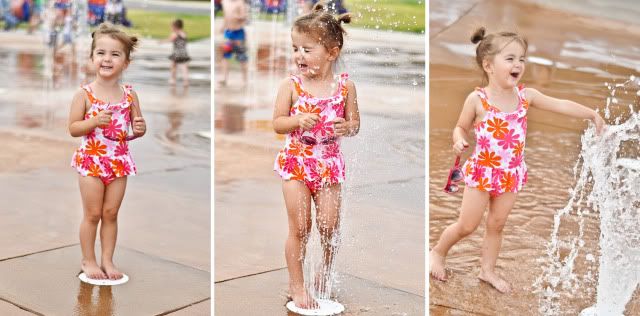 Maggie's first swing shots... priceless.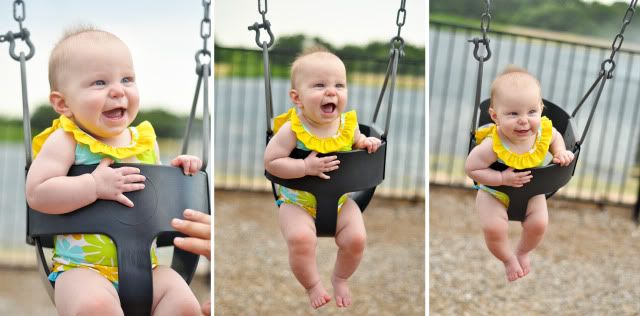 Mama, Mama, I can smile real big too! (somebody was a little jealous)

I am in love with this picture...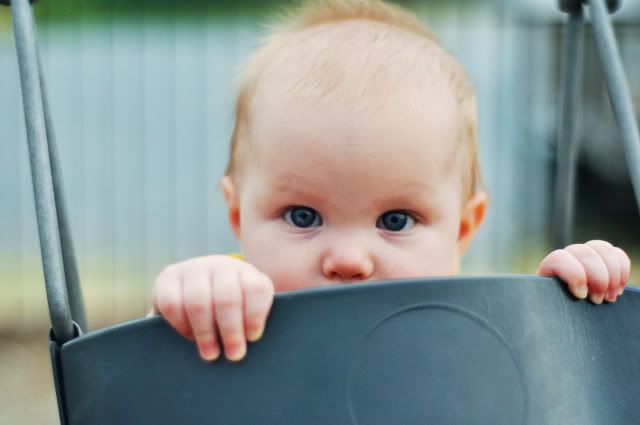 I have just one more thing to say, I just can't help it! Rachel said her first prayer tonight without any help! It made me soooo happy. I just can't describe the happiness. It went like this...
Thank Thee for day, food, obey happy all day.
In the name of Jesus Christ, Amen.