"Where did Maggie go?" is something I find myself saying a lot lately. I put her down in one room and the next minute she's in another and... she is
fast
. Tyler and I caught her stand up from the ground and just stand there for about 2 seconds before she toppled over. Are you kidding me? Holy Smokes that blew me away! She just loves to stand up on everything. She is so much fun right now... I LOVE IT! Don't get me wrong, I love the newborn stage, but I
love love love
when babies start moving and grooving. I suspect Maggie will be an early walker like Rachel, but we'll just have to wait and see.
Beautiful Maggie Ila... if only those chunky thighs looked that good on me! haha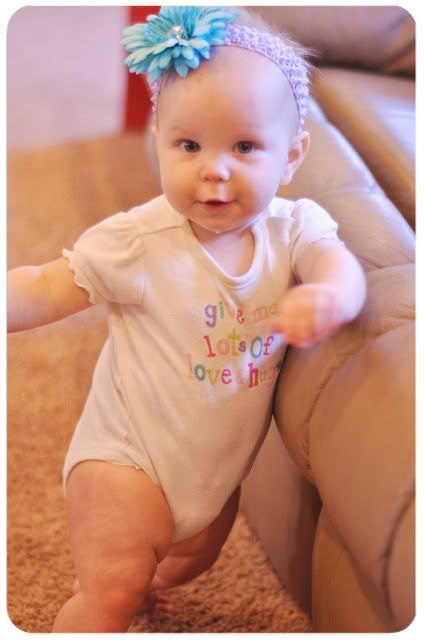 Sister friends...
What's that sister doing?
What's that girl up to? I love her fuzzy halo... I always knew she was an angel.