As soon as we got to San Diego, I was just dying to go and see the ocean. Dying I tell you! I tried to keep my cool knowing that we'd eventually get to the ocean. But one night I couldn't help myself! After putting the kids to bed one evening I came down the stairs and exclaimed, "I want to go see the ocean!". Caitlin and I got in the car and raced to the ocean to catch the sunset.
On the way to the beach I caught this picture of hot air balloons! Hot air balloons make feel so whimsical and fancy free. How fun it would be to be up in the air like that!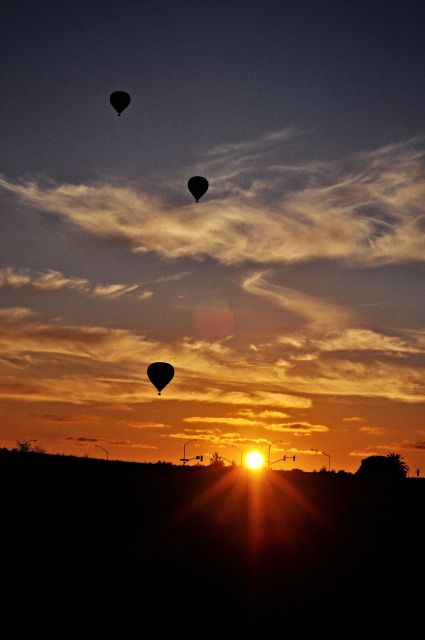 Someone recently told me that there are no guarantee's when it comes to marriage. That statement left me feeling powerless and downright yucky.
All this talk got me thinking. Dangerous I know. Can we just talk about the pretty pictures and ignore these thoughts? No matter how poorly written the blogpost turns out to be, I feel the need to to talk it out. When you feel it, you feel it.
Could this really be? No guarantee's? It's true that sometimes for one reason or another, things don't work out. It's true that there are things outside of my control. To me, it's like a wrestling match (I'm pretty sure that I could compare just about anything to a wrestling match, haha). Really though, in wrestling it's all about you. That's one of the things I loved most about the sport. There were no snobby girls or political coaches there to limit what you could do. Coming from a 5A school in Texas- it was all about politics and many kids did nothing but breathe, eat, and sleep one sport to make varsity. However, I learned many tough lessons in the sport of wrestling and one of them was this- that no matter how hard you work, no matter how you dieted, sweated, bled, prayed, and fought, sometimes there are things that you can't control. One of them being decisions made by referee's. One of the worst feelings in the world is when the other person's hand was raised and you know that there were points missing from your side of the scoreboard.
That's one of the tough things about marriage- you just can't control what the other person is going to do. But there IS a guarantee. There IS a promise. And your referee will never cheat you. The Atonement is real and can heal all things. That is the promise, but we both have to do our part. It ain't a cake walk. So, when I look into my husbands eyes I feel like I can say- We will make it. The Lord is on our side. Let's get to work.
Now that is a much better feeling.
Are you all still there? I hope so. This picture should help... pretty huh? Stay with me now...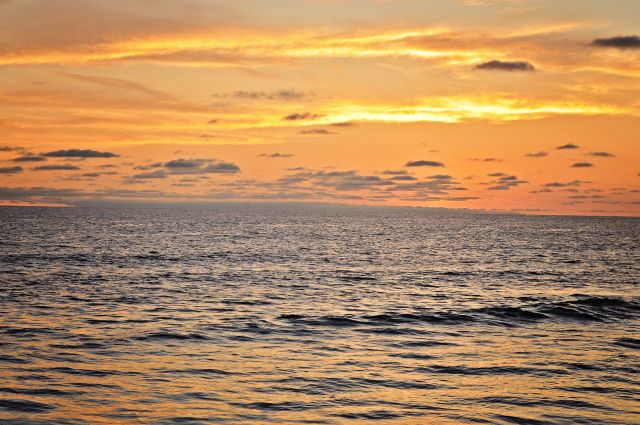 I know I'm young. I know I ain't seen nothing yet. And I know that when Tyler comes home it will become apparent to me once again just how difficult marriage can be. It's been a long time. That being said, I can't wait. Because despite the difficulties, it is the wildest, craziest, most thrilling ride of them all. Sometimes I miss that man so much it hurts.
When I look out into that vast ocean this scripture comes to mind:
"But as it is written,
Eye
hath not seen, nor ear heard, neither have entered into the heart of man, the things which God hath
prepared
for them that love him." - 1 Corinthians 2:9
Don't you just love that? With a view like this I can't help but think that there must be something amazing in store! It is one of the prettiest sights I have ever seen.
The ocean and I finally got acquainted. I'll be seeing you again real soon.