Here it is, the world famous SAN DIEGO ZOO! You can't go to San Diego without visiting the zoo, right?
Let's check it out...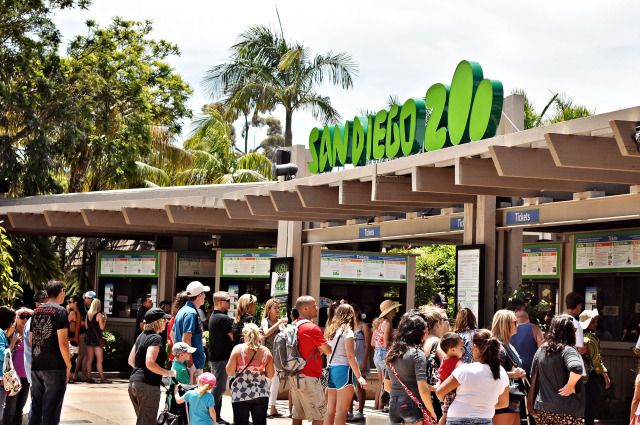 I'm so glad that Caitlin, Cody, and Jayce came and helped we wrangle up my two whipper-snappers! The zoo is one our favorite places to be!
Hippo, Hippo, Hippo! Maggie just had to find the Hippo...
The hippo was such a hit that we decided to take a picture on it too...
They weren't kidding when they said it was huge! They even had a sky-tram thing to get people across the park.
There were tons of statues and places to take pictures. Rachel loves the ones were you poke your head through- "Look at me Mom!"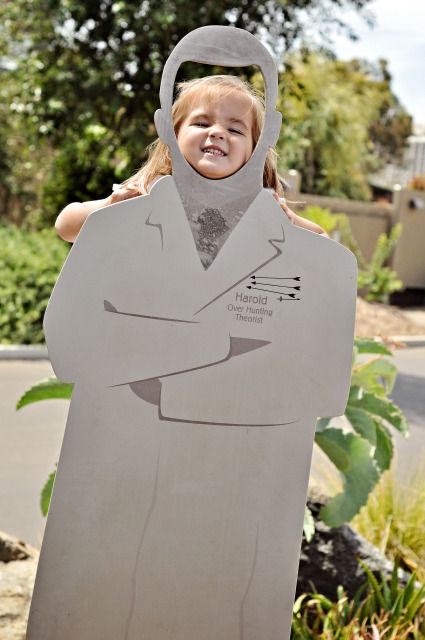 Cutie Pie...
Mommy and babies with the Mommy elephant and her baby!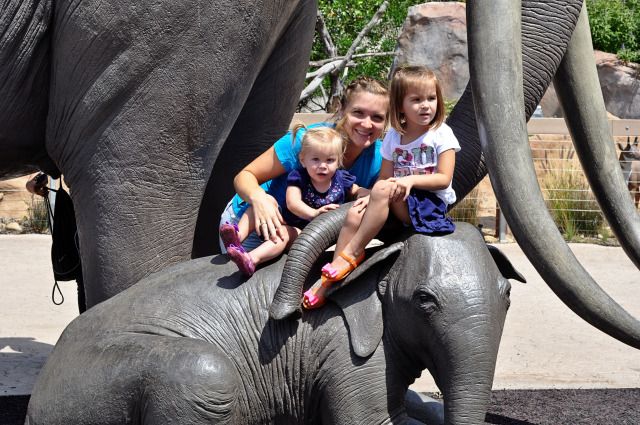 This never happens. Let me repeat- this never happens.
She fell asleep in the stroller! It seemed to happen a lot in San Diego.
I love it when I wear my babies out. Mission accomplished.