Was of the first things we did was make a huge list of all the things we wanted to do and see in San Diego. Believe me, that list was long! So lets start checking the check shall we?
One of our first outings was going to this cool place. Being a Latter-Day Saint myself, I had no idea about this place or the story. I was immediately excited learn about the Mormon Battalion!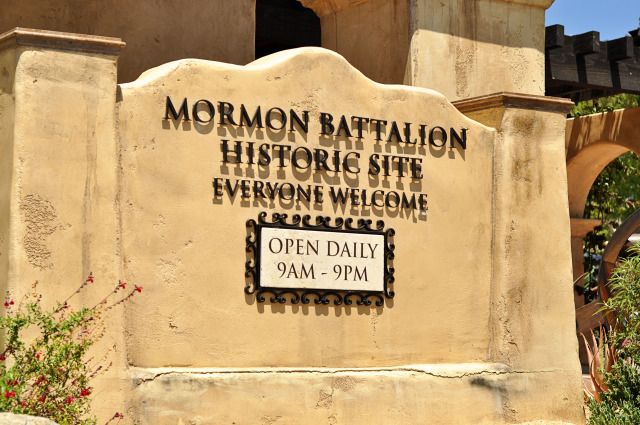 Covered wagon picture! Maybe if I had moved to a different angle the bar wouldn't be across ya'lls faces. Oh well, makes for a funny picture though!
What in the world happened to Maggie when we walked inside I will never know. Can you tell she's getting closer to being two years old? If looks could kill, she'd be the most sought after weapon in the world. Forget about nuclear weapons! hahaha... what a stinker...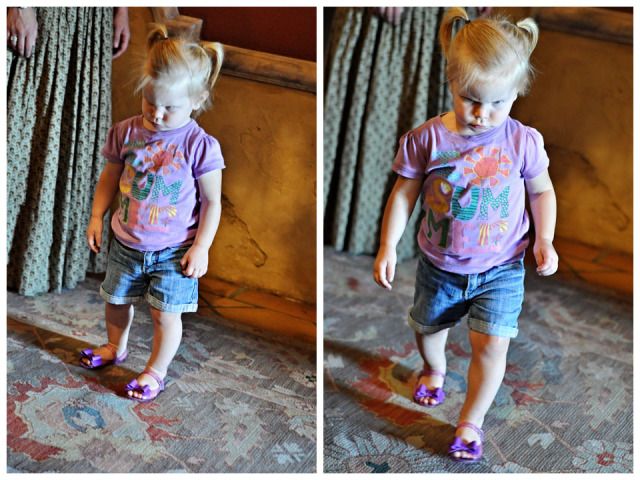 After the Saints were discharged from the Army, many of them went looking for gold in the California gold rush. And we got to too! Rachel was an expert gold panner.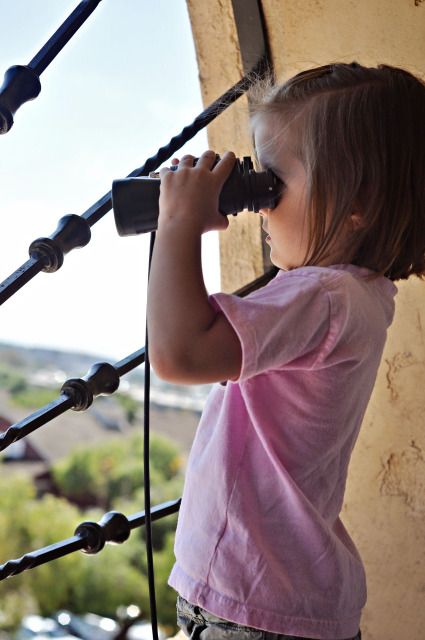 The 2,000 mile long march was grueling to say least. Although the men didn't see combat, many died on the journey. Their example of sacrifice and service not only showed America of the loyalty members of our faith have for our country, but was instrumental in helping the U.S secure the lands of the southwest. After their time was served, some stayed behind looking for gold, but most went back to rejoin their families in the Salt Lake Valley. Look at this place! Can you imagine leaving such a beautiful area after having traveled so far to get there?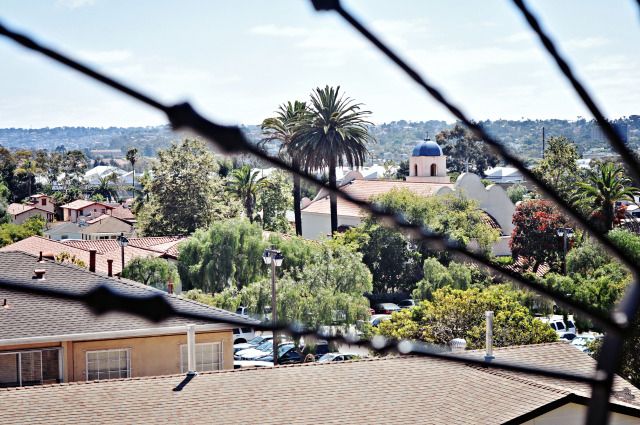 Oh my goodness this picture!!! We died laughing as soon as we saw it! Heck, I still do! Maggie was being such a grump, so naturally Tricia thought maybe she'd want a drink. Obviously, the camera girl wasn't waiting for anything- not even a sippy cup. I don't think Vanna White herself could have pulled off that pose!