So, I made a goal for myself at the beginning of the year. It was to complete 8 blog posts a month. So far I have 7 for this month. I am just now realizing that I only have two hours left in September! Goodness Gracious. I HAVE to do this! Every time I look at my blog archives and see that ugly number 7 I'll go crazy, so here is NUMBER 8!
We drove home from Houston today, and right as we were pulling into Weatherford we realized that it was ward Luau night! ALOHA! This is how Texans do luaus- we sing Beach Boy songs, eat grilled chicken, bust open a flip-flop pinata, and stick little umbrellas in everything. Sounds about right to me. I mean, who doesn't love the Beach Boys? ;)
Look at her eyes... priceless. Can you tell what Maggie wants?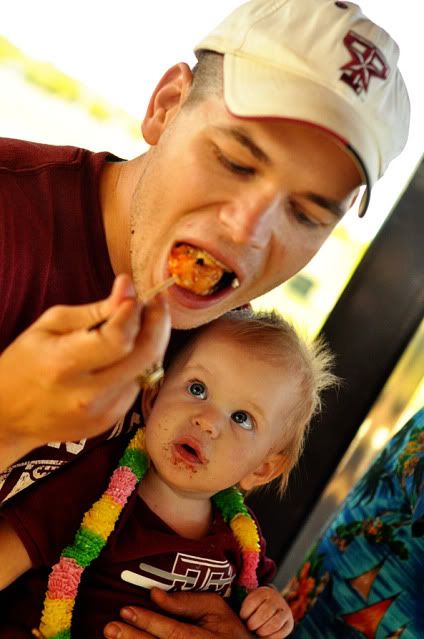 Love Rachel's smile in this one. Nothing like FINALLY getting out of that car seat and playing with tons of other little kids and being loaded with sugar. She had a blast!! And I love that Maggie still has her eye on that chicken.
And last but not least... the flip-flop pinata-
Whew! That was a close one.
now for a little catch up on September...