We had an awesome playgroup last week! It was sidewalk chalk painting! My girls absolutely loved it. It throws a little more pizzazz into that regular sidewalk chalk. Thanks Mely!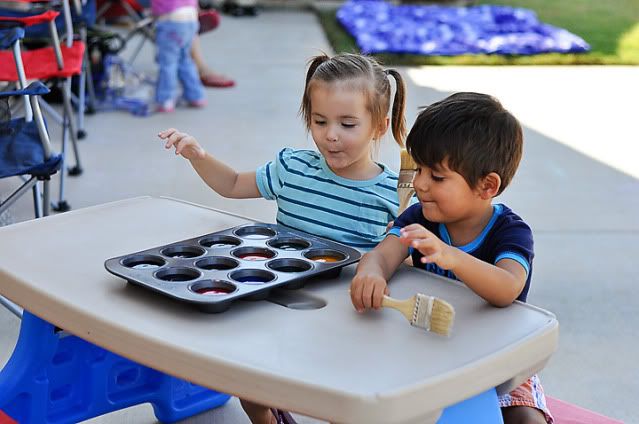 everyone calm down, there's enough to go around...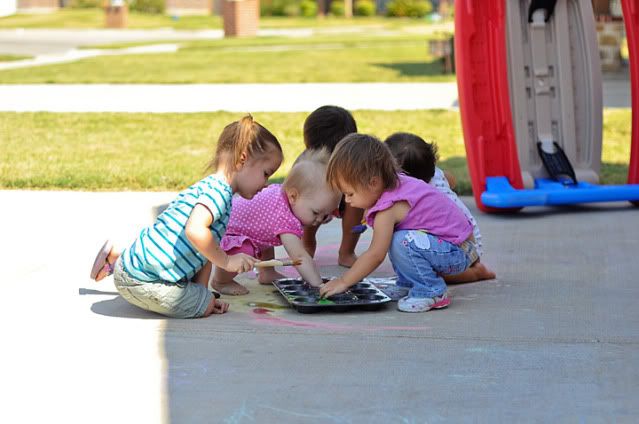 little artists busy at work

I think Maggie enjoyed it the most, haha


the more messy, the more fun... I think that's every kids motto... mine too! haha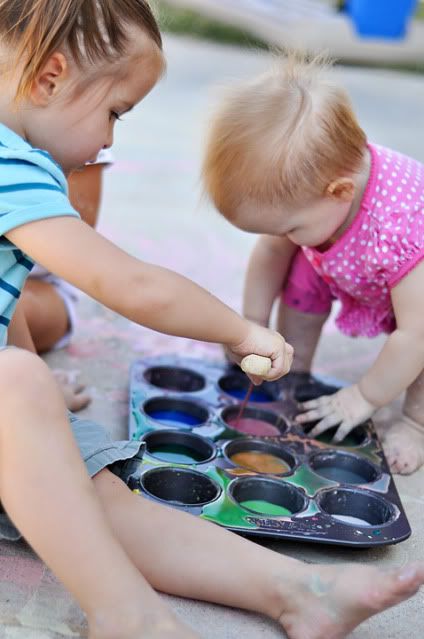 don't worry, it washed off...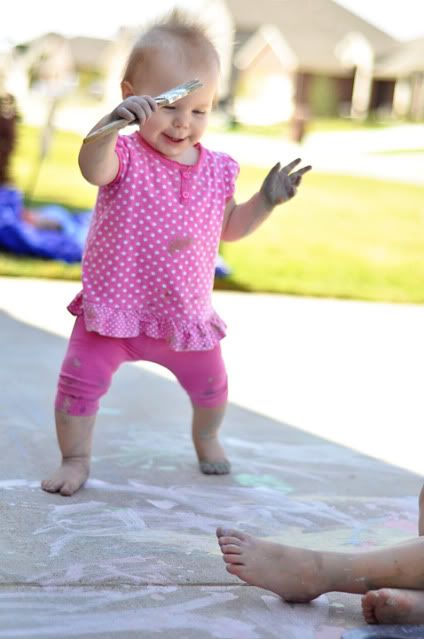 Wanna make some too?
Recipe:
cornstarch
food coloring
water
Instructions: dump cornstarch into a bowl, add coloring and stir in a few tablespoons of water. Mix until desired consistency (it's supposed to be pretty runny).
Now that doesn't look too hard does it? Simplicity is a beautiful thing. We'll definitely be doing it again soon.