Do ya'll ever get completely immersed in a project? I have this problem. I get so into something that I don't do anything else until it's finished. Ughhh, and it's taking me so much longer than I expected! More on that later, but for now I'm going to come up for air and do a blog post.
I decided to come to Houston for a couple weeks while Tyler is in training and for my birthday (which is tomorrow by the way!!). We've been doing all the usual Houston things....
We grilled for dinner and someone found or took (I'm not sure how it all went down) the dogs T-bone... Yup, knawing on raw meat...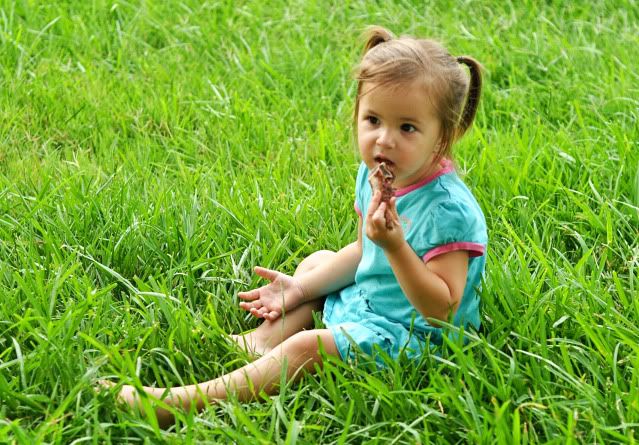 I think she liked it better cooked, but it's a toss-up!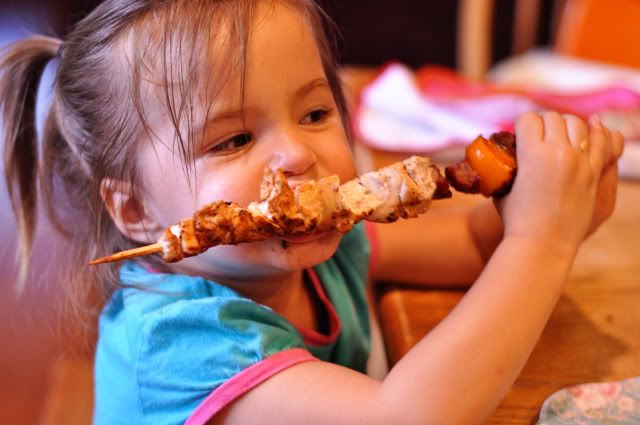 We met Pop downtown for lunch at my favorite- Treebeards! (excellent gumbo) We're working on the concept of sharing, but it just doesn't settle when there's cake involved. If anyone else tryed to take a bite, she'd yell, "That's enough!" haha! I've been hearing myself in her voice a whole lot lately. She went a entire week saying, "Hear me?" after every sentence.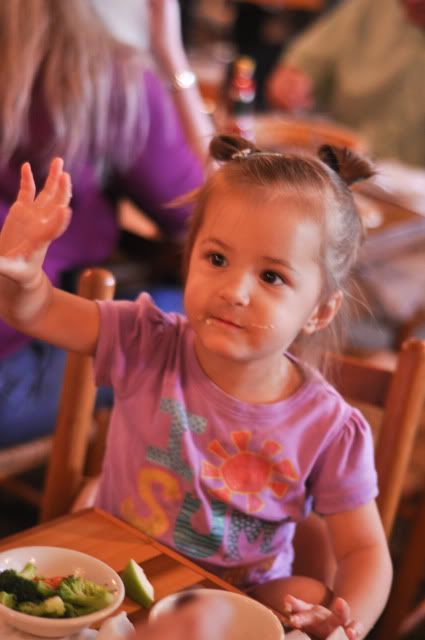 We took our teething frustrations out on the bread... better than my chin at least...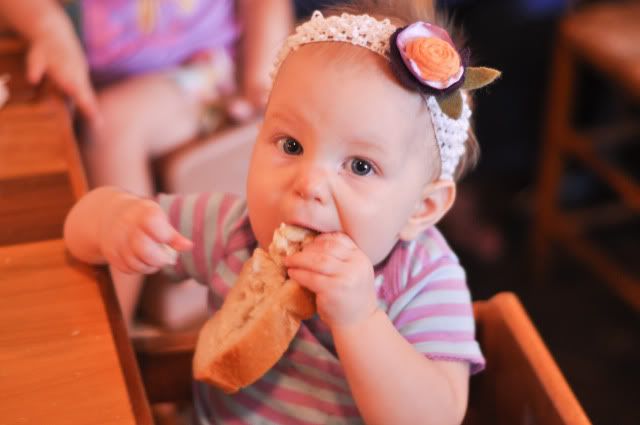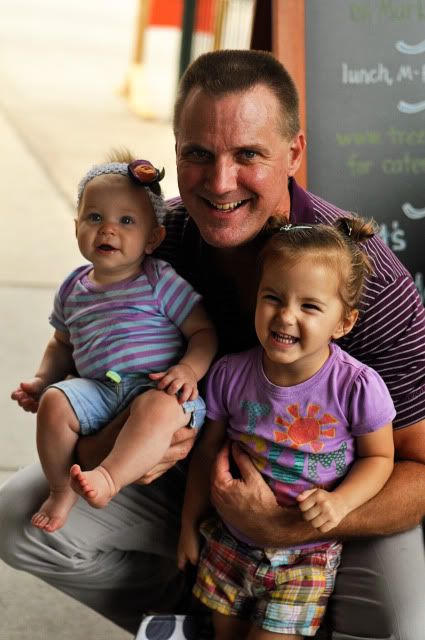 We helped Nana make her weekly batch of protein muffins...

And got it all over our dress...
We did our normal "happy hour" Sonic run with Nana-Nana... I love their cherry lime-aids...


We played with Nana-Nana...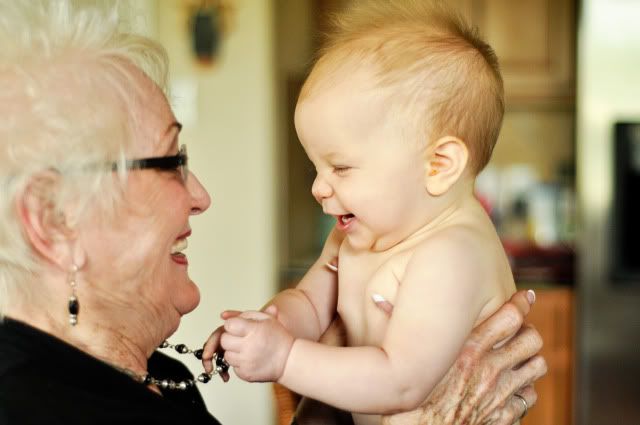 We hung out in our diaper... (well Maggie did anyway)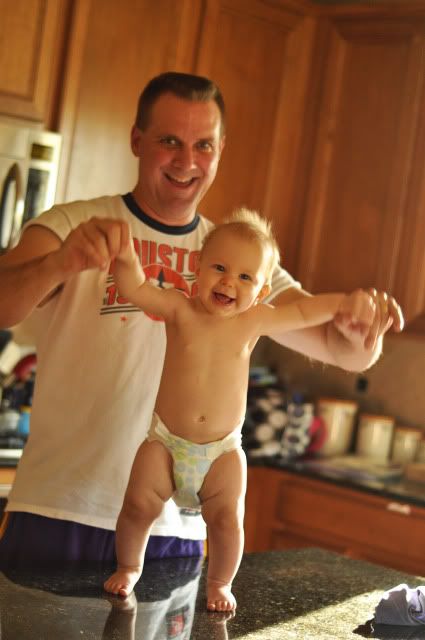 We ate lots and lots of cucumbers and bell peppers... What is this face about? No idea, but it makes me laugh.

We pushed Maggie on the swing...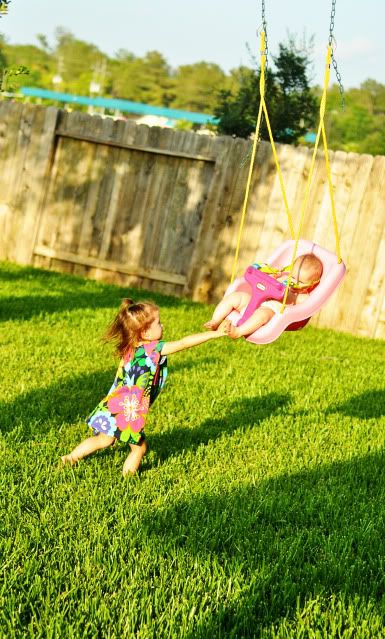 And realized swinging is too much work, so we hung instead...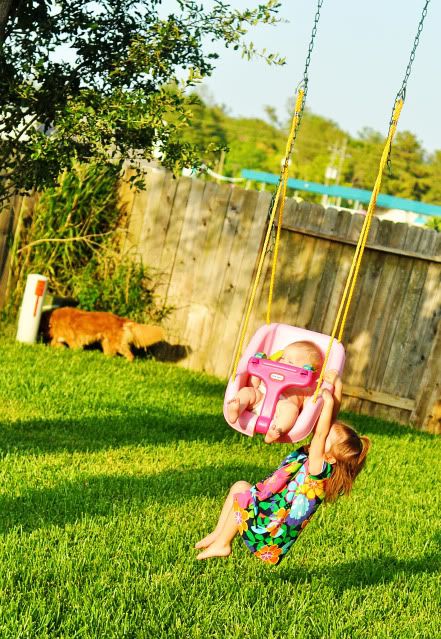 We visited with Grandma and Grandpa Barrow...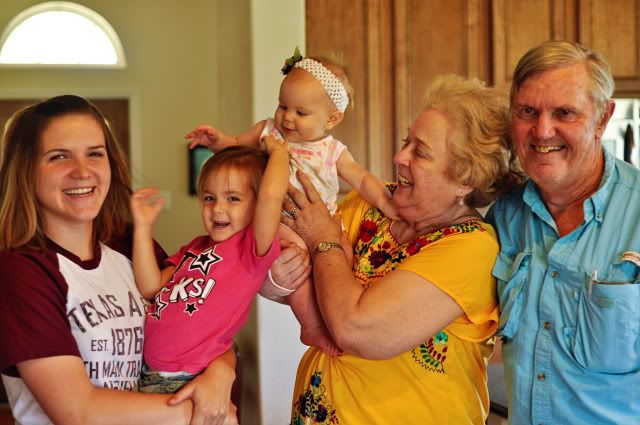 And bribed for pictures... noticed to bag of M&Ms in Rachel's hand... You don't really have even look for the candy, just look at Rachel's smile...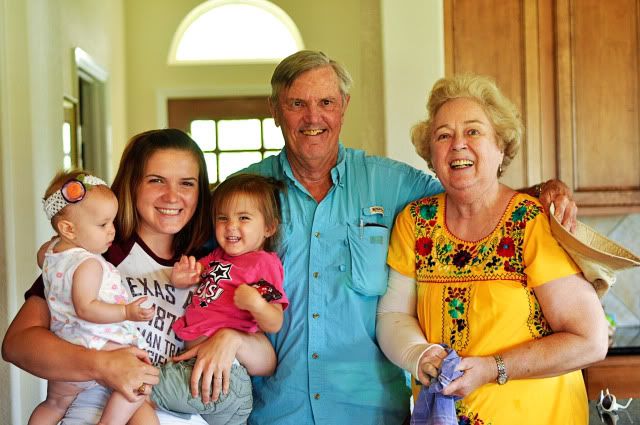 And that's what we've been doing.