Ever since they hung up the "Parker County Peach Festival" signs around town I've been dying to go. I am such a sucker for small town charm. I love it! I'm pretty sure I've already mentioned this, but have I told you that I love living out in the country? It's so good for Rachel. There's always something fun for her to do. Bored? Go check the chicken coop for eggs, pet the horse, catch grasshoppers, pick wildflowers, and the list goes on. Anyway, although it was blazing hot outside, I packed up the girls and went to the Peach Festival. I'm not going to lie, it wasn't as cool as I thought it'd be, and it definitely didn't compare to a Hill Country peach or a Georgia peach, but they were still yummy. And it was something to do get out the house. I hate sitting around and doing the normal routine the day Tyler leaves. So, it was a nice distraction.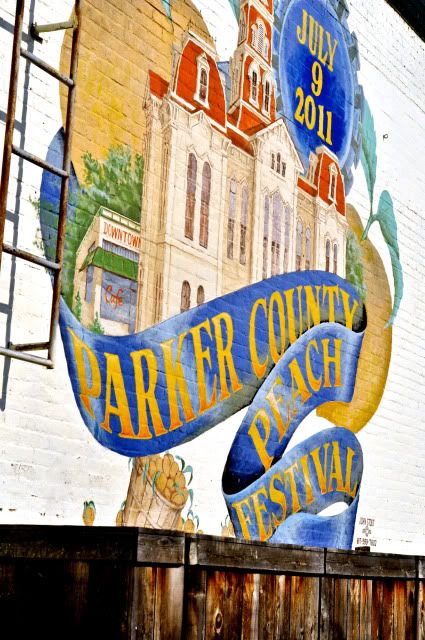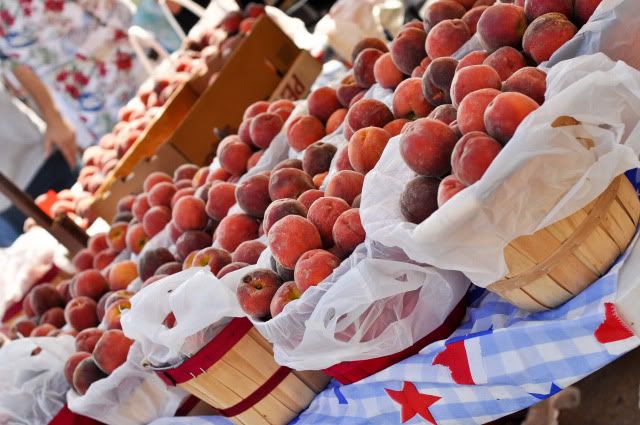 Tearing up that peach!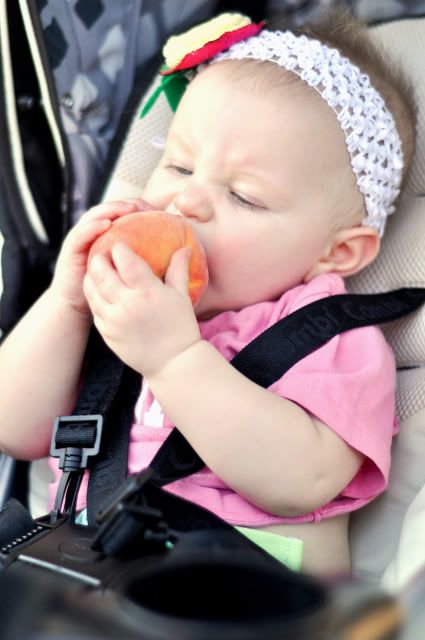 hmmm, that's an interesting flavor...


My girls eating peaches... I love Rachel's face...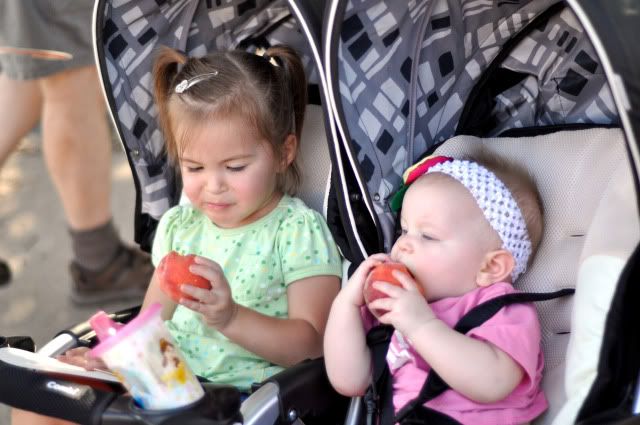 What a lovely picture of me... not! But hey, I was there too!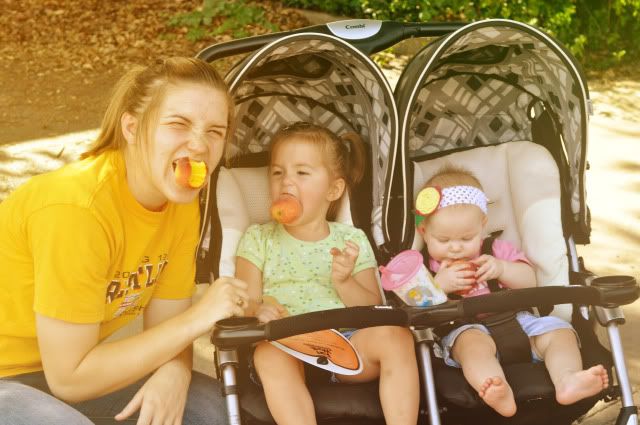 Maggie sure loved them peaches. They were sweet, but not as sweet as her!