My parents gave Rachel a butterfly habitat for her birthday. It was pretty nifty, all you have to do is mail in your order number and a jar of caterpillars come back ready to grow and turn into butterflies!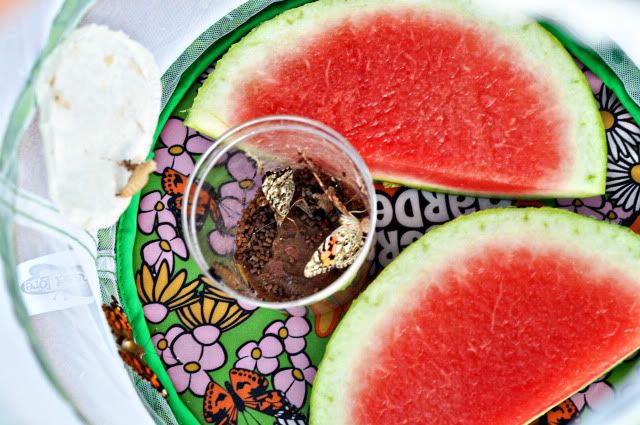 We love it when we get to play with our Payne cousins! Here they all are about to set the little dudes free. They were so excited!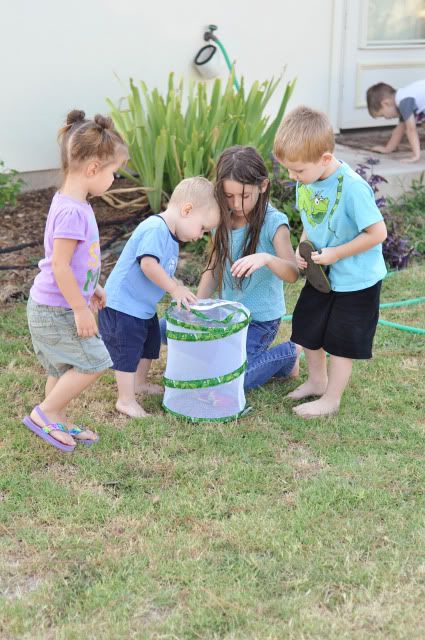 Katie thought it was funny how Rachel kept calling the butterfly, butterdie, so she named it Butterdie!

Rachel wasn't too happy about letting them go...

Good thing one of them had a busted wing and couldn't fly off... well good thing for Rachel that is...
Its such a fascinating process. I definitely want to do this again when Rachel is a little older and can understand all the stages. Thanks Mom and Dad!