The fourth of July is one of my favorites! Let's see, first it's Easter and then second is the 4th of July. Mostly because it's all about summertime activities... popsicles, swimming, and BBQ! And of course, it's about "the land of the free and the home of the brave". I love you America!
Eating ice cream at Braums (the best ice cream place EVER!) This girl cracks me up! All hail the Ice Cream Queen...


Ha-HA Nana got slimed! This is my favorite way to get slimed...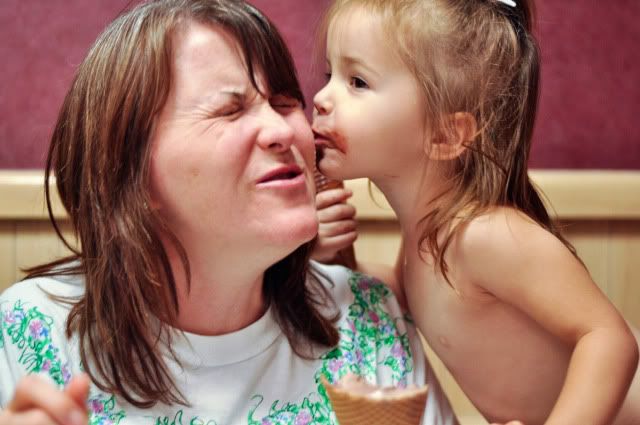 Donuts 4th of July morning...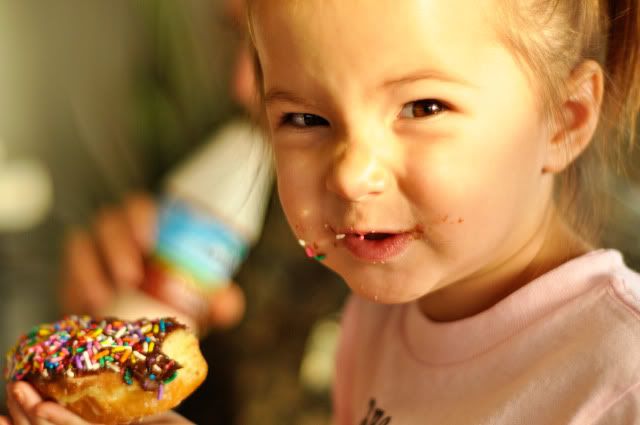 Tyler was asked to participate in our wards flag-raising ceremony...Maggie kept playing with his beret, hence it not being on perfectly straight... just thought I'd explain since it really bugged him. But I was so giddy to finally get a decent picture with him and the girls in his uniform that I didn't care... obviously...


Nothing like a tee-shirt with an American flag and a large mouth bass jumping out of it to say, "I love the U.SA!"