There really is no place on earth like the Temple. The gratitude and peace that I feel when I'm there makes everything hard in life just melt away. This time Tyler and I had the opportunity to participate in doing sealings. Can I just say that marriage is tough? It's amazing, powerful, fun, rewarding, the best thing ever... but, it's also tough. You've gotta stick together, make things work, find common ground, compromise, humble yourself, serve, do all the small things, be consistent, learn to communicate, always look for the good, agree on which movie to watch, make big decisions together, see past the dirty socks on the floor, learn how to manage finances, not get too upset when they beat you at sports or board games, and most of all learn how to repent and forgive.
I asked my father-in-law the other day what he remembered about me the first time Tyler took me to Weatherford to meet the family. He told me that he remembered going to do some service at the cannery with the family. A few of us were loading boxes into this big bin, and he shouted at Tyler to, "Go get your woman!". The next thing he remembered was me yelling back at him with fire in my eyes saying, "I'm NOBODY'S woman!" He said he couldn't believe the reaction he got out of me, and that he knew that this was a girl that wasn't going to get pushed around... even from their strong-willed son, Tyler. I must say that I definitely remember that, and it still gets me a little fired up today. Well, I wasn't his woman, not yet anyway. ;) Several times since then my father-in-law has asked me if I'm Tyler's woman to which I proudly respond, "Heck ya, I'm his woman!"
Going to the Temple made me want to shout it from the rooftops, "I am Tyler Payne's woman!!!" Although marriage is tough, especially for two hard-heads like Tyler and I, it is the biggest blessing I could ever ask for. We CAN be together forever. I love that.
"Choose your love and love your choice."
President Thomas S. Monson
Tyler- You are the BEST choice I've ever made. I love you.
At the Dallas temple with my sweetheart...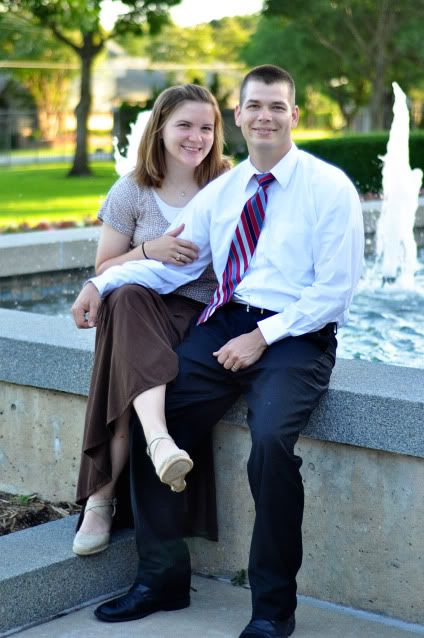 Thank you Brian and Tawnya for volunteering to watch our babies so we could go to the Temple. It meant so much to us. It had been too long.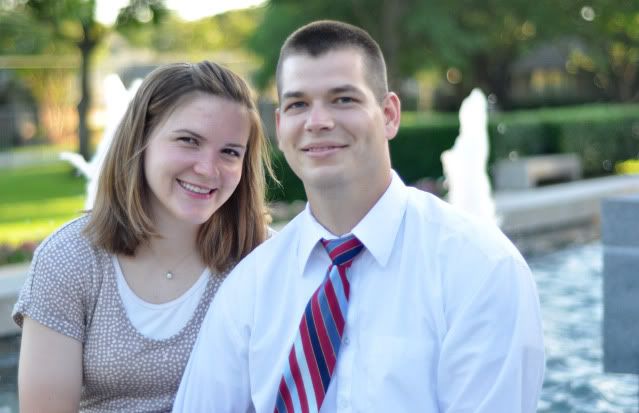 During the hussle and bussle of trying to get out the door to make it to the Temple, I insisted on taking some family pictures, and I'm so glad I did! These were the three best ones... I tried the whole "switching heads trick" which actually didn't turn out so bad, but it still annoyed me enough to leave it off the blog... Remind me to think about poses before walking out the door with a 2 year old.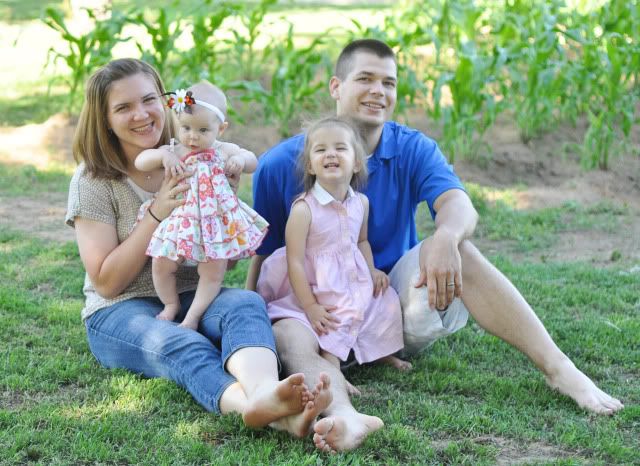 I still think they turned out pretty good.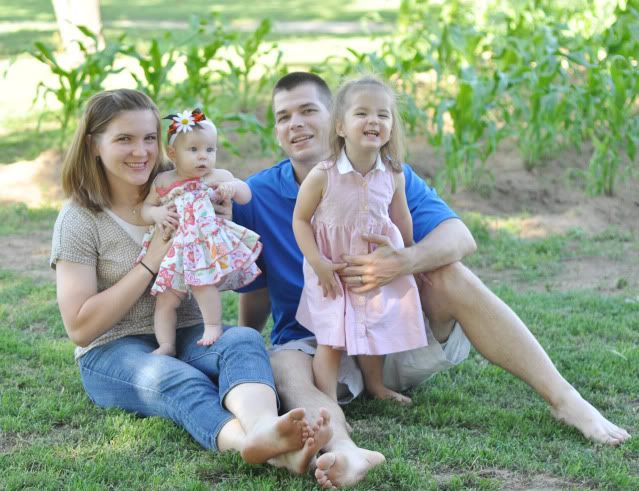 I love my family.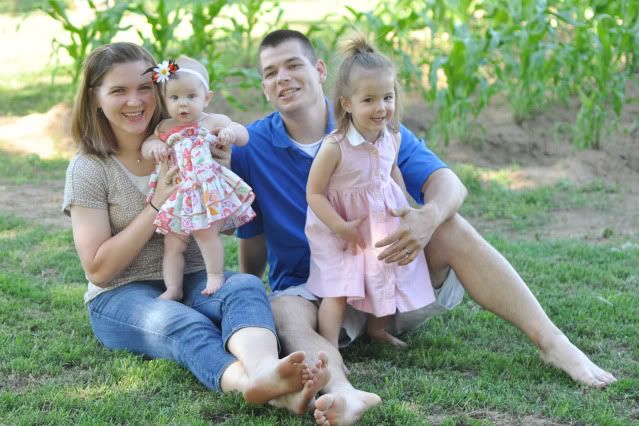 Families CAN be together forever.