My sweet baby is on the move! Maggie has been rolling around for quite a while now, but she still hasn't gotten this whole crawling thing down yet. Oh, but it's about to happen. Wait and see, any day now she'll be crawling everywhere.
I'm not sure how I feel about this. She's TOO BIG! She's right where Rachel was... 95th percentile. Goodness gracious these girls! It all happens way too fast. With Rachel, all I could think about was what's next? Always excited for the next thing. Now, I just wish everything would slow down. If only life went in the direction and speed that I wanted it to go... sigh. It's kinda like bumper cars, I never could make those things go where I wanted them to go... That's it, life is like riding in a bumper car. haha... where I am going with this?
oh right... Maggie...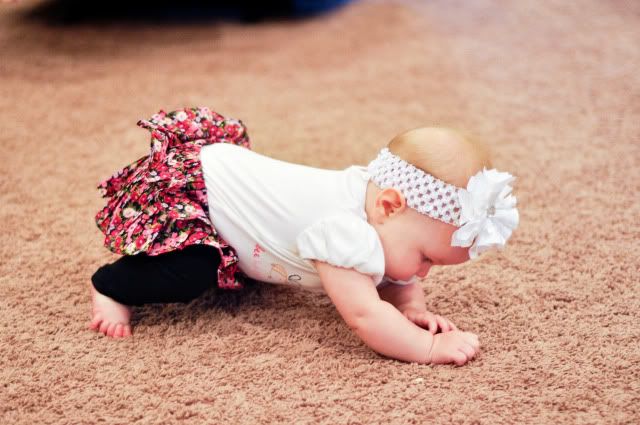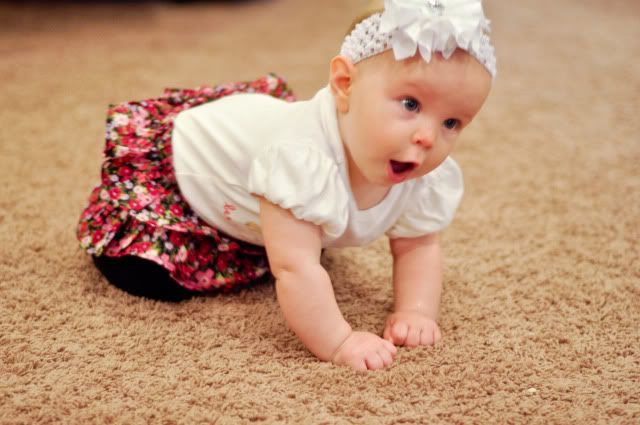 Go ahead girl, talk out that frustration...
Crawl, crawl, crawl...
but rolling is so much easier, Momma...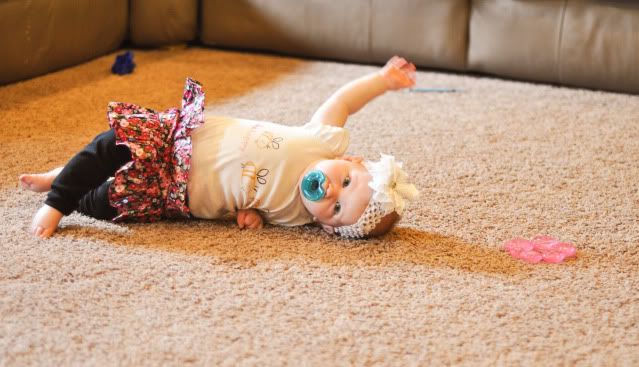 looky there... 2 TOOFERS! and a third one on the way...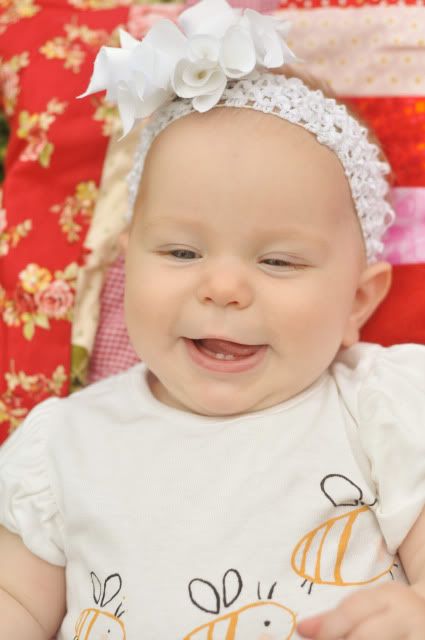 I love her big smile...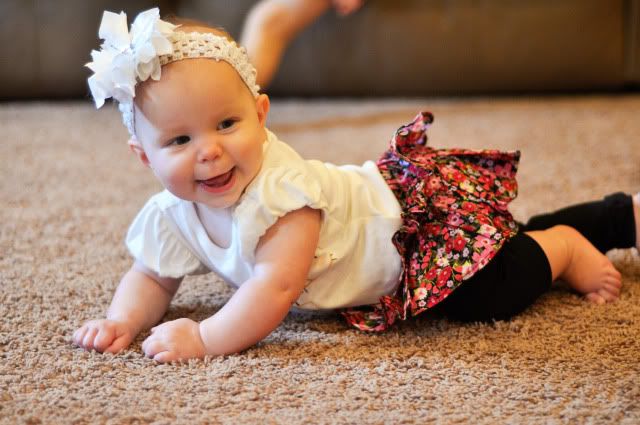 okay, this look gets me every time...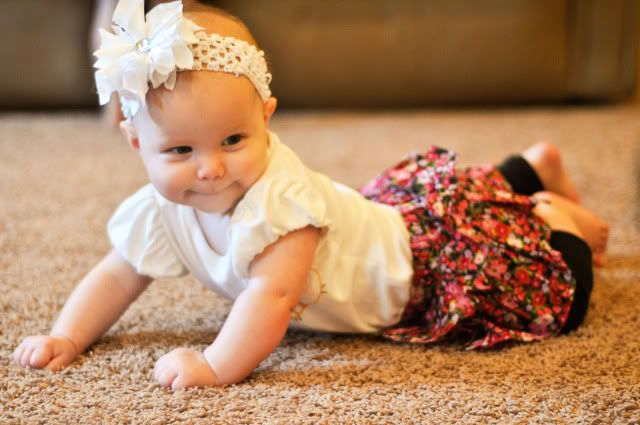 All I can say is Maggie sure doesn't mind the pace of things right now... she's just rockin and rollin with the beat... thats my girl.