I've always wanted to be a cowgirl. Really it's true. I may have been raised in the city (suburbs), but I've got country in my heart. I want a long, gravel road leading up to a nice plot of land with the home that Tyler and I built together sitting on it. It may not happen in this lifetime, but it'll happen. I'm sure of it.
Anyway, every time Tyler and I get fed up with life and all things Army, I just smile at him and say, "Well, we can still be farmers, it's not too late." haha.
I got my wish, we planted a cornfield! Gosh, I've ALWAYS wanted a cornfield! Always always always! It's one of those things that's on my Life "To-Do" list. I was pretty darn excited about it.
My amazing husband did all the hard work... I can't tell you how many times that tractor sunk... (thanks sweetie)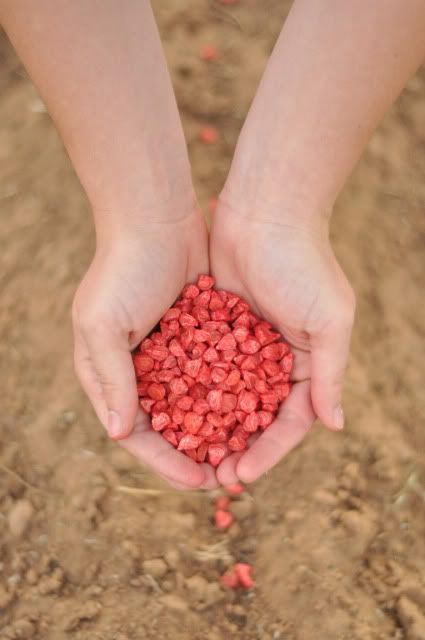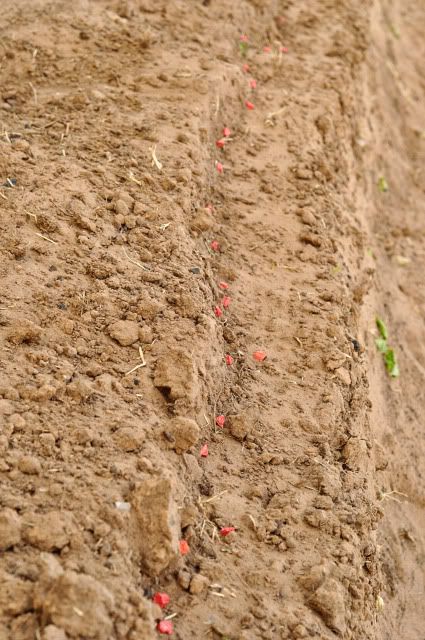 The cornfield... alright, alright, it's more like a corn-plot or corn-patch... still, ain't it somethin'?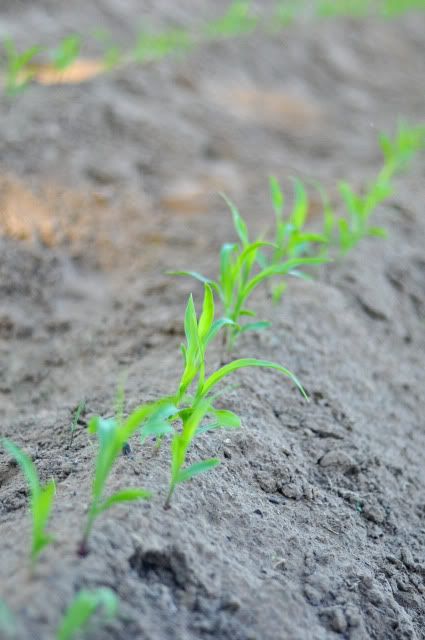 Now all I need is a pair of overalls and some boots, cuz I've already got the straw hat. Here's hoping it keeps growing and we get some yummy corn!