For the past couple weeks Tyler has been doing some training at Fort Hood, so the girls and I decided to go up and stay with him for the last couple days. I thought it would be like a little mini family vacation, but anyone who has traveled with Rachel know's better. I don't know what started this, but Rachel has been AWFUL to travel with lately. I mean she won't sleep, she's cranky, and she's abnormally disobedient... I'm talking about waking up multiple times during the night scared and screaming. What is that all about?
Knowing all this, I decided to go anyway. We've got to get over this sometime, might as well practice for 2 days, right? So I took the proper provisions, I bought a Dora the Explorer movie and a princess coloring book and all was well in the world. Thank you Dora. I still got kicked in the head a few times during the night though. It was funny, she kicked me dang hard in the ear once and I yelled RACHEL! and rolled over. Shortly after that I heard, "Sorry, Mommy." haha. That girl sure does squirm in her sleep.
I forgot my camera, but luckily brought my Ipod. I've never taken pictures with my Ipod before, but it sure was handy for those couple of days...
Right before I brought out the special surprise... ICE CREAM!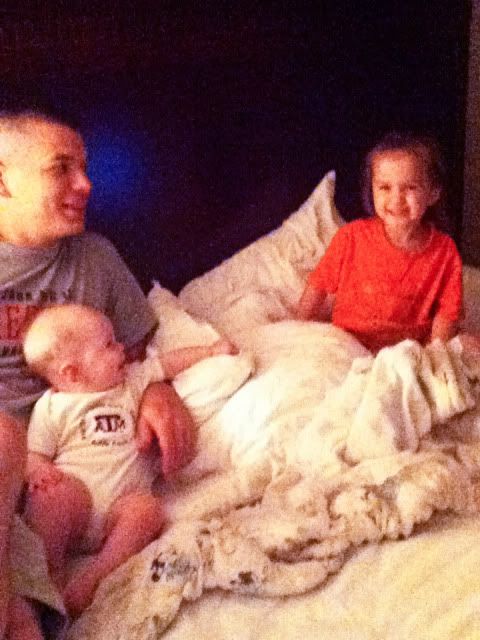 Watching Megamind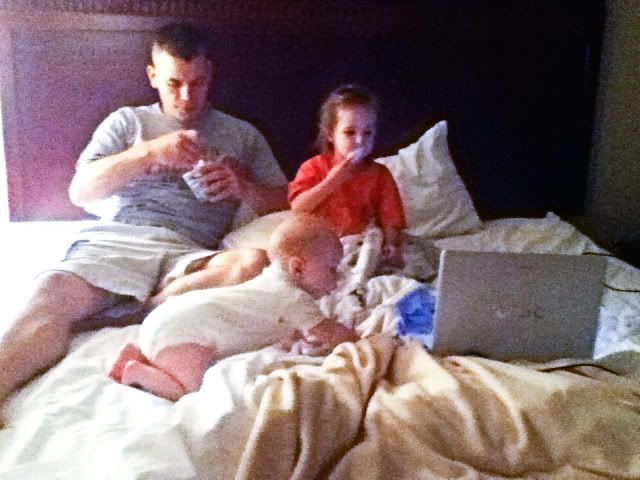 And a big thank you to the princess coloring book...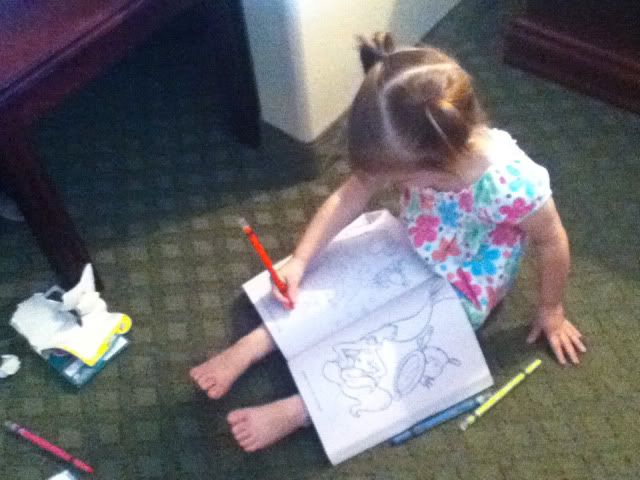 What to do on post while waiting for Daddy? Of course, find the coolest playground and the thrift store! haha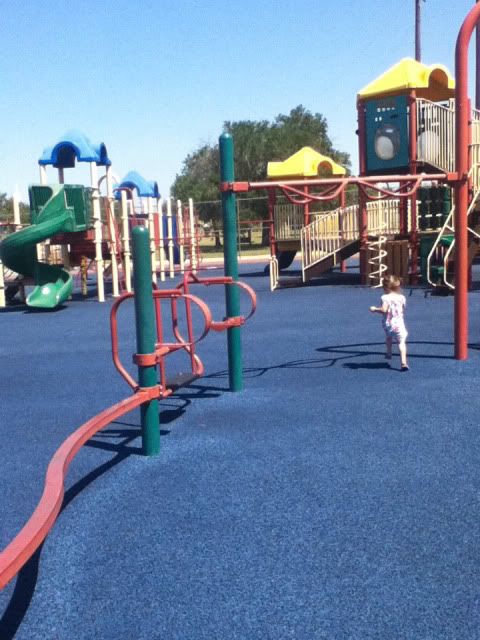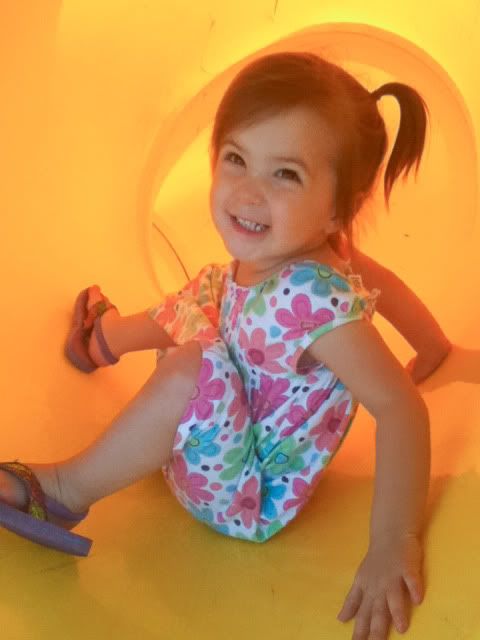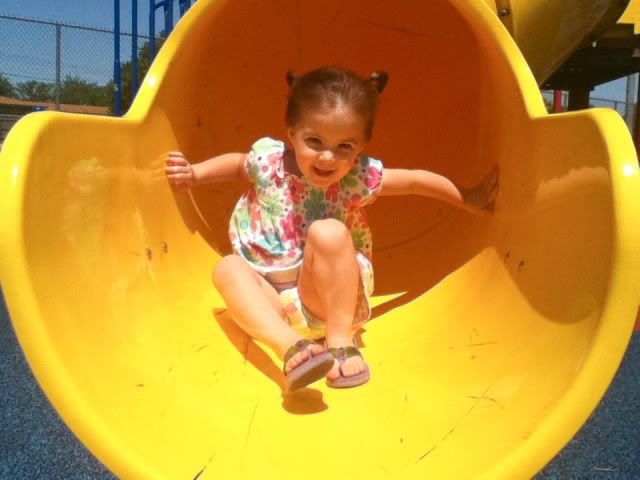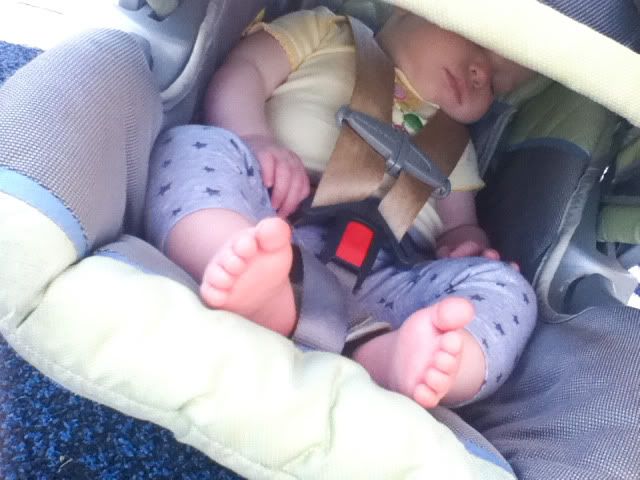 Oh look! She's up! Bright-eyed and bushy tailed too!