A few weeks ago Rachel came up to me and said, "Mom- I want a big POOL party for my birthday party this year!" (With really big excited eyes!)
To which I replied, "I'm sorry honey, you're not a summer baby, you're a spring baby and pools aren't open in the spring."
As soon as Rachel began to wallow I exclaimed, "You're a spring baby and do you know what that means??!!??!!? It's means we get to go to the strawberry patch!!!!"
Sad frown turned upside down. Since that moment there has been no talk of a pool party.
But every other minute there was, "Mom how many more days until my party at the strawberry patch?" hahahaha!

We counted down the days and it finally came! Strawberry Patch day!
It was foggy and misty that morning. And it was 100% chance of rain.
But I had a good feeling.
We HAD to go. Nothing else would do!
My Mommy intuition payed off and it was perfect. A little drizzly and muddy- but perfect.
Scoping out the strawberry rows...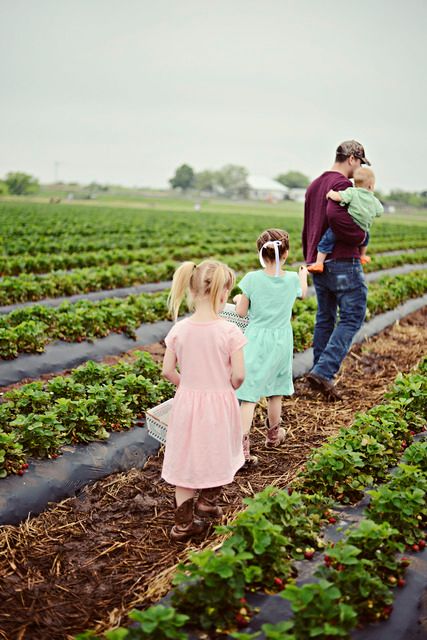 Found a big one!
What a cute little birthday girl!
Luke helped himself to has many strawberries that he could fit in his mouth.
hahaha!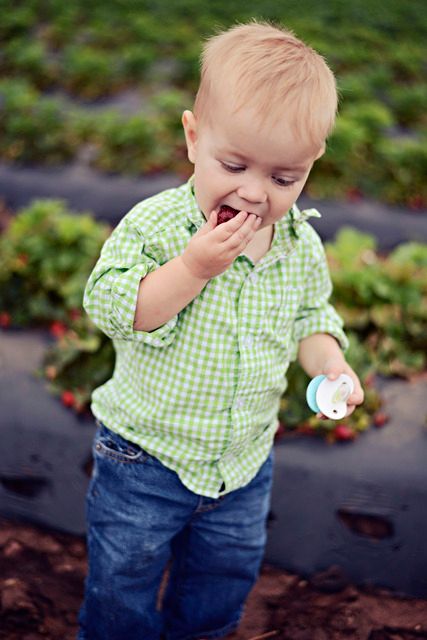 Everyone got muddy that day but no one got as muddy as the Lukeman.
Nobody.
The much anticipated train ride!!!!!!!!
All aboard!
Miss Rachel---
aka: Miss Strawberry Queen
Miss Maggie---
aka: Miss Ladybug Queen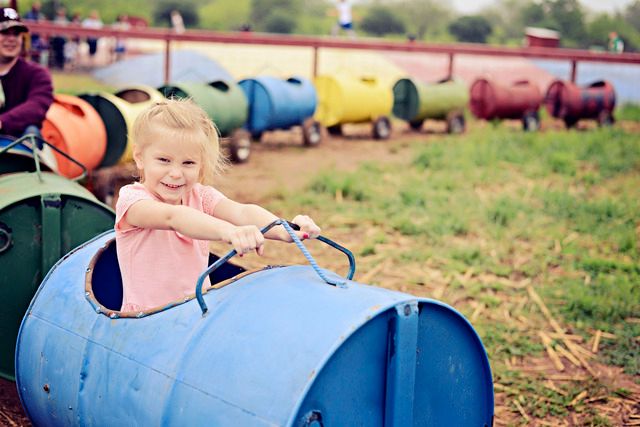 Daddy and Mr. Luke (who wasn't so sure about this train ride thing)---
aka: Mr. Muddy Britchers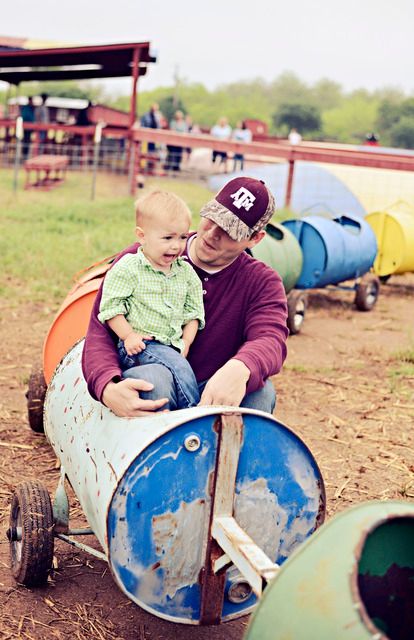 Chugg-a-Chugg-a-Chugg-a-Chugg-a- CHOO CHOO!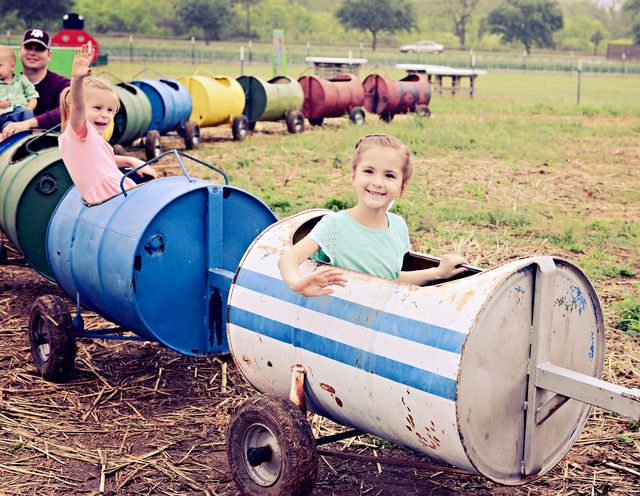 I'm already dreaming of making something similar when we have land and grandkids.
It's gonna be amazing.
Just wait and see. ;)
Look at that long and lean little girl!
SIXXXXXXXXX!!!!!
ahhhhh! I feel so old!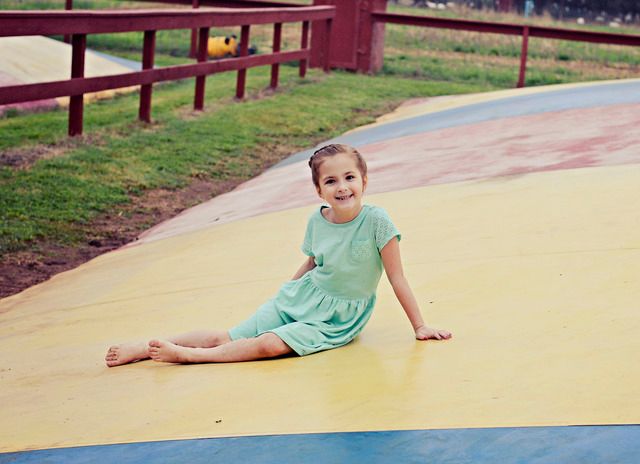 Blurry Goodness right here!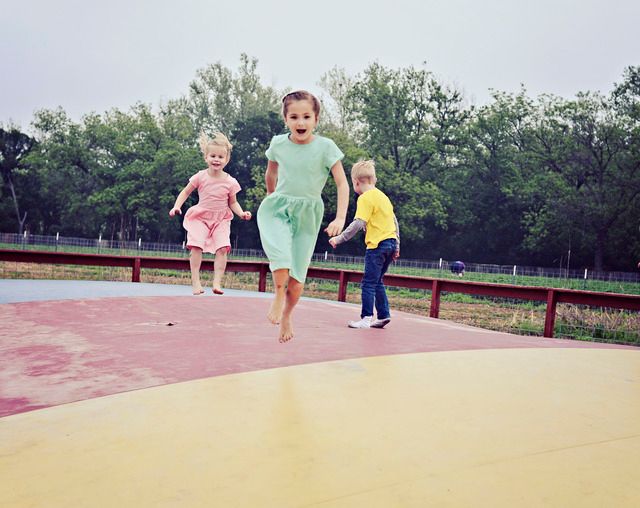 The Luke jumpster!!!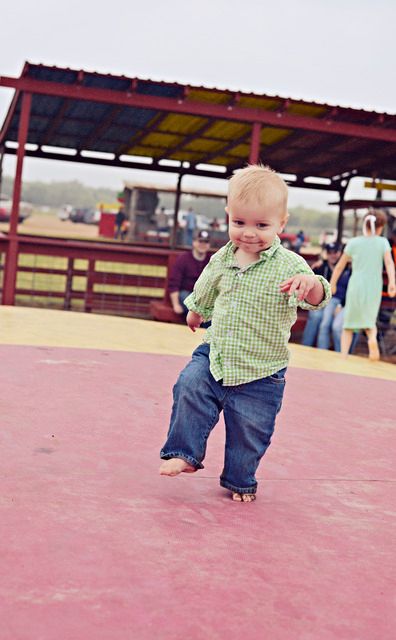 Flying Strawberry Queen!!!!
The Strawberry Birthday Girls!!!
Rachel's birthday is the 7th and Mariela's the 10th!
Double PARTAY!!!!!
We were so excited to celebrate with them!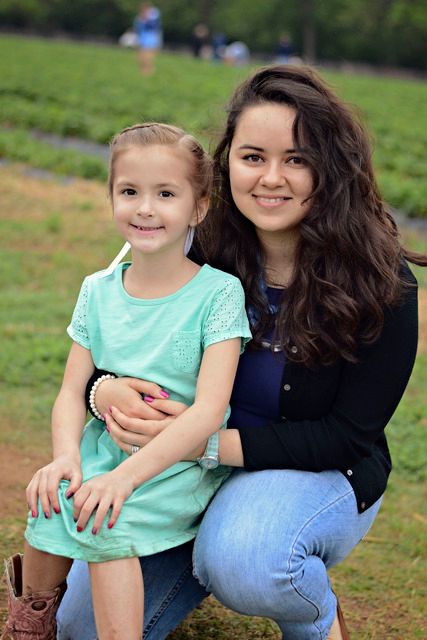 Feeding the goats.
The kids can never get enough of this!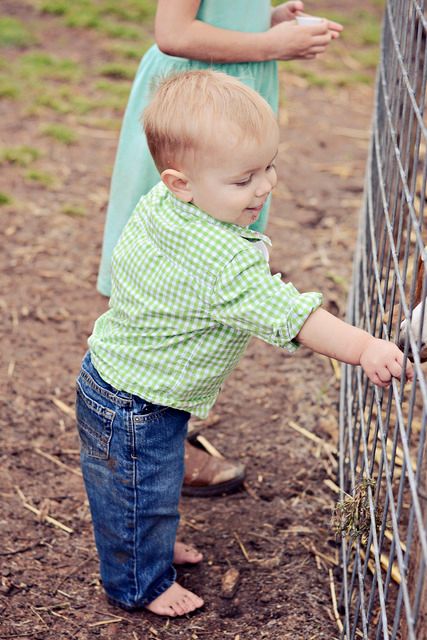 Little boy muddy heaven...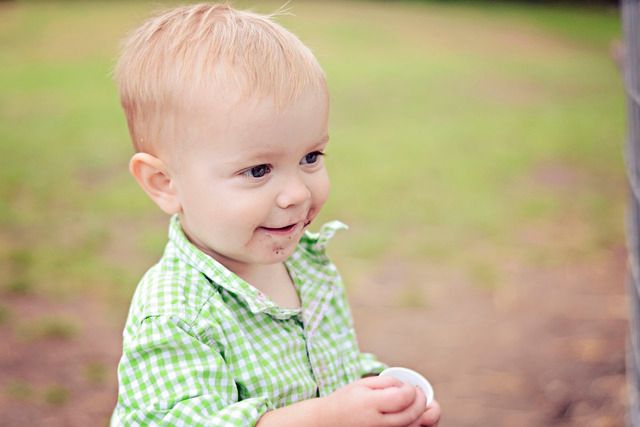 Miss Strawberry and Miss Ladybug having a good ole' time!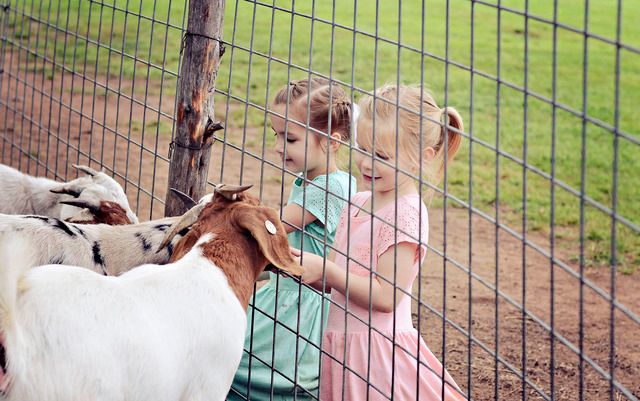 I absolutely love this picture!
Hazy, misty strawberry field and Miss Ladybug jumping the rows...
The only group picture we got before Luke threw a fit!
He must have known it was a girly ladybug... haha...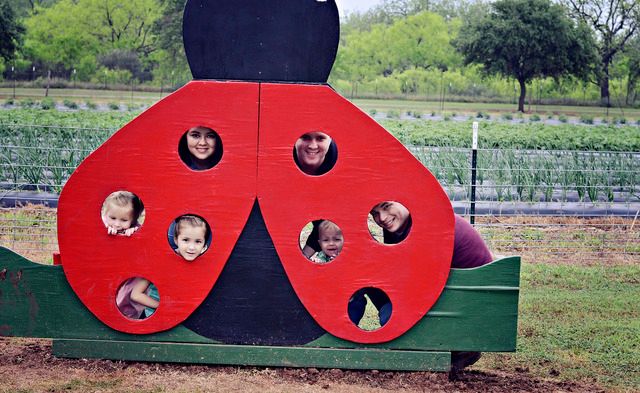 As we were leaving I spotted lots of Indian Paintbrush patches!!! I hadn't seen any over in our neck of the woods so I about FLIPPED!!!!
Indian Paintbrushes are my absolute favorite and have been since I was a girl.
STOP THE CAR! I'VE GOT TO GET A PICTURE!
I'm so proud of the lady Rachel has become! Just LOOK at her!
You can see straight through that pure little heart of hers. You're such a joy Miss Rachel Lynn!