After the strawberry patch, we headed home for some cake and ice cream!!!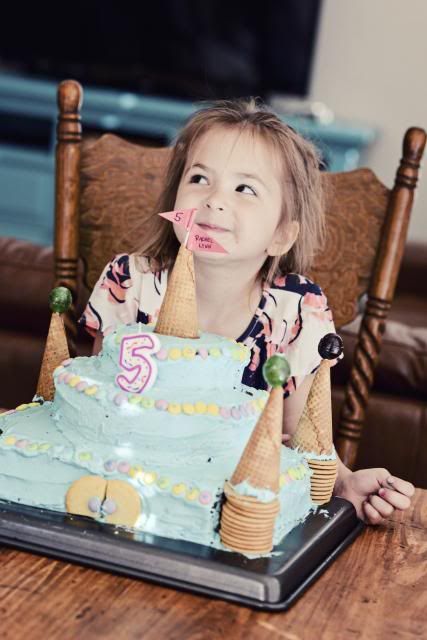 The castle cake was such a hit for Maggie, that Rachel requested one too.
Blue this time. :)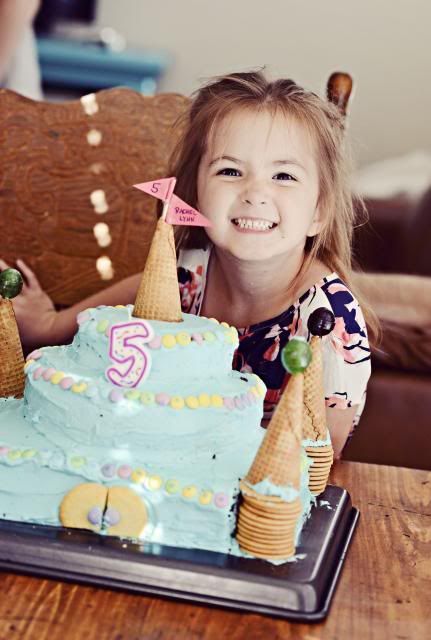 She has been giving me this smile a lot lately.
Goofball!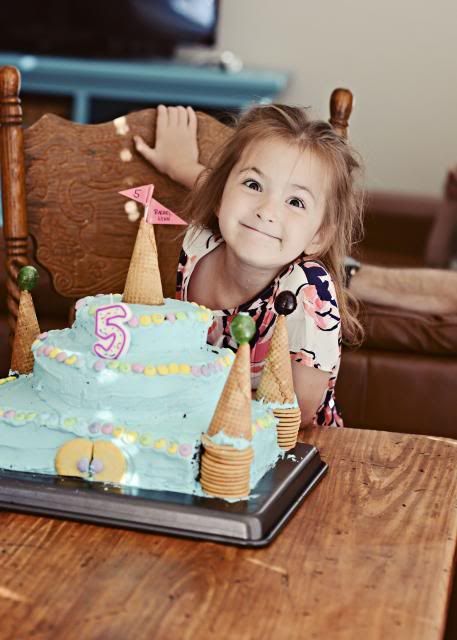 You wouldn't believe how often my kids talk about birthday parties. They are obsessed!
It's the cake and frosting! The presents! And all the family that come to celebrate! Thank you all for coming and making Rachel feel so special!!!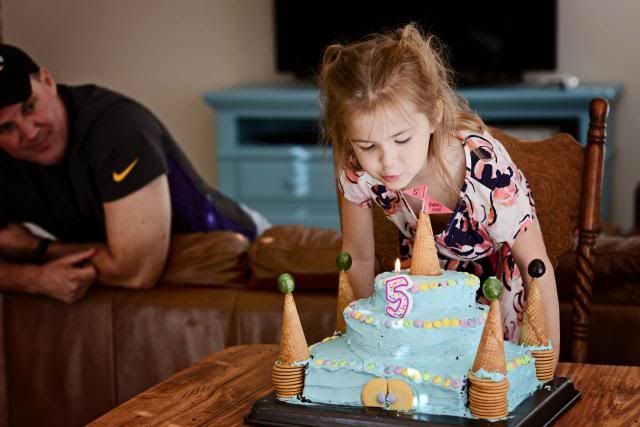 My FIVE year old! Looking so grown up!
And here comes that look again... hahaha!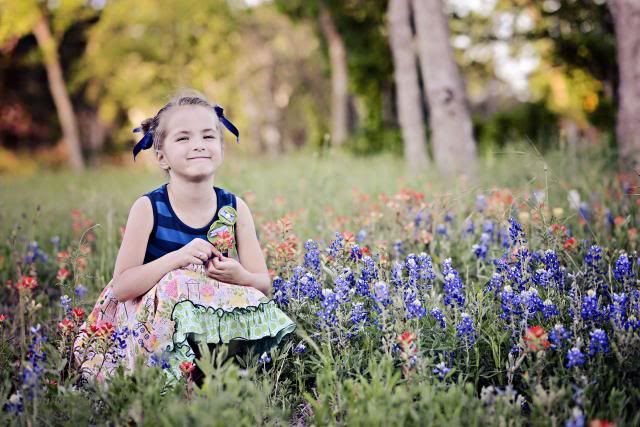 Pretty girl!!!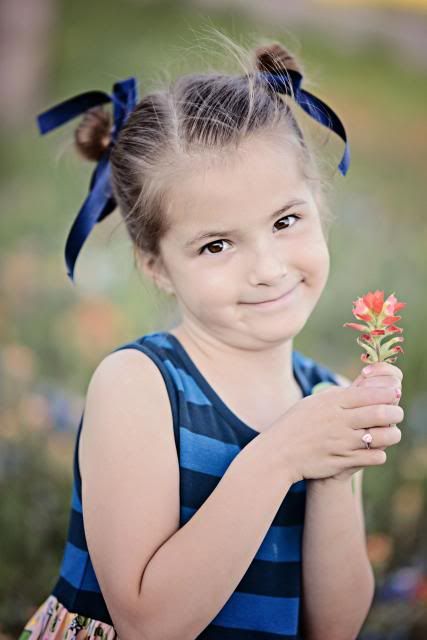 She wears a ring all the time- 24/7- everywhere she goes. For months it has been a cheap, plastic, princess ring from the dollar store. She was so excited to get this new, shiny CTR ring from Nana and Pop! Isn't it pretty?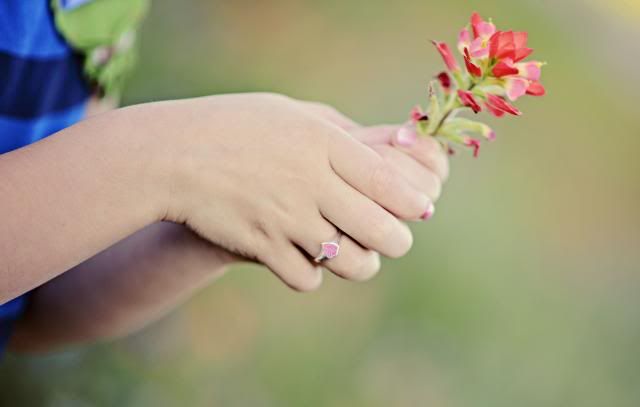 This is so her right now.
She is such a little lady and a joy to be around!!!