My BABY keeps GROWING!!!!
"It's what babies do", you say???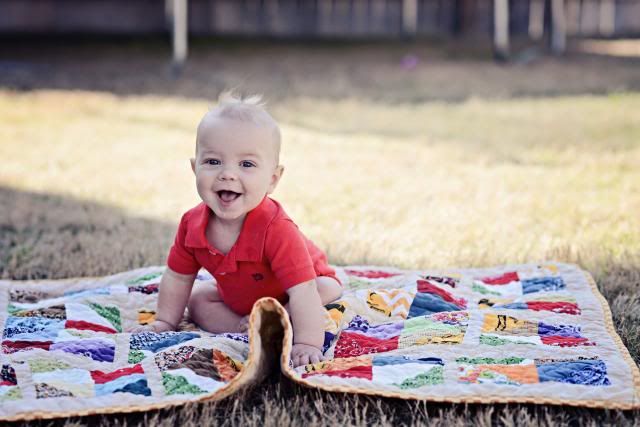 "Oh, so that's how you get up on the trampoline!... I'll have to try that in a minute!"
I kiss him all day long. He makes my heart so full.
You'd kiss him all day long too... I mean- LOOK AT HIM!
He is just so handsome. Can you tell I'm mighty proud of my work? haha!
6 months is just the best age! He is so much fun! And everyone is sleeping through the night now.