We were eating lunch one day when suddenly Rachel cries out, "Mom!!! My tooth came out!"
I panicked! Is this normal? You just turned five!!! So, I did what any mother would do... I googled it.
And by golly, it IS normal! WOWzers!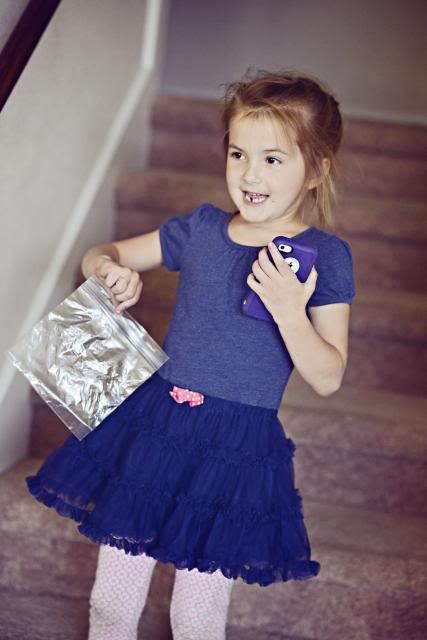 Rachel was in a worried frenzy until I told her about the tooth fairy. Then suddenly she was thrilled and made several trips to the bathroom to admire the newly acquired gap in her mouth. hehe.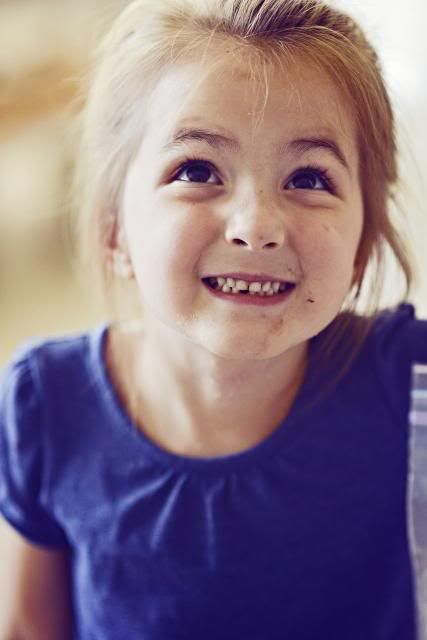 And if you're wondering- the tooth fairy came and Rachel bought a new skirt at Target with her earnings. And she wears it every single day and cries when I have to wash it.
Oh the drama! haha! The tooth fairy left a note explaining that the first tooth is special and you receive a bonus for that one.
But after that it's 50 cents. haha! I think that's fair.