We painted pots today.
Masterful, wouldn't ya say?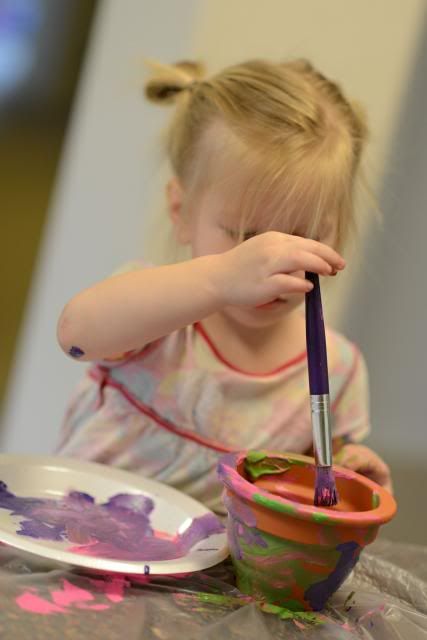 I was very surprised with how clean and organized Rachel stayed while painting.
In fact, her painting job was awesome! No mixed colors!
You should have seen her earlier today walking around the house with a clorox wipe cleaning everything.
She is definitely my child.
Not only that but she said to me- "Mom, you need to get nice and fat for the baby in your tummy!"
Thanks darlin'. Thanks a lot.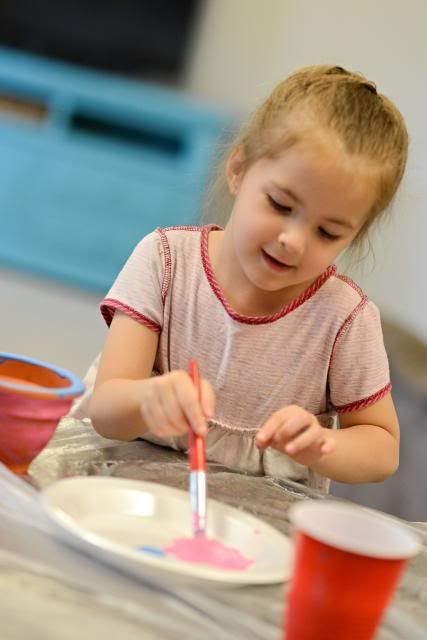 While we were waiting for our pots to dry, I folded laundry while the girls played outside.
I love this house. I can see my kids playing outside from anywhere in the house!
Also, all of our windows are smudged.
Thanks to this little girl...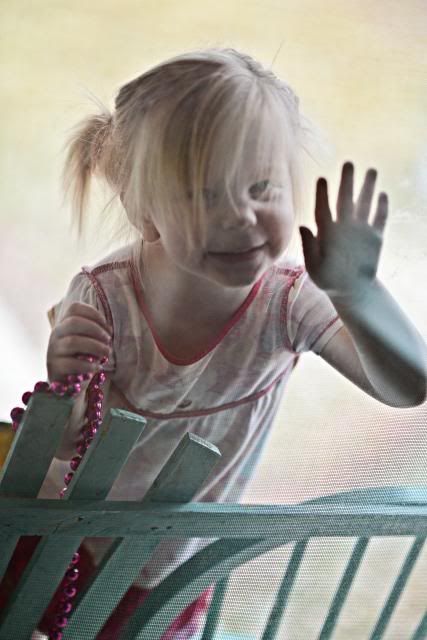 "The earth LAUGHS in flowers."
-Ralph Waldo Emerson
I love that. Welcome to Texas springtime!