I have totally let the ball drop on my "Where I Come From" posts! But, trust me, this one was worth the wait. I've had it in the works for some time now and I'm so excited to share it with you!
It's about my Mom's grandpa, my Great Grandpa, Morris Renfroe. Every time I begin to write these posts my body begins to tremble and I feel so warm inside. Even though I never met my Great Grandpa, I feel as if I know him and he knows me.
A few months ago, you might recall the girls and I heading to Missouri for the funeral of my Great Grandma, Ruby. While we were there, sitting at Golden Corral with many of my extended family, my Mom met a couple who knew my Great Grandpa Renfroe.
It was a funny thing- seeing as the funeral we were attending was for my Dad's Grandmother and then we meet people who knew my Mom's Grandfather.
Coincidence? Oh no... I don't believe in such things.
I was soooo excited at this point! I asked them lots of questions. Some of which included,
"Where was a my Great Grandpas ranch?" "Is it still there?" "How far away is it?"
To which he responded-
"It's not far at all. Would you like me to bring you there?"
"YES YES YES YES YES!"
I've heard about this ranch since I was a kid, and I couldn't wait to see it with my own eyes.
Grandpa's ranch was set in the tiny town of Everton, Missouri.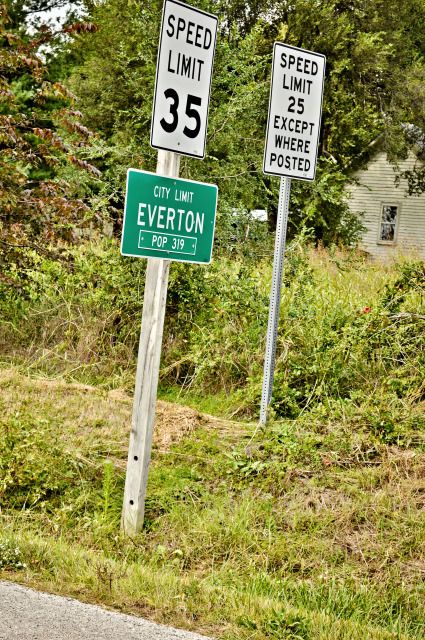 Grandpa's Ranch was called the "Rocking R Ranch", but the new owners call it the "Bar Box Ranch"...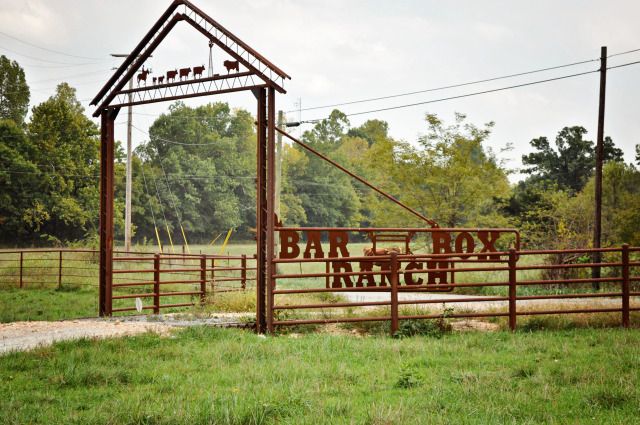 Pictures really don't do this place justice. It was breathtaking.
Hundreds of acres of rolling green hills with cattle speckled all over...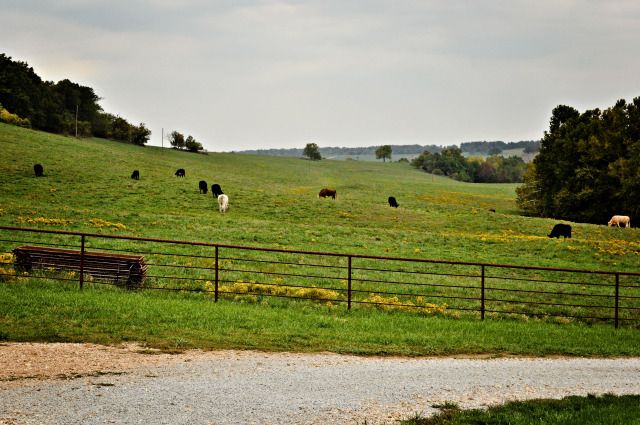 My little Rachel running up to Grandpa's old barn... this picture gives me goosebumps...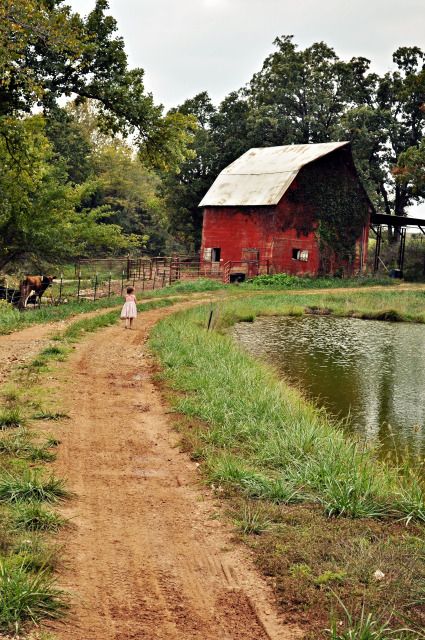 I loved that old barn. There was a reverent spirit there that I can't explain.
The girls had a good time exploring...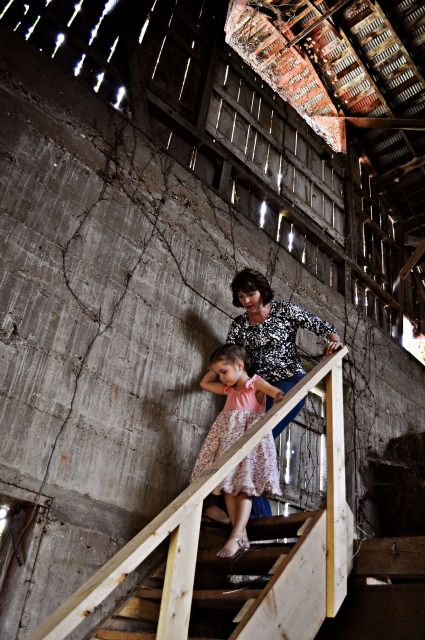 Can I just tell you how grateful I am for family history? It takes my breath away.
Moments like these you never forget. My past and heritage gives me power and the strength I need to be the very best Jessica Lynn Payne I can be.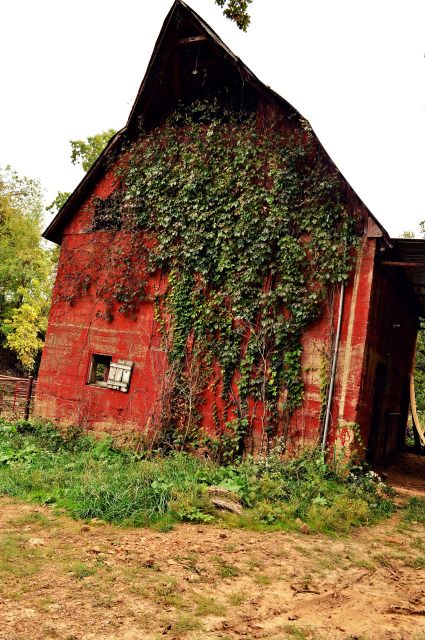 I asked my wonderful Nana to write a few words about her father and I'm so grateful that she agreed to the task. You see, my Nana is a Daddy's girl through and through. She knew him better than anyone and I believe the same is true for him. Thank you for writing this Nana, I know you miss him so much. Love you.
Written by: Virginia Lynn 'Renfroe' Uppencamp
"My Dad, Morris S. Renfroe, was the most kind and sweet man I have ever known. Yes you might be able to tell I was a Daddy's girl. He was in World War 2; he left when I was just a baby and got home when I was 5 years old. While he was over seas he would send me a doll from every place he went. At home Mother and I were living with Mama and my Aunt's and Uncle's. At this house I was given a hall closet and Granddad Allsup put shelves on the back wall and on the sides. That is where I placed all of my dolls that Daddy sent me. There were a lot of them and they were soooo pretty. The house caught fire one day and I kept trying to run into the house to save my dolls, my Uncles had to tie me into a car. All of my dolls were destroyed. When Dad got back home he tried to start another doll collection for me but my sister would not leave them alone. Daddy took over farming the cotton farm in New Home after his brother died. It was nice having Dad around all day- I would go with hime to plant the cotton, feed the cattle, dehorn cattle, and give shots to the animals. We did the rodeos together. He taught how to ride a horse and do everything he was doing. I loved doing things with my Dad. Everyone in town loved Da also he would speak to everyone and help anyone that needed help. He loved little children, all the little children would call him Uncle Morris, it didn't matter what color they were or whose children they belonged to. Dad always carried around in his pocket some 1cent bubble gum and would always give the kids one. Dad was always playing jokes on me and everyone all the time. One that I really enjoyed was when the electric fence had broken and he asked the hired hand he had to out there and fix it. The break was close to the house and the on/off switch was inside the house. Dad watched the hired hand and when he picked up both ends of the wire, Dad turned on the electric. Of course this shocked the hired hand and he thru them down, Daddy just laughed and laughed. He told them to do it again and he wouldn't turn it on but the man wouldn't touch the wires again. Daddy went out there and picked up the wires and when he had both of them in his hands I turned the switch on. Daddy was jumping around then, the hired hand and I really laughed then. But he was a good sport when we played tricks on him once in a while. But he was forever getting us.
My Dad forever wanted a large ranch, with cattle and horses and pigs. The cotton farming was such a gamble, if the heat didn't kill the crops the rain would or the wind would take them out. So he had his heart set on a large ranch. He finally got one little after I got married. I never got to live on the ranch in Everton, Missouri but I did visit him there. He loved it there on the ranch. It was the most beautiful ranch in the area. While he was there he had a heart attack and the Dr. told him that he couldn't ride horses, couldn't do any dehorning, branding or anything on the ranch. He lived this way for a year and that year at Christmas he had us all together and said that he was very unhappy about not doing things he loved with his friends. He said that he was going to go back to doing all the things he was told not to do. Well he started back doing what he wanted and loved. He was much happier. In about a year and a half he was out one morning with all his friends, it was a day of branding and doing everything for the cattle. While they were doing this and having a lot of fun together, my sweet Daddy had another heart attack, and this time it took his life. He was only 55 years old. The next week after this he had an appointment with a lawyer in town to sign papers that stated that the ranch was not to be sold if anything happened to him, that I (Virginia) was to run the ranch and Mother was to live on the ranch until she passed away, then the ranch could be divided between all of the Grandkids. Well needless to say he didn't get the papers signed. Mother sided with Sharron and they sold the ranch and everything on it. They went thru the money in just a couple of years. That's the story of my life. I miss him to this day so much. But at least he was taken when he was doing the things he loved."
There he is! My Great Grandpa Renfroe...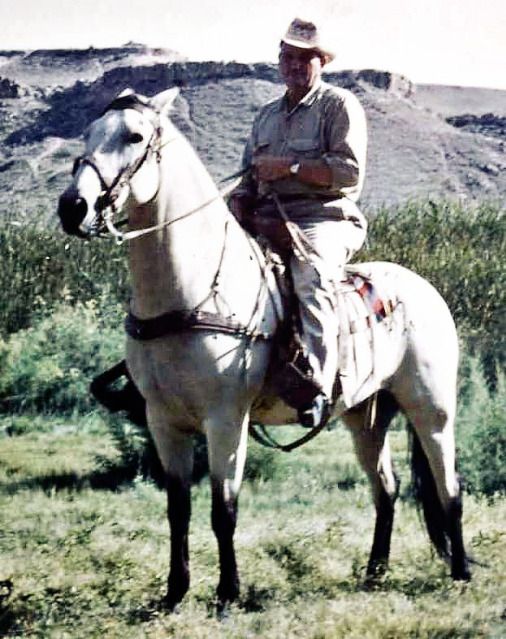 Standing: Grandpa and his siblings: Edna, Inise, Dorthy, Peter Harry, Louis, Morris, and Detrich
Sitting: His parents: Peter Harry Renfroe and Susan Belle 'Fortenberry' Renfroe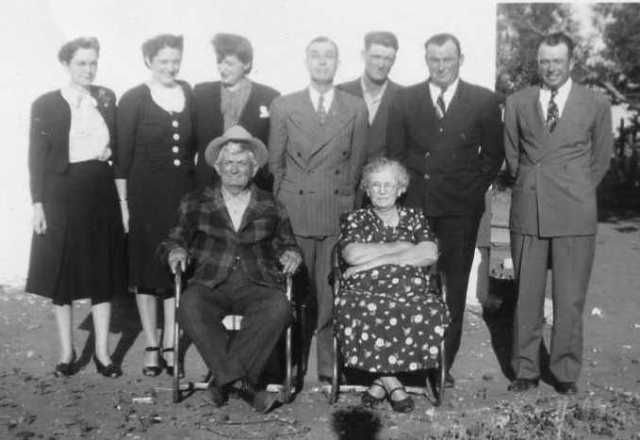 My Nana and her Daddy...
I just can't help but think of what a sweet reunion that will be!
"Till we Meet Again"