The day after it rains is Rachel and Maggie's favorite day to go to the park.
Why?
Because there's puddles...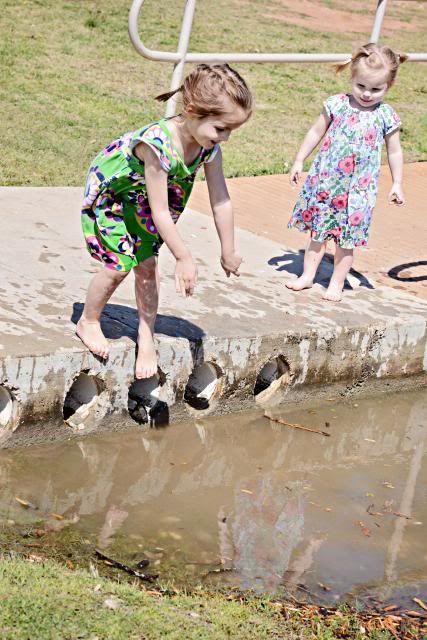 There was no stopping them; it was just too good to resist.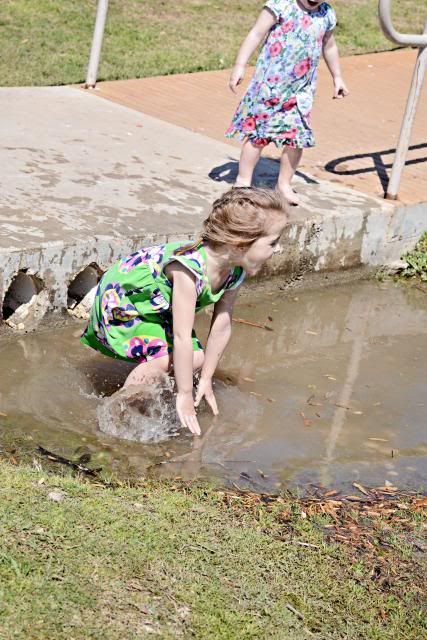 hahaha, Rachel's face kills me!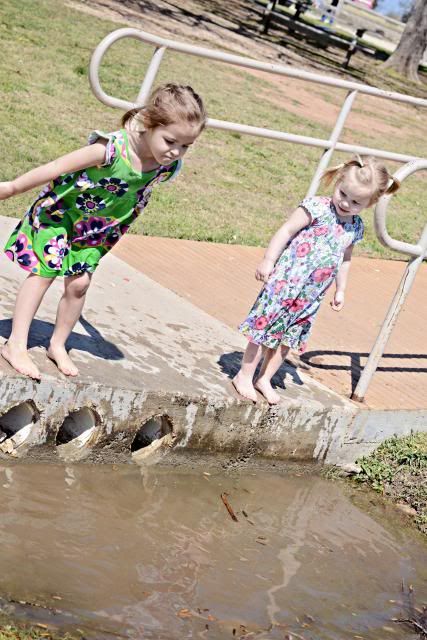 Maggie thought it was the coolest thing since sliced bread, or for Maggie, it'd be chicken nuggets.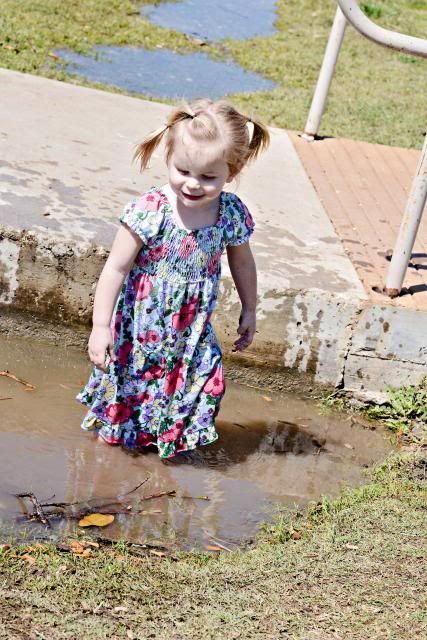 Such turkeys!
Alright now, ya'll go to the playground and air out!
Mom! I'm stuck! It happens every time. Pretty soon she'll be a pro.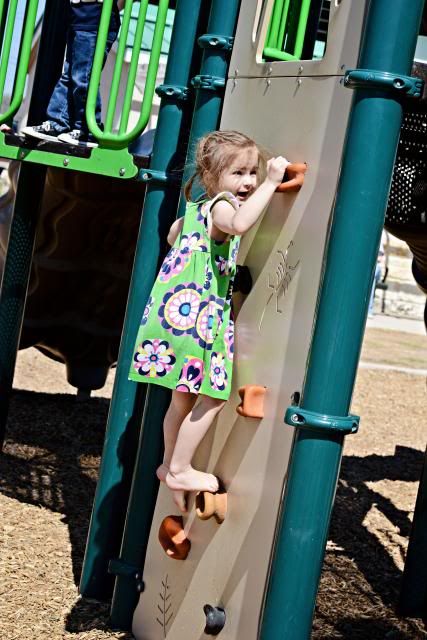 Determination. Maggie's got it.
Such a beautiful girl. Inside and Out. Don't you think this picture show's that inside beauty?
I do.
I love you Rachel!