Wanna know what happens when Daddy comes home from Afghanistan? Love! Lots and lots of happy overflowing hearts! And that means...

BABY!
Yep, that's right! Another Payne baby is coming to our home! We are so excited! We had the missionaries over for dinner a few weeks ago before we had really told anyone. We were all sitting down at the table, about to start the prayer, when Rachel announces, "There is a baby in my Mommy's tummy". It was such a "matter of fact" and "That's that" sort of tone. The missionaries didn't know what to say and I could tell that they were super uncomfortable. Hahaha! Tyler and I busted out laughing!
So I figured I better share the news before my chance to tell everyone is gone. Who could blame her anyway? Keeping secrets is hard! Plus, it's too happy not to share!
Oh, tripod self-timer shots.... so hilarious. We seriously tried 30 times before giving up! hahaha!
Take 1: Where's Maggie???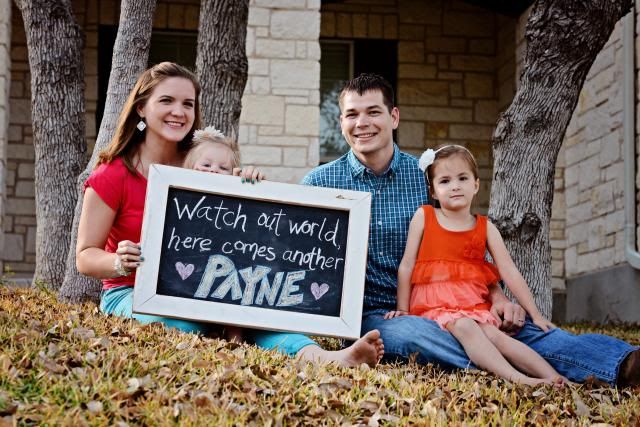 Take Two: Act Surprised! Rachel, I'm pretty sure that's the opposite of surprised! And hold tight to Maggie- she's trying to escape!
Take Three: Best one of Daddy and Maggie! So cute! And you can totally see my belly growing already... bah! it's happens too fast!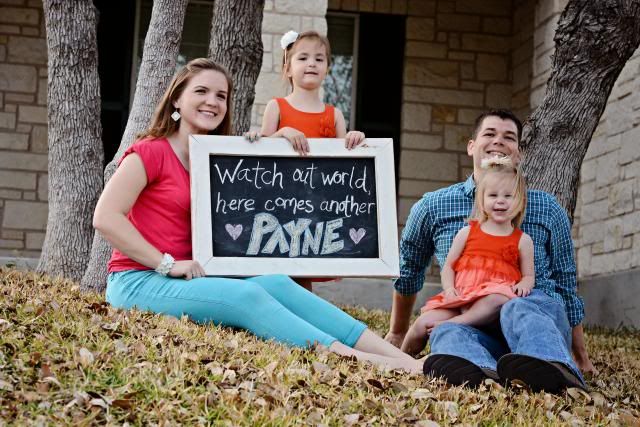 Take Four: Daddy shouting, "Everyone get your chin up!".... Welp, at least Rachel was listening... haha...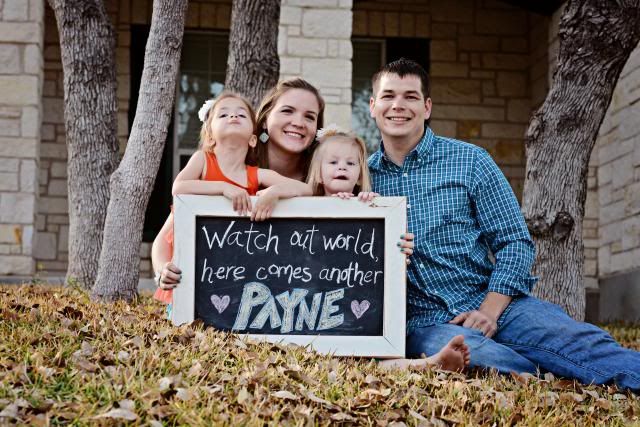 Take Five: Just Right.... or good enough! ;)
Coming into the world OCTOBER 2013