In the hustle and bustle of our families Easter activities, I forgot a very special personal tradition of mine. This morning I remedied that mistake and spent a quiet moment reading my favorite talk, "Sunday Will Come" by Joseph B. Wirthlin. I know you're not supposed to favorites, but let's face it, we all do. And I know I'm not the only one who has a special place in my heart for Elder Wirthlin. His talks were always so simple, yet always resonated in my heart. And as you can see, they still do.

Many times going to church feels like a chore. Many times I don't take the opportunity to rejoice and praise my Savior in those three very hectic hours at church. And many times I need to change my attitude as I walk in those chapel doors and realize the real reason why I make the sometimes enormous effort to attend. It's because I know it's where I should be. I know that attending blesses my family in more ways than I'll ever know. And it's because I know it's true. I know that my Savior is risen.

This talk, "Sunday Will Come", was given in the October 2006 session. As I look back on that time I can't help at chuckle a little bit. You see, I had been married a little less than a month. It was a time where I thought I made the biggest mistake of my life, and felt as if everything was ruined. Sounds dramatic, but it's the truth! Since that time I've learned many things about myself, and about Heavenly Father's plan for me. I've learned not to focus on all the potholes and detours, but simply to be happy along the way. Obviously, I'm no pro at this. But I've come leaps and bounds since that fall conference session in 2006.

Thanks for indulging my thoughts! Plain and simple-
Jesus Christ is RISEN! Sunday Will Come.

And with that- It's time for Easter Sunday pictures!
Are you excited?
Seriously, you'd better be excited.
Because these pictures were painful! haha!
I laughed but I'm not kidding.
Quick question- what's the perfect time for taking Easter pictures? The day before? Then they get dirty before you ever wear them to church. Plus, who whats to get all done up and do it again it less than 24 hours? After church? How do you stay pretty during church!? Before church? And ruin the spirit before you ever walk into sacrament meeting with grouchy kids?
I'm conflicted.
Okay, here we go! The only decent family picture.
Maggie, Maggie, Maggie... what is your deal with family pictures? What a stinker!
You should have seen her when I gave Rachel candy for smiling and wouldn't give her any.
I thought it'd be good motivation.
Rachel cooperated though. She was beyond thrilled about Easter.
And she's seriously too pretty for her own good. Good thing her Daddy is a Ranger.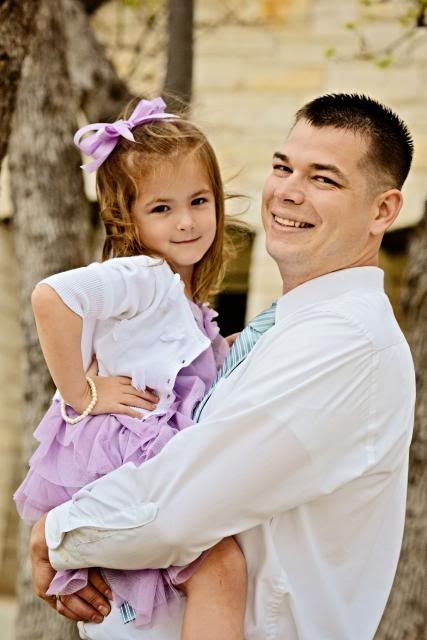 Easter is my favorite! And the fourth of July of course. ;)
Maggie is smiling! I'll take it!
I didn't feel too stressed about getting great shots since we'll be wearing the same outfits to my brothers wedding in a month!
Killing two birds with one stone. I'm awesome. haha!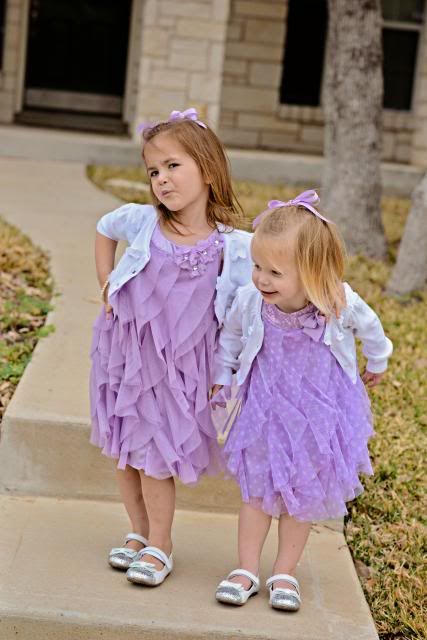 This dress definitely spins different than my other dresses... I think I like it!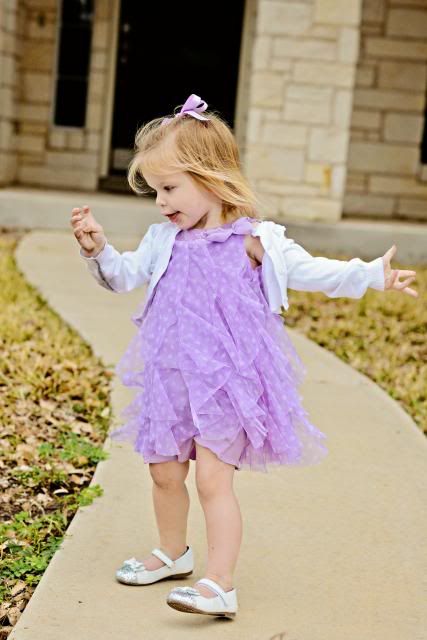 Oh my word.
That's all I have to say.
Actually, there's one thing- Is this really MY daughter?
Yep, she's got my face.
This was the best Easter I think I've ever had! The whole three-day weekend was marvelous! I wasn't feeling "too" sick, we played in the sunshine, we got lots of to-do's done, we learned about the Savior as a family, and we hung out in the hammock a bunch.
Perfect. Perfect. Perfect.
I love this guy. So so much!
And just a side note- my hair my seriously beautiful and curly until I walked outside.
Just so you know.
HAPPY EASTER EVERYONE! I hope it was wonderful.