Okay, okay maybe not ALL of life's lessons but A LOT! That's why I was so pumped to put Rachel in soccer. In my life so far, I've learned more about myself on a field, mat, court, or road than I ever did in a classroom. Victory, defeat, discouragement, exhilaration sportsmanship, teamwork, toughness and the list goes on and on. This game was no exception. I am so proud of my baby girl! It was a great way to kick of her birthday weekend! WHOOP!
Daddy pep-talk...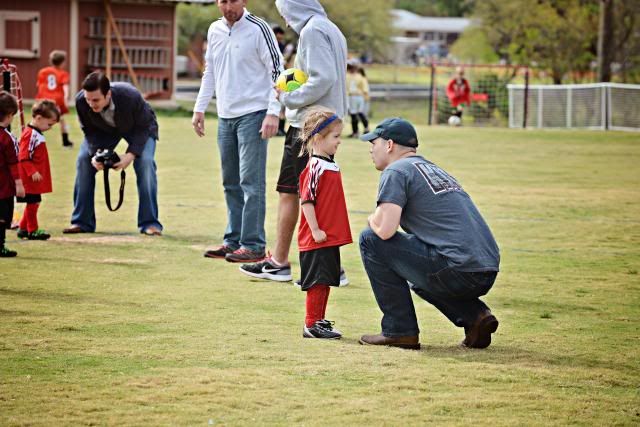 Pep-talks always work- look at the confidence in that walk...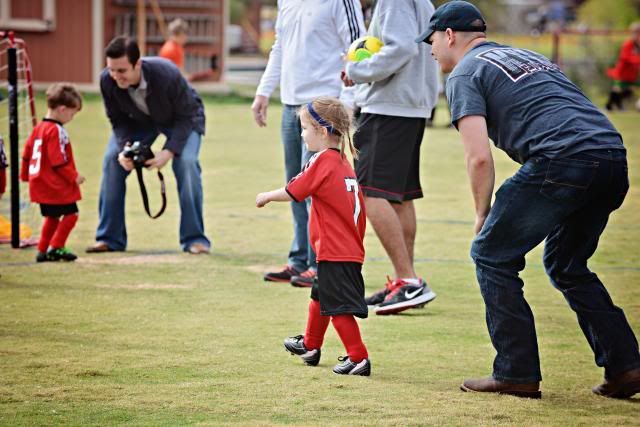 Game face on!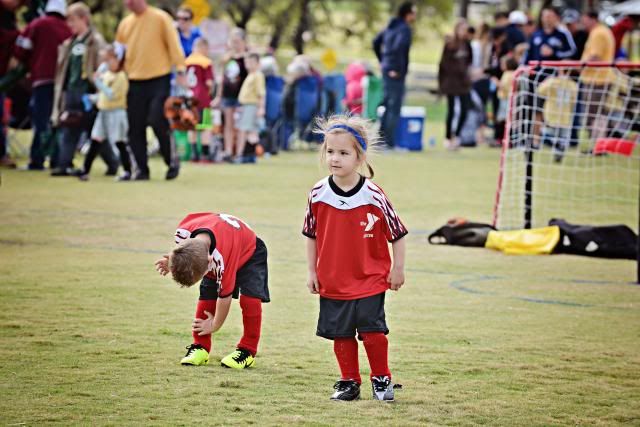 She may be playing soccer but she's still a girl.
"Oh, I like that uniform your wearing."
"I know it's so red."
hehehe...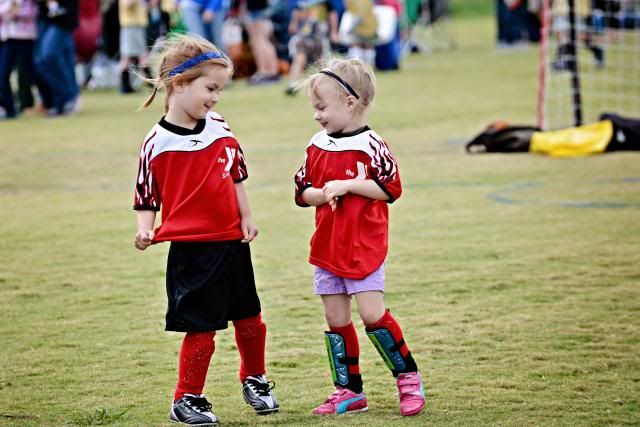 "Alright kids, which was are we going?"
"THAT WAY!"
sidenote: that kids face next to Rachel totally cracks me up!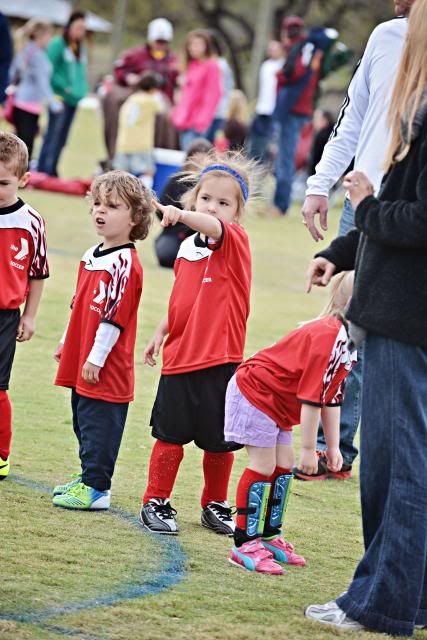 This is what happened when someone else scored. Discouragement.
It was someone else on her team too! She is so my daughter. Poor thing. haha!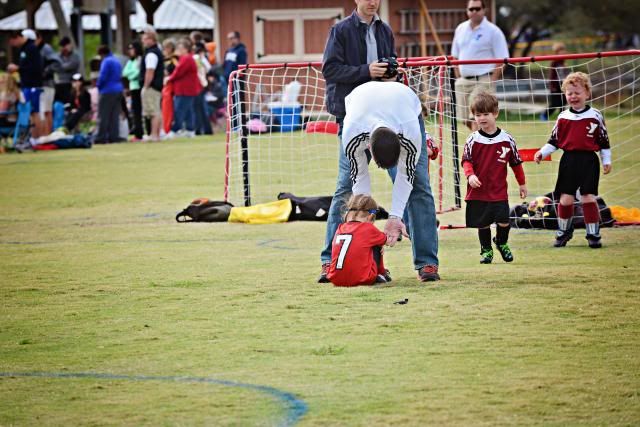 And this is what happened when the coach told her to sit out so some other kids could play.
Again, my daughter.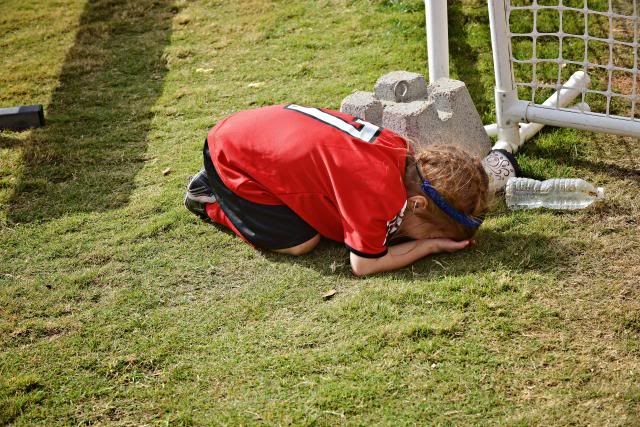 Go Rachel Go!!!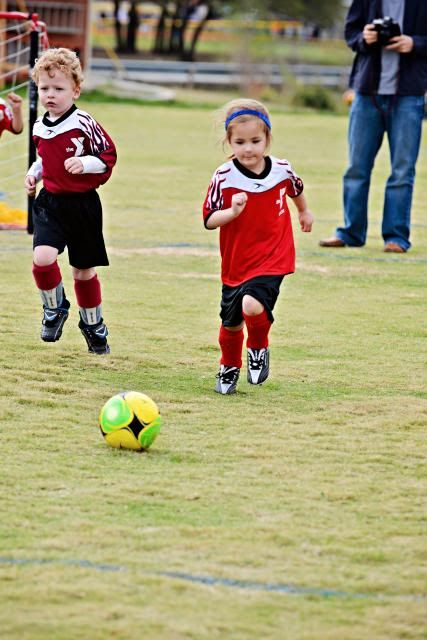 SHE SCORED!!!! hahaha! Probably one of my favorite pictures of all time.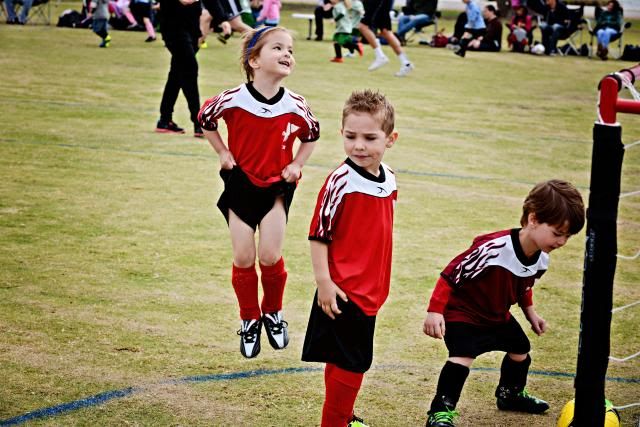 Close up! I LOVE IT!!!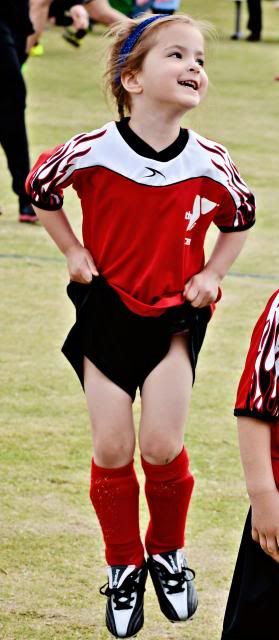 And then we to a place the kids have been begging and begging to go to Chuck E. Cheese.
I think the place is cheesy (pardon the pun) and expensive but I gave in... it's birthday time!!!
Think she can make this work?
Growing up way too fast!