I had planned a fun birthday weekend and family party for Rachel but as the weekend got closer I decided to throw an impromptu "Party at the Park". It was so fun to invite all of Rachel's little friends! I couldn't believe they brought presents! Especially since I called them all just two days before. Talk about making a girl feel special. Thank you so much everyone!
This picture is hilarious!!!
Rachel was so concerned about Maggie blowing out her candles. Gotta say, I don't blame her. haha!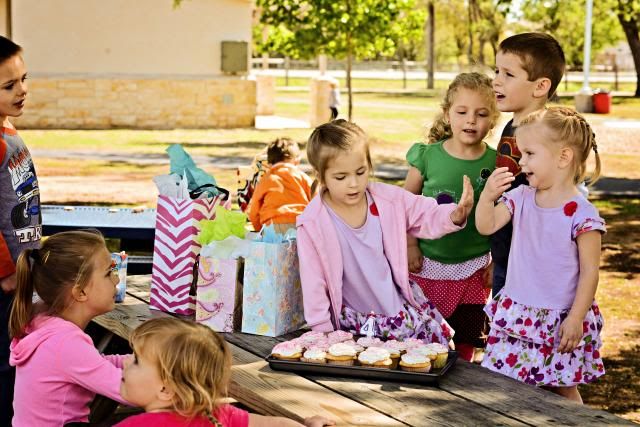 Happy Birthday Rachel Lynn!!!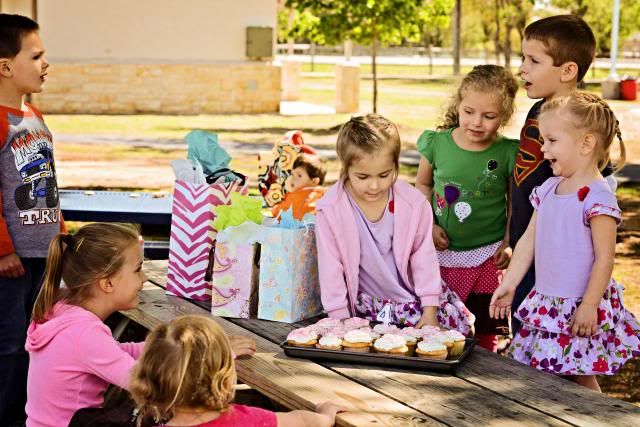 I have a four year old. How crazy awesome is that!
She's getting so big and beautiful!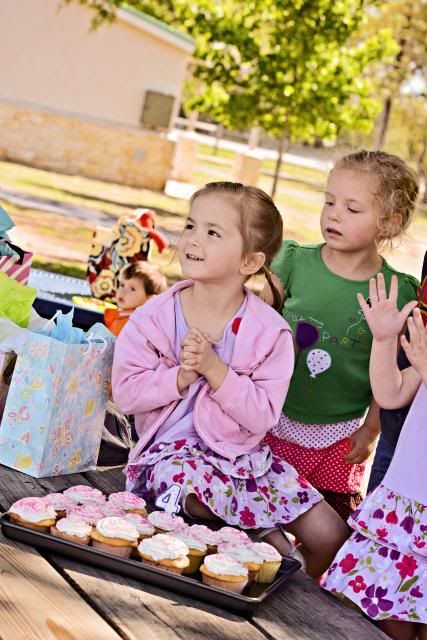 Maggie had such a hard time all week with Rachel getting a birthday. Maggie would constantly exclaim, "It's my birthday too!" - "I'm three!"
Rachel would correct her and of course crying would follow. It's hard to watch your sister have a birthday without you.
But, I was so happy to see her so excited for Rachel! (And cupcakes, of course)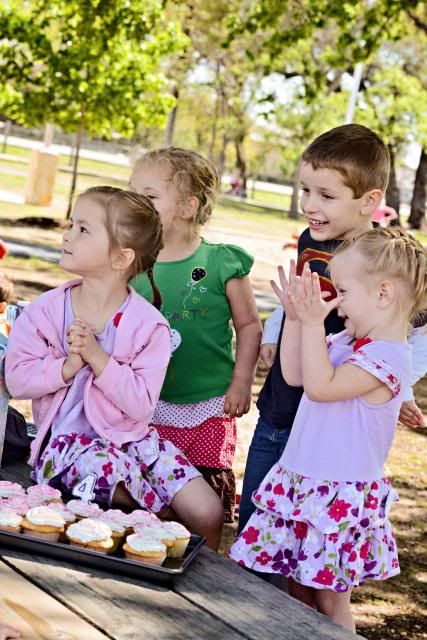 I asked Rachel if she'd like me to help her read her birthday card. She said "No, I can read it myself."
It says, "Abi and Rachel will be best friends forever. Flowers are beautiful. Happy Birthday Rachel!"
Haha!
I love you too Rachel! And it's true- flowers ARE beautiful.