After deployment the National Guard puts on "yellow ribbon" events for soldiers and their families.
It's always in a fun city and in a nice hotel. This time it was the San Antonio riverwalk! It was quite a long weekend full of long seminars and meetings.
It was great to finally get outside and enjoy San Antonio!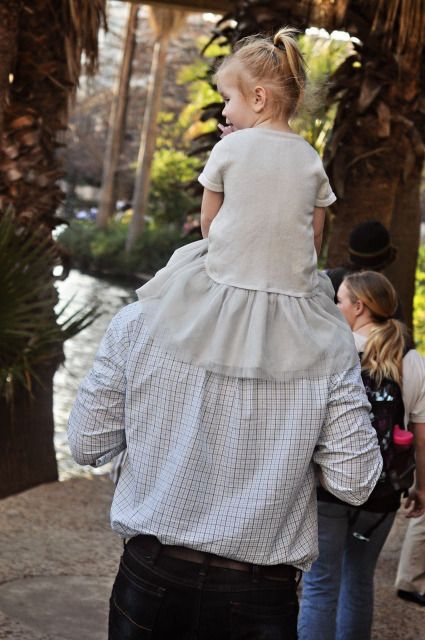 Poor Rachel started running a fever while we were out exploring. Tyler and I knew we were'nt going to make it through a long wait at a nice restaurant, so when we saw the golden arches we knew that was our ticket. Look at those glazed over eyes... poor thing.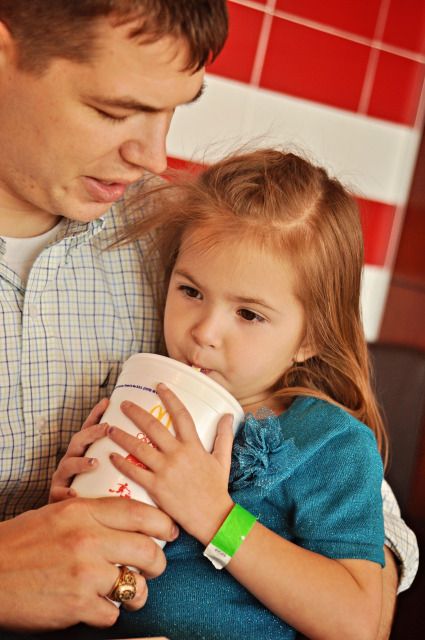 haha! Those sunglasses crack me up. We told the girls that we'd get them a special surprise if the were good in childcare all day long. They were such champs. And they choose sunglasses.
Girls after my own heart.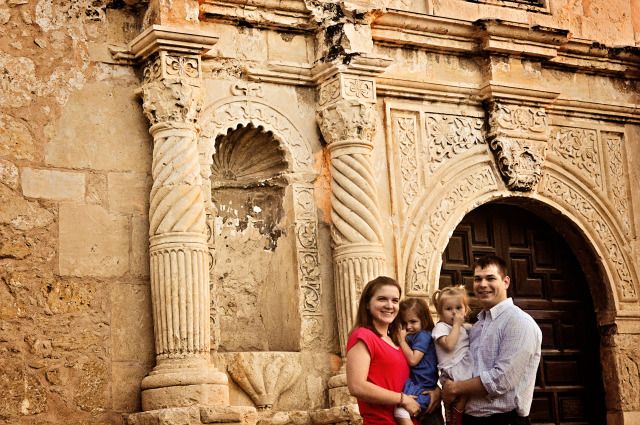 And that was our short and sweet trip to San Antonio. And I tell you what- nothing like a stop at Bucees on the way home cures those toddler grumpies. Best. Gas station. Ever.
Almost did a whole post on Bucee's alone. No joke! haha!