There are some places and relationships in this world that no matter how much time passes still stay the same. One of them is Grandpa's cabin. Hasn't changed since I was eight years old. Right behind that peninsula was were I caught the biggest bass ever! Still remember that. No joke- it was huge.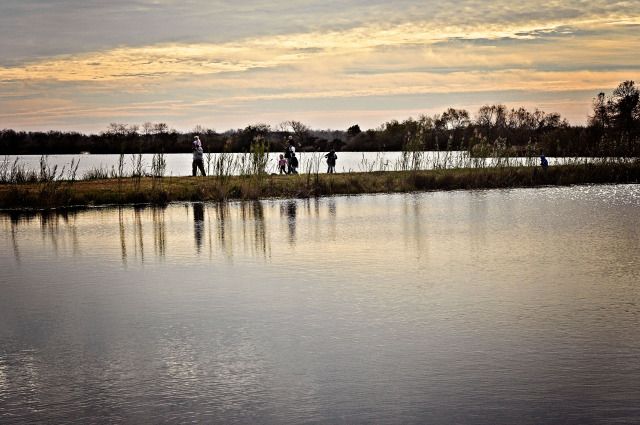 Beauty is in the eye of the beholder.
This is beautiful.
Yep, we had many a crawdad race on the levee.
Is the nostalgia level here making you a bit nauseous? Well, get over it.
We had crawdad races I tell you! haha!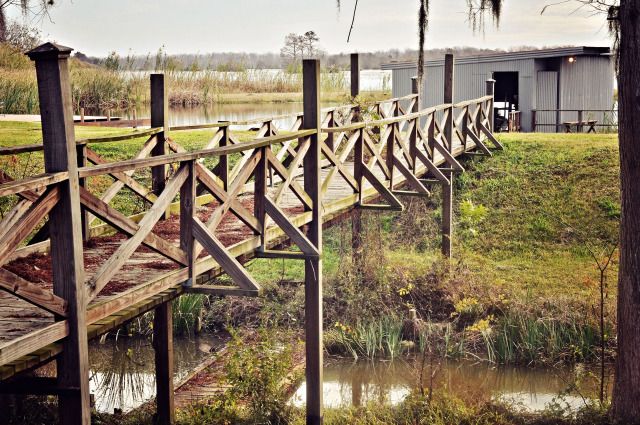 Tyler and I had the opportunity to go duck hunting in the morning. It had been way too long since we had been. I wasn't brave or stupid enough (you decide) to bring my nice camera with us to the blind.
It was such a gorgeous morning out on the lake. One for the record books. Watching all the waterfowl fly over as the sun came up over the lake was some kind of beautiful. Next time I decided I'm not going to hunt- just take pictures. That's how beautiful it was.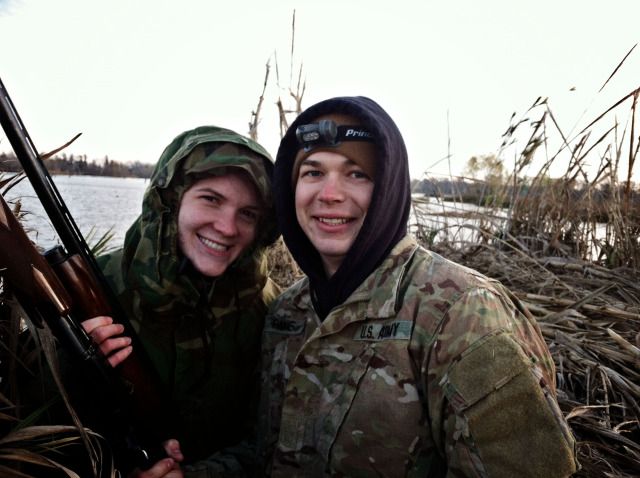 Sunrise in the duck blind...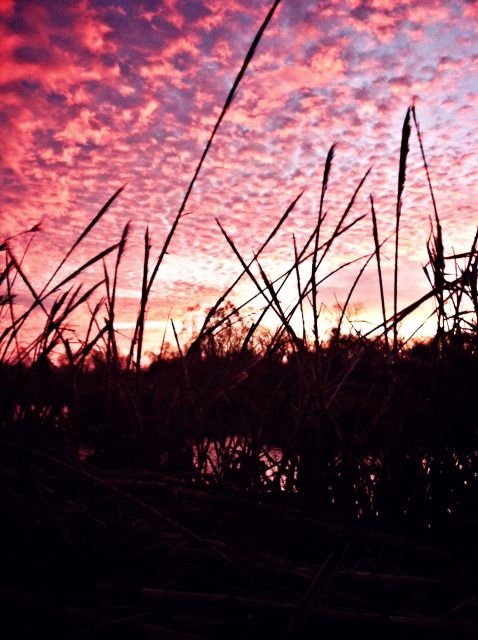 Our spoils.
We each shot one duck. Not good and not horrible. I was happy considering how rusty I was. Those boogers can be tricky to kill.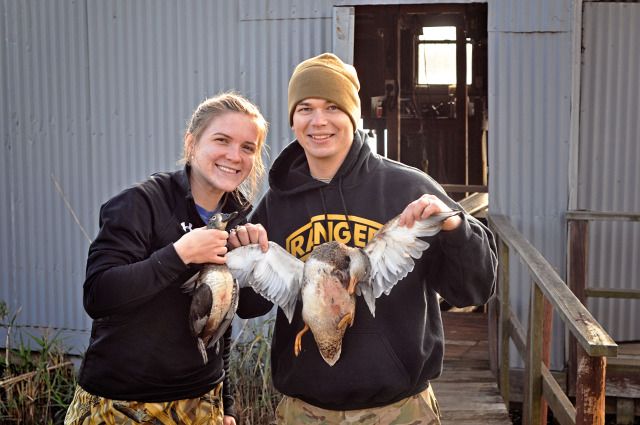 We invited Tyler's brother, Josh and his family down for the hunt. I CAN'T BELIEVE I DIDN'T GET ANY COUSIN PICTURES! Bah! I guess we were having too much fun.
I did however get some shots of the girls on the giant tire swing. It too has been here ever since I can remember. My Dad would swing we so high and fast! Best memory ever. It's hard to believe my babies are swinging on it now!
Maggie was pumped!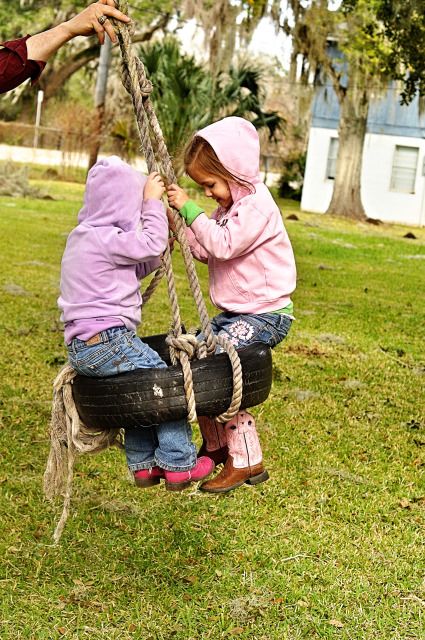 Rachel's crack... oh my, oh my. The girl has no booty! But she is tall! She just can't manage to keep her britchers up. I swear everyone at playgroup has seen that crack. sheesh.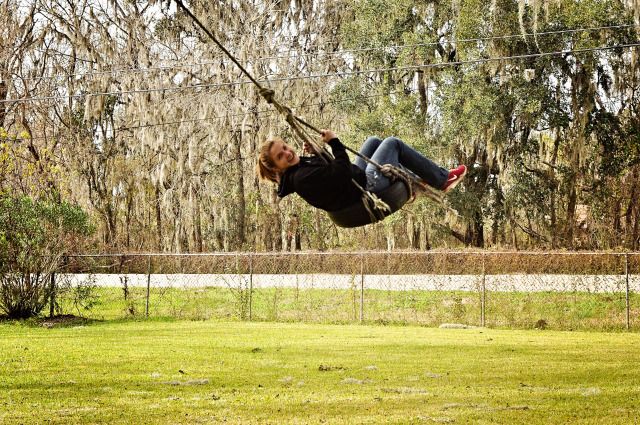 We figured out that we could get the girls much higher and faster if they sat on Mommies lap.
Blurry or not- We are so happy.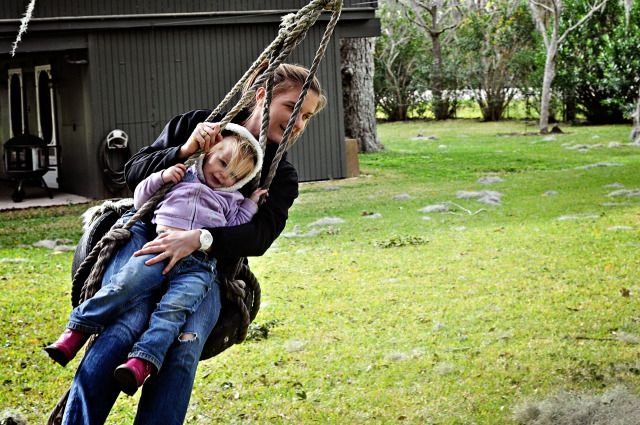 That huge oak tree with all that Spanish moss is absolutely breathtaking to me. One of my favorite places on earth.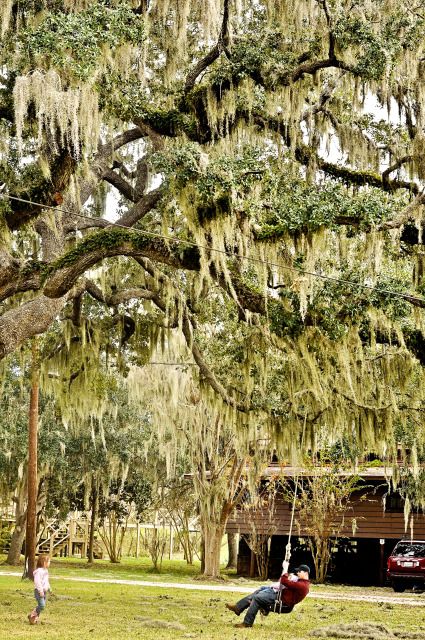 Thank you Grandma and Grandpa for having us out at the cabin. It was an amazing time, as always! Love you!