Every once in a while someone would ask me how old Rachel was when she started walking. This would be when I said, "7 1/2 months". Most of the time the person would say something like, "No way, that's just crazy!" followed by this funny look on their face. I don't really know how to describe it, it's just a "I don't think so" kind of look. This look drives me crazy because there's no contending it. It's just there! So, this time I have proof. Maggie also took her first step at 7 1/2 months, and now at 8 months she is a full fledged walker. What can I say, my girls are go-getters at this walking thing!
I love those baby blues...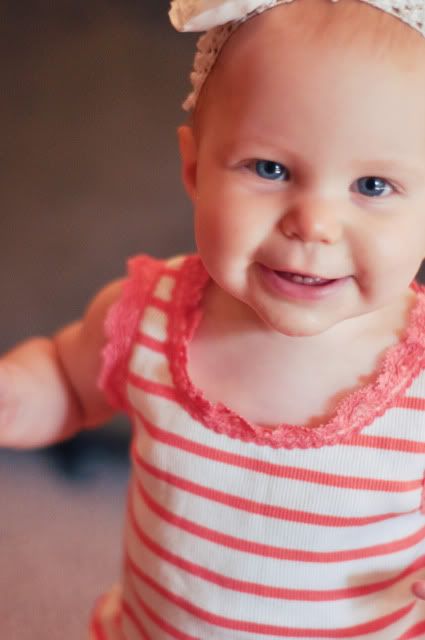 I'm in a vintagey mood today...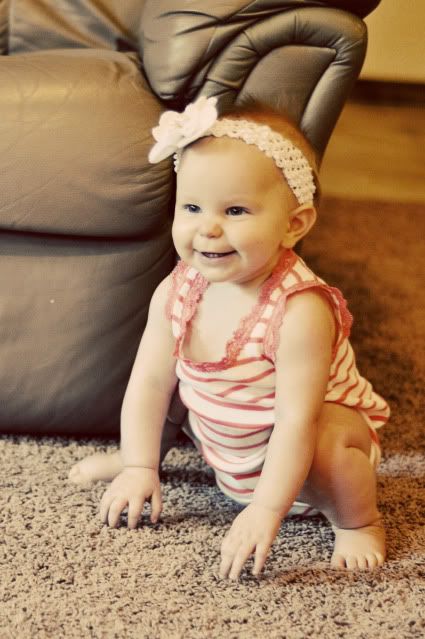 Are you going to stand up? No Mama, I think I'll just sit here and look cute...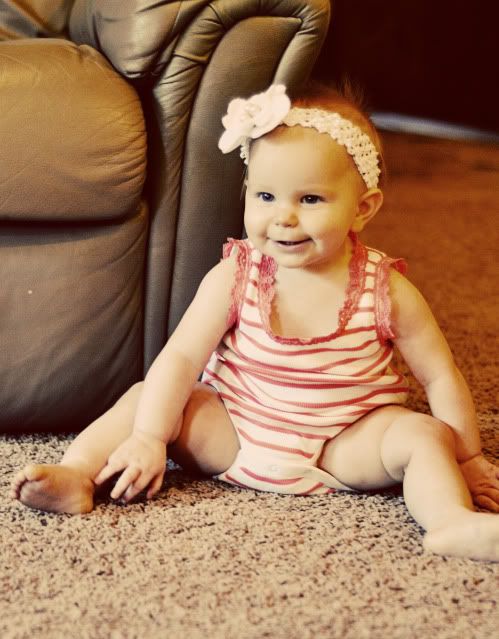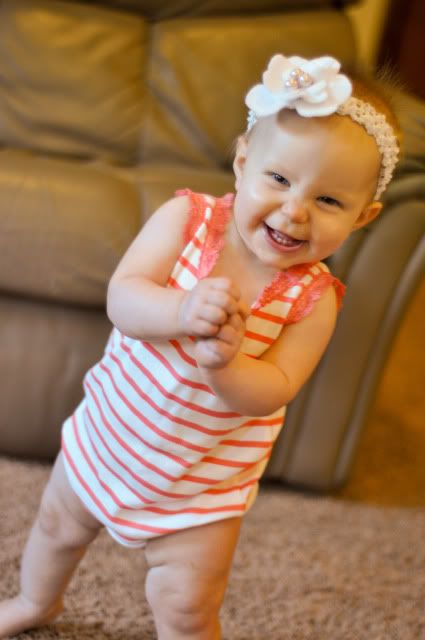 Baby Monster on the loose!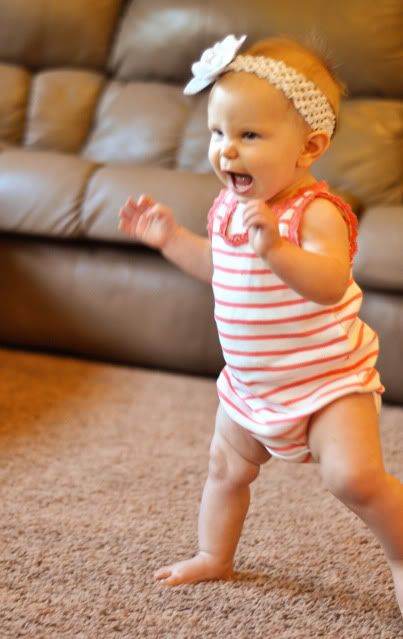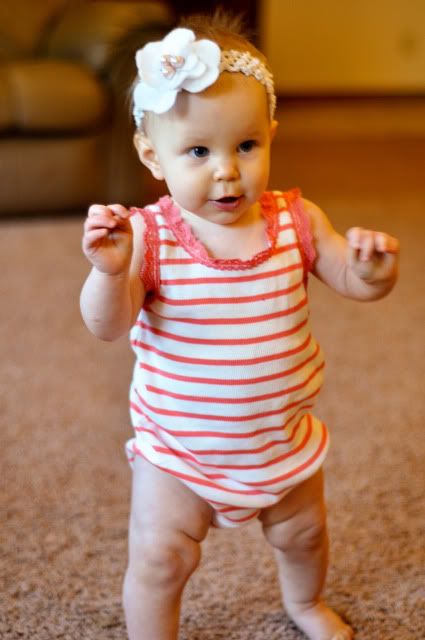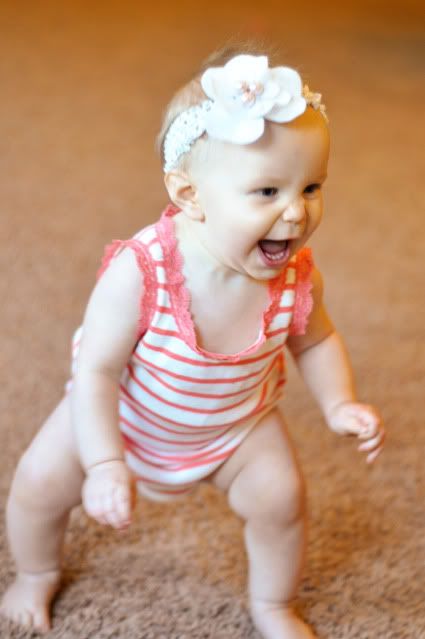 Both my girls love getting roughed up by their Daddy...
Now off to teach that noodle a lesson...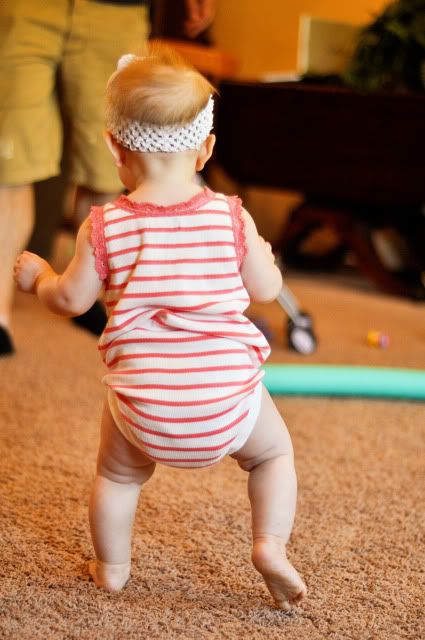 Alright, now you can all wipe that funny look off your face.