So in case any of you were wondering we're back at Ft. Benning for Airborne school. That means we got to go the the Atlanta aquarium again! And this time I remembered my camera! YAY! Except it was so dang crowded, I could hardly take any pictures. However, even though there were lots of people there, we had a blast. I love the aquarium! When I think about where I might be and what I'd be doing if I didn't have children or wasn't married I could imagine myself working at a place like this aquarium. The girls loved it, and I think Rachel got much more out of it this time around.
Waiting in line... Bright-eyed and ready to go...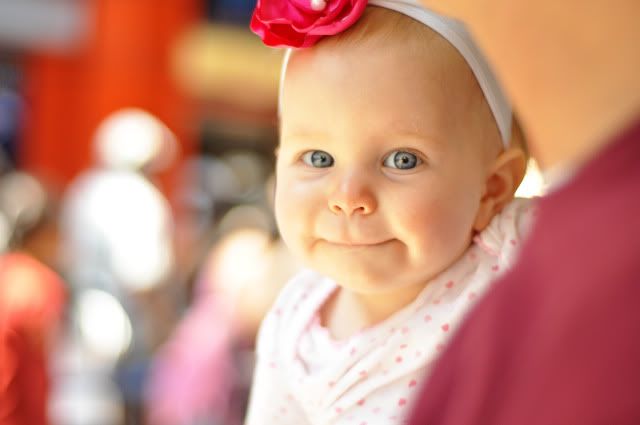 I just love this picture. It's not often that my baby cuddles into me like this anymore. So sad. Why do they have to grow up? Oh well, I'll take what I can get.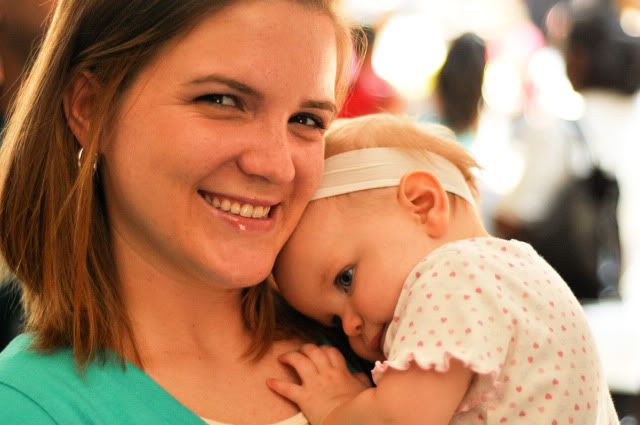 This is my favorite room of the aquarium... the giant wall!!! Can you find my babies?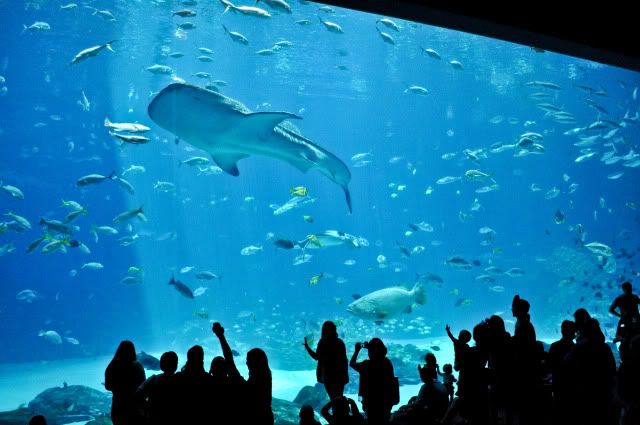 completely fascinated...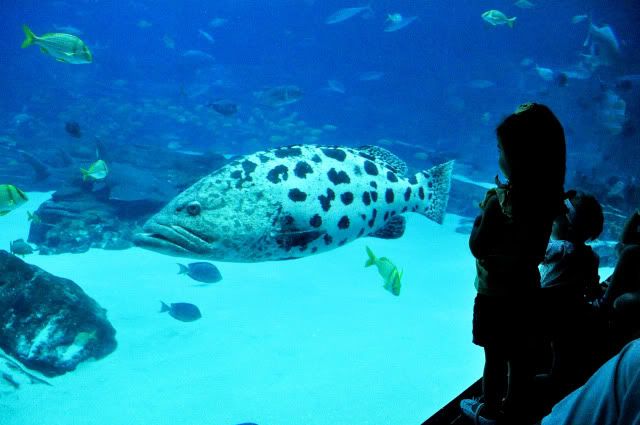 The belugas! These guys are so cool. They love to rub up against the glass and play with their air bubbles.


The petting pool...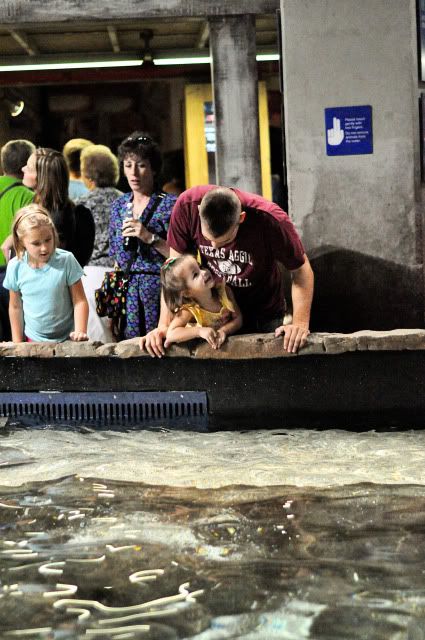 She got to pet sting-rays and bonnet-head sharks!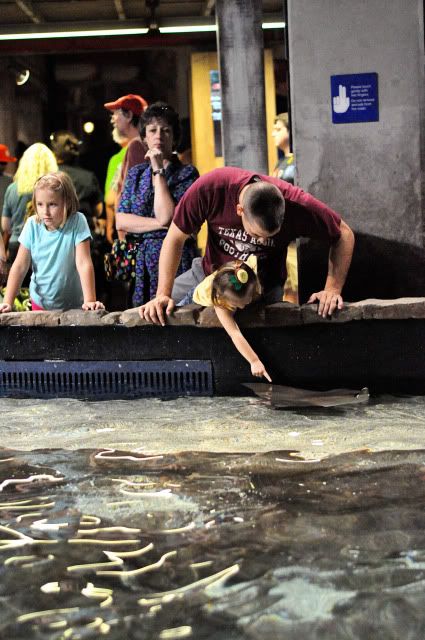 We were lucky enough to be there during feeding time. Rachel was so into this and kept asking to feed them too.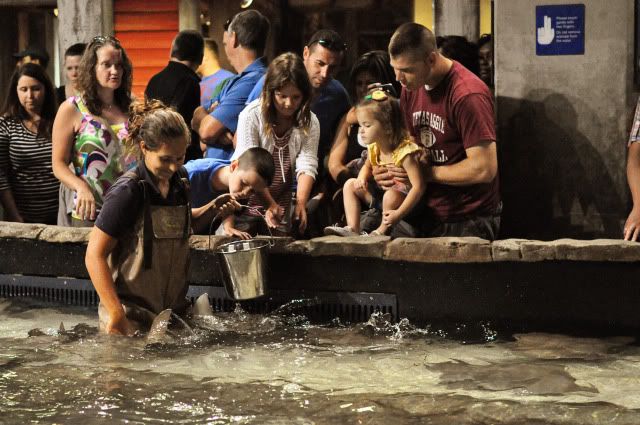 Hey Mr Grump Gills,
You know what you gotta do when life gets you down?
Just keep swimming
Just keep swimming swimming swimming
Happy Monday everyone!