There is nothing a Daddy can't do. Seriously, they have a special Daddy-power. That's what I always thought growing up. I remember thinking nothing is cooler, stronger, faster, funnier, smarter than my Dad. I remember a conversation in elementary school going something like this...
Some kid: "My Dad has a cooler car than your Dad."
Some other kid: "Oh yeah? My Dad is has a cooler job than your Dad"
Me: "Well, my Dad can beat up all your Dads!"
True story.
I also remember being really bummed when someone told me that I couldn't be a Daddy when I grew up. I didn't get it. Why the heck not? ... haha... oh well, being a Mommy is pretty cool too.
Anyway, this was one of those Daddy-power moments. Tyler decided it was high time Nana and Pop had a swing for the grandkids in the backyard. He was so gunghoe about it that even though it had gotten dark by the time we got home from Lowes, he put it up anyway. I must admit that I was getting a little nervous. But, he made it out of the tree with no broken bones! Yeah! (Although, broken bones would have made a good blog post too! haha. just kidding!) Maybe I'm just speaking for this Mommy, but you're not going to find me climbing that tree! I definitely would have fallen. Sometimes I try, but there really isn't any replacing that Daddy-power.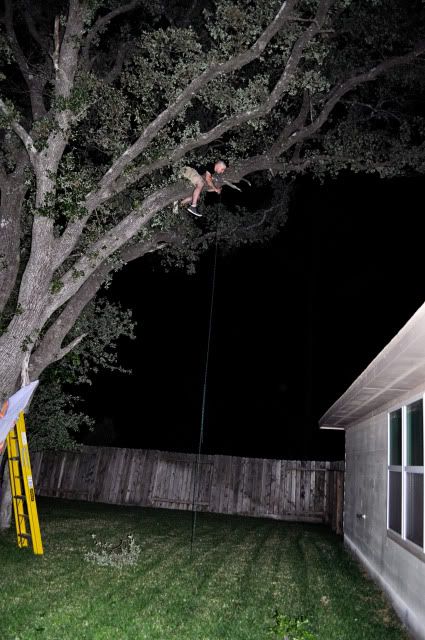 A game Tyler and Rachel have... try to kick Daddy in the face... trust me it's a form a affection for these two...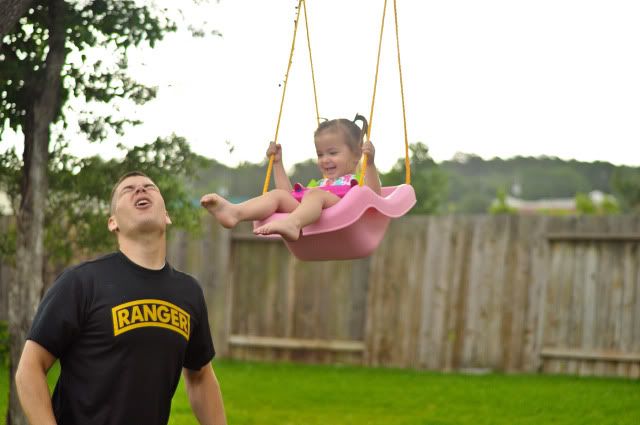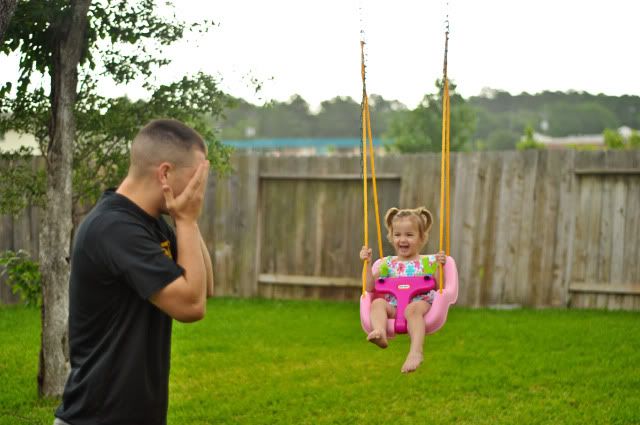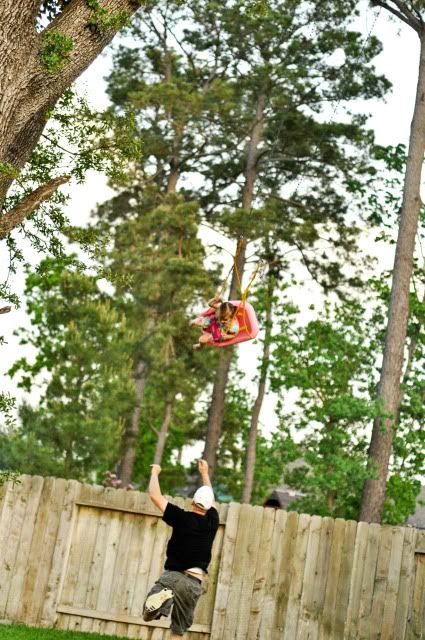 Best swing ever...