Easter is my favorite. I love the cheerful, bright colors. I love the Texas wildflowers. I love the weather. I just love it. But most of all I love how simple it is. Don't you think it's simple? Simple and beautiful. He is Risen!
We spent Easter in Houston this year. It was great getting to see these two for dinner! I LOVE my Grandma and Grandpa Barrow! I was so grateful they can up to the North-side to visit us. I love this picture of the two of them...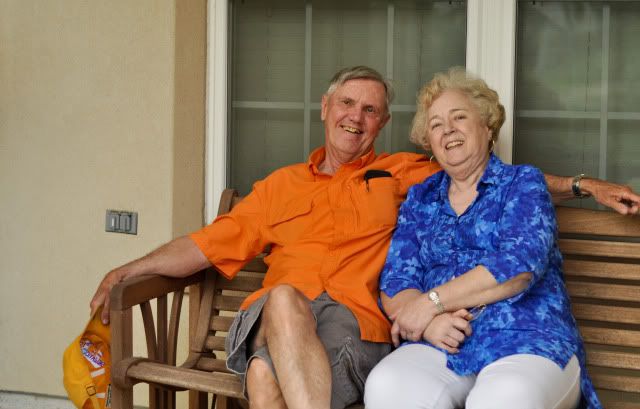 Rachel and Maggie with their great-grandparents (how cool is that?)...don't mind Rachel, she was at the end of her rope...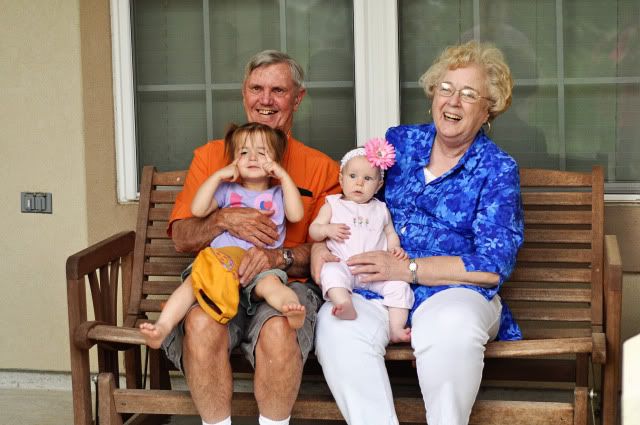 Tyler and I made pizza for dinner... we are getting dang good at pizza, it looked so delicious I had to get a picture...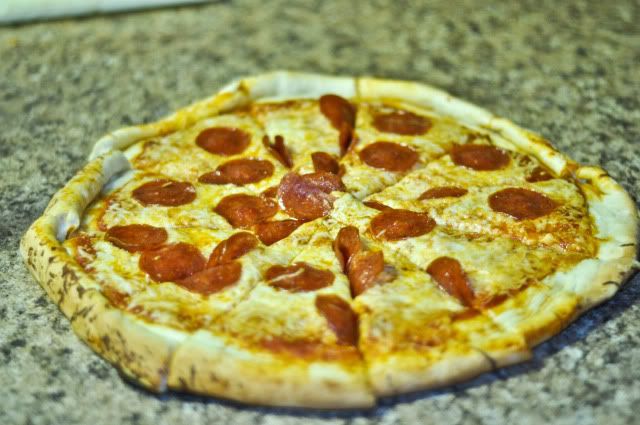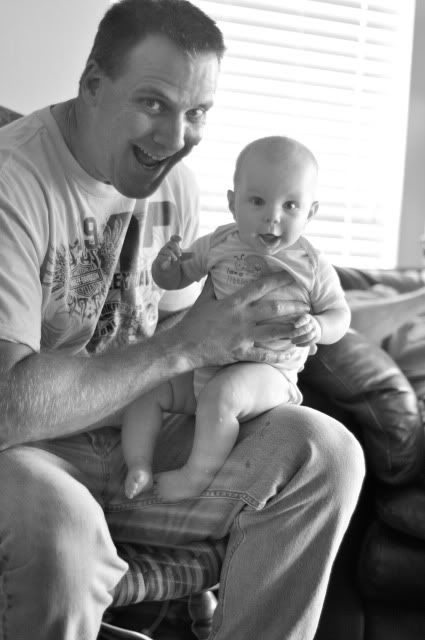 I don't know why but I love this picture... Mom and her big picnic bag, Dad with the cooler... off to the Easter egg hunt!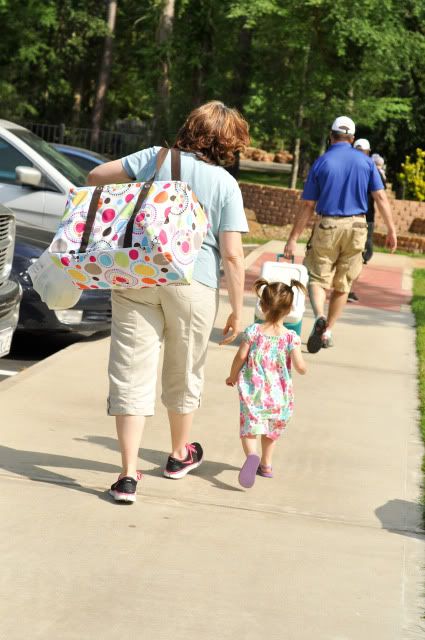 This was the only egg Rachel "hunted". I tried, really I did, but she just wanted to play on the playground...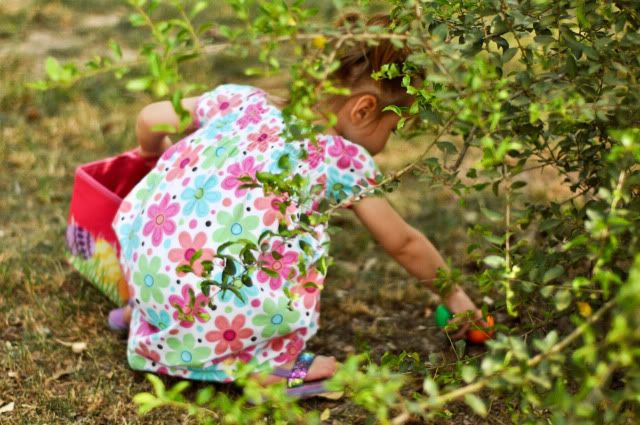 Our Maggie-Moo in her Easter dress...
I was the lucky one holding Maggie during these pictures. Whoever is holding her always gets a good shot! That beautiful baby can make anyone look good! :)
Family pictures... riiiiiiiiiiiight... Does three bad one equal one good one?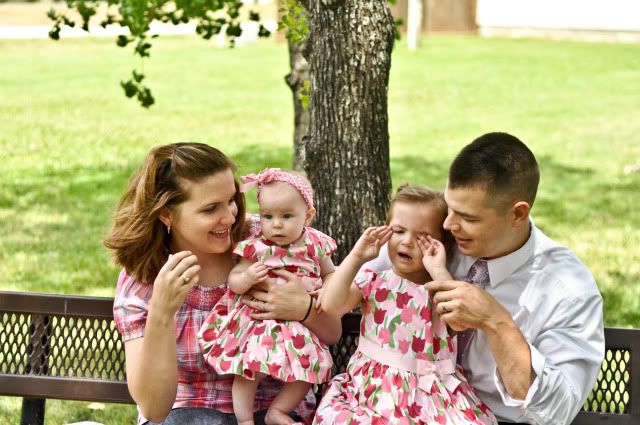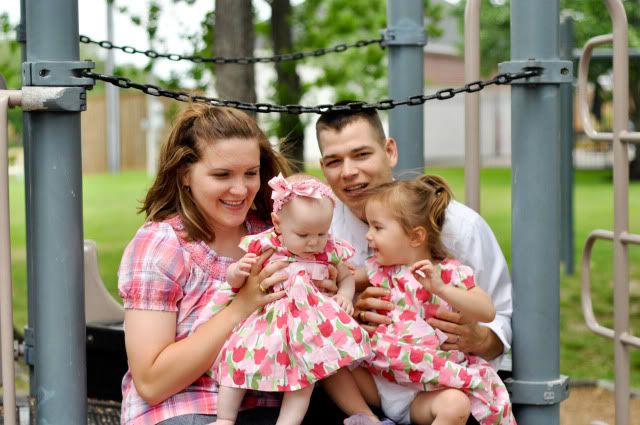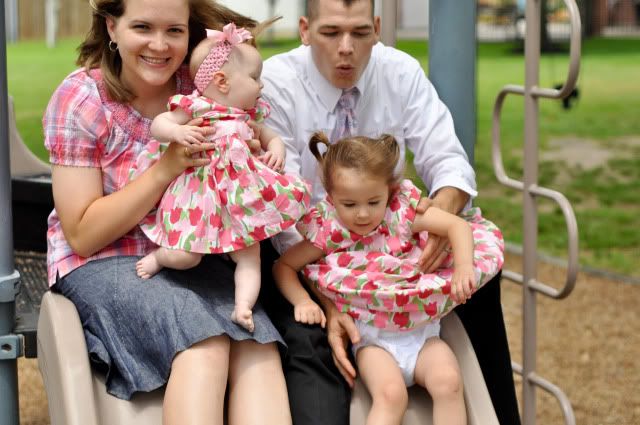 That is it. We'll try Easter dress pictures again this Sunday... hopefully we'll get more than three bad one
s! (btw thanks Mom for the darling easter dresses! They were perfect!)