First birthdays are always fun because the baby has no clue whats going on. I love watching their little faces say, "I can really do that?" followed by, "Alright, nobody has to tell me twice!" as they demolish their cake. Second birthdays are fun because the kiddo totally knows what's going on. It was all about Miss Rachel, and she knew it. Boy, did she soak it all up!
This was hilarious! Rachel couldn't quite figure out how to blow out her candles. The same thing happened when we tried to blow dandelion flowers... she would go to blow out the candles and mimic everything we showed her except actually blowing. Everyone couldn't stop laughing! This went on for about 5 minutes until Tyler got behind her and blew them out while she was performing. She totally thought she did it. Funny Girl!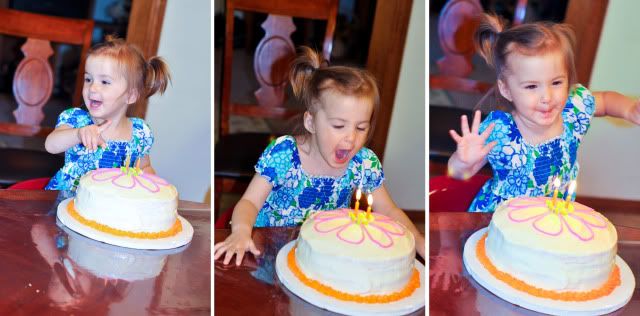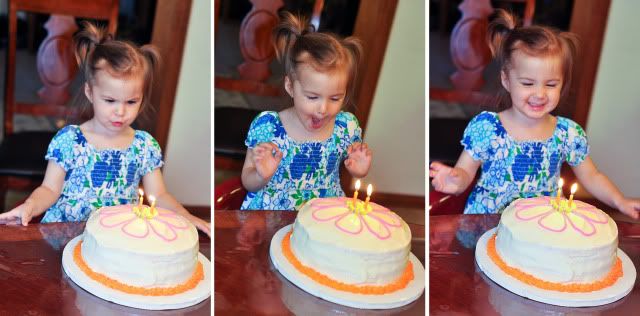 The cake! I was so proud of myself. I know it's no Cake Boss cake, but I sure liked it! She loved the flower on top and all the colors inside. She kept naming them off as she ate it. haha.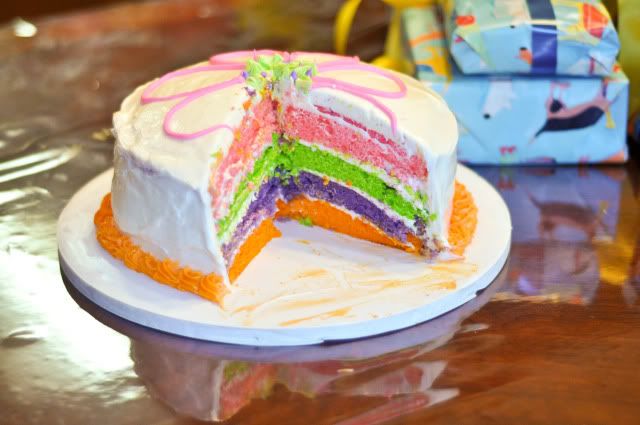 My Happy HAPPY 2 year old...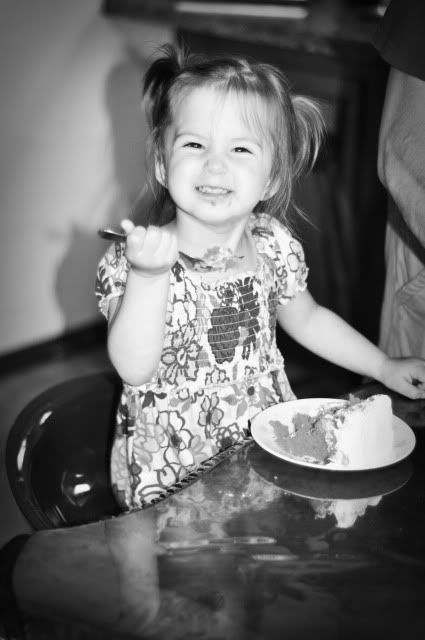 Look at that face! She is definitely in princess-land.