I've been thinking about what I was going to write in this post for a couple weeks now. Every time I sit down to write about this moment in our family's history a flood of feelings and emotions just overwhelm me. To the outside world it may seem silly to make such a deal out of being apart for two months, but for me, it was what had happened in those two months. I wanted to be able to do it justice so that we could look back and read about it one day. I even prayed for some inspiration.
I finally decided that certain things are too special to try to put into words. I think the pictures speak for themselves...
Rachel and Pop went up the stairs and down the escalator about a million times before Tyler's flight arrived
We're ready!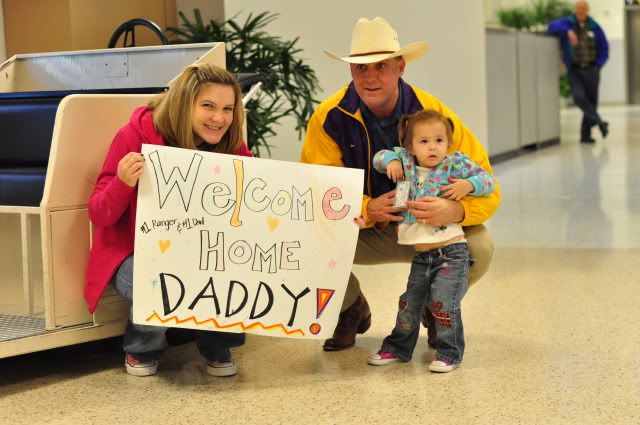 He snuck up on us... I didn't even see him coming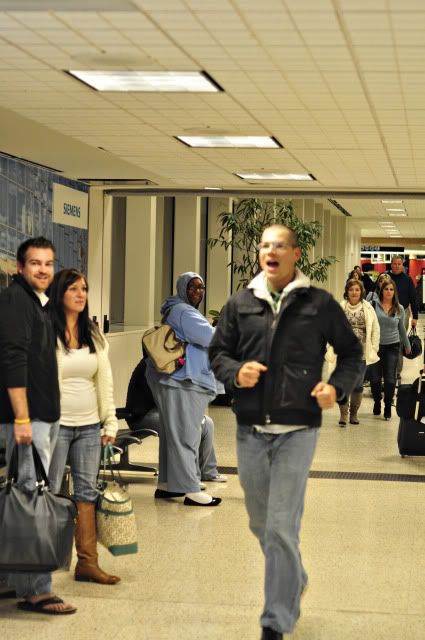 that hug, oh that hug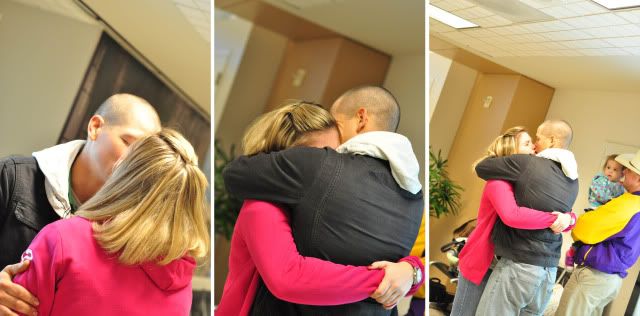 first time to see baby Maggie
The FOUR of us!
Me and my Soldier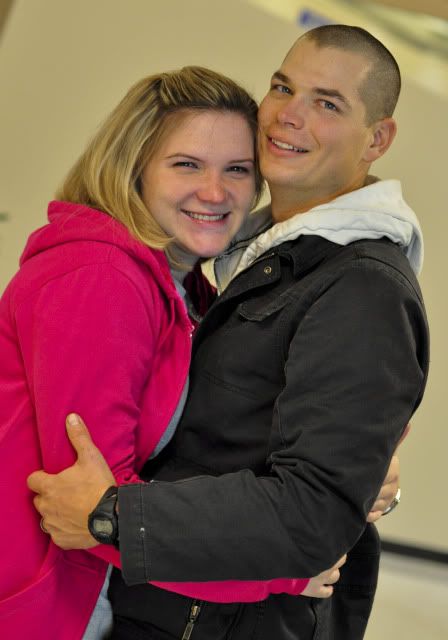 indescribable