I had been looking forward to our ward's Fall Festival for weeks... for several reasons... to visit with people and eat yummy chili, but mostly to see how Rachel would like the whole "Halloween experience". Plus, I couldn't wait to see how her costume, that I MADE! (well, the tutu and bows) turned out. As you can see, I'm pretty proud of myself- I don't normally make those sort of things- but it was so easy, and hardly any sewing! Thanks Meredith for showing me how it's done! (and for letting me copy your daughters costume! hehe)
I was so excited to see her reaction to the whole thing... Would she freak out? Would she try and start a fire? Would she want to stop and eat every piece of candy she was given? Well... she didn't do any of that... instead she'd walk up to a trunk, say "tik teak", and then offer one of her candies for one of their's. She was insistent. She just had to bargain for the good stuff. I tried to explain that it was all free, but she just kept trying to trade. Well, it was either trade or grab and run, like she was getting away with something... (she does that a lot)...
our cute pumpkins


my little zebra!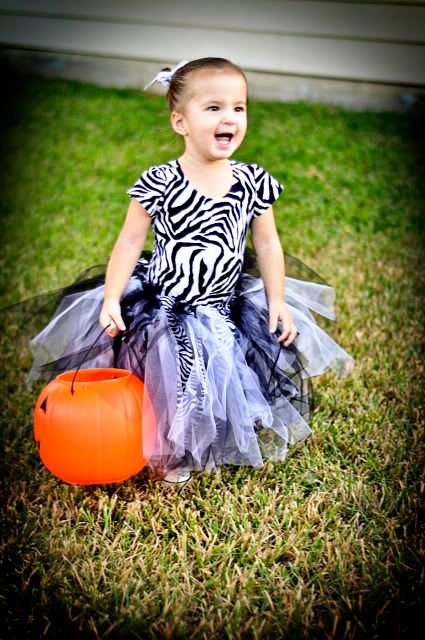 She loved the jack-o-lanterns. Completely fascinated. Even kissable.



She loves getting attention from the older girls at church. You can just see it in her eyes... already her role-models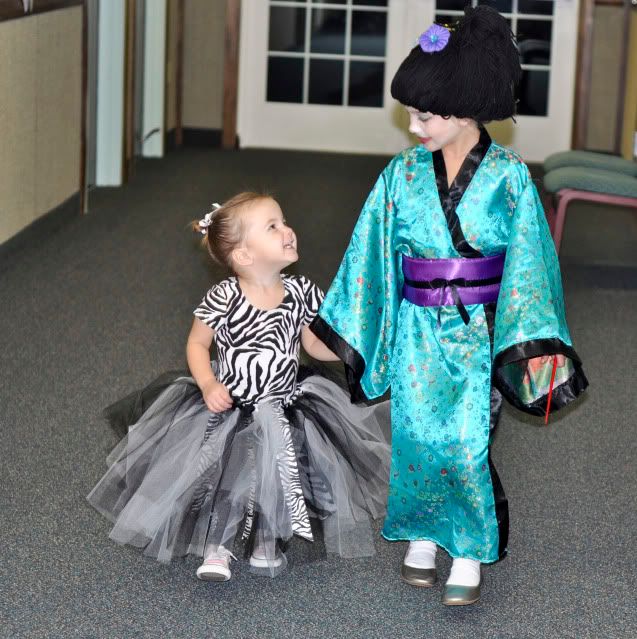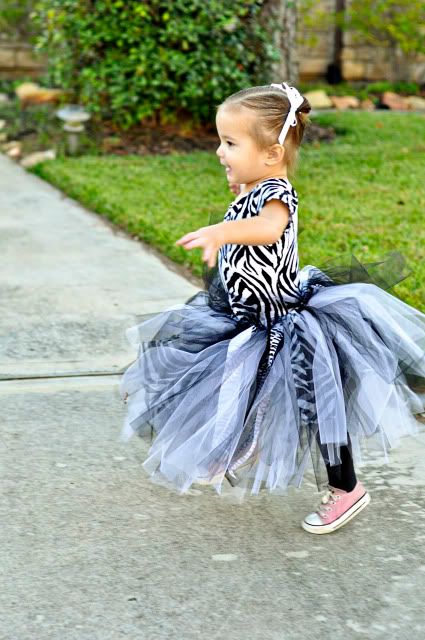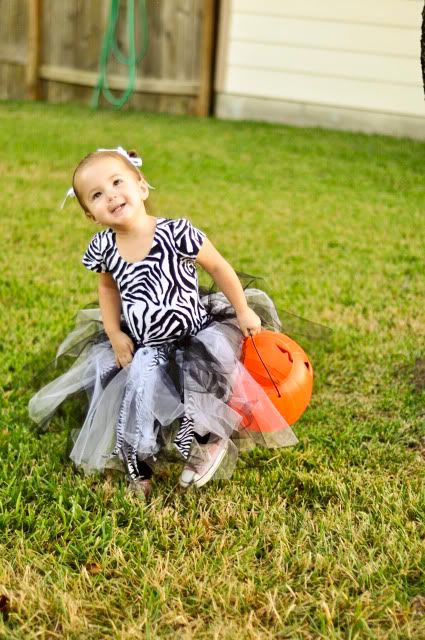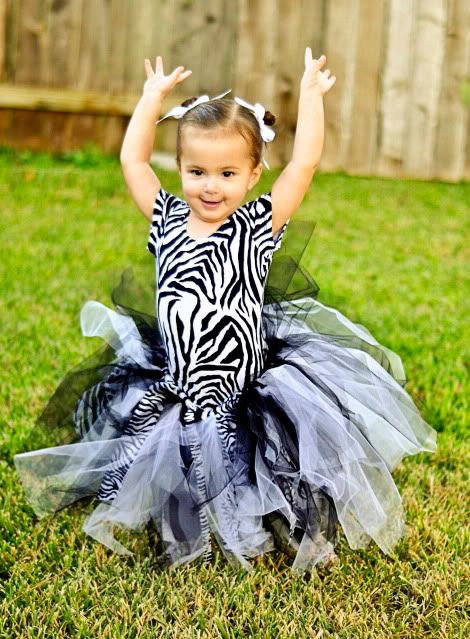 Halloween is exhausting! Thank goodness for Nana's who come to the rescue and chase down crazy little zebras. ;)