We went to the Old MacDonald Farm last week with a group of mommies and babies from church. It was a ton of fun. They had train rides, a pumpkin patch, lots of different playgrounds, pony rides, and tons of animals. I did my best waddling after Rachel with the camera, and these are what I ended up with...
Rachel loved running after the random roaming deer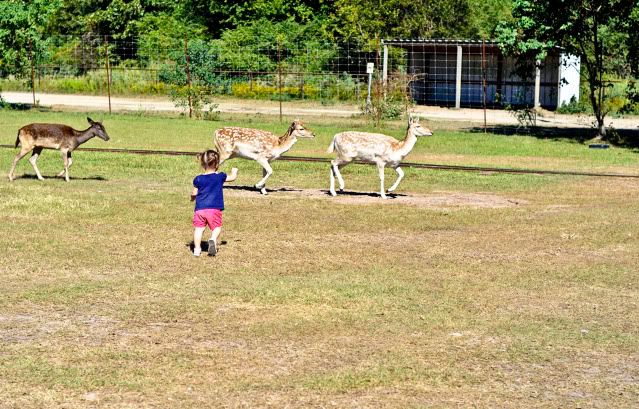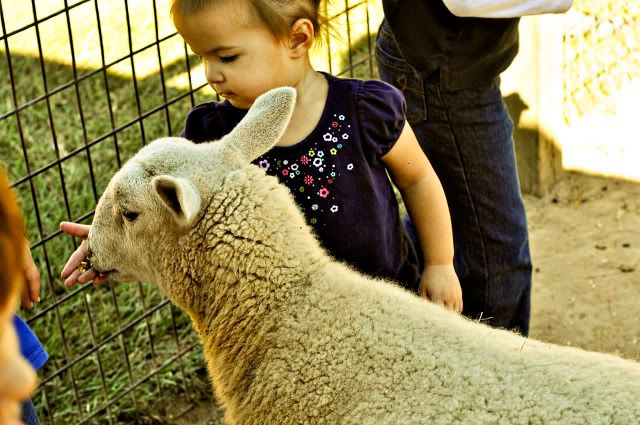 She's got a thing with looking people in the eye (or animals)... I must say, I like that about her.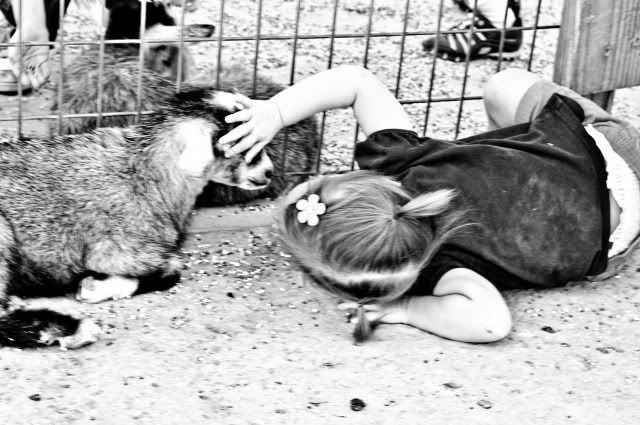 I swear those dadgum goats kept trying to eat my baby's pigtails! No-sir-ee, not those pigtails, I've waited too long!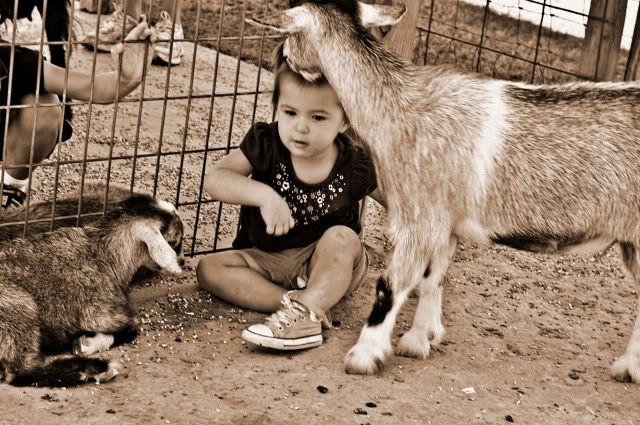 Rachel hasn't quite figured out the big kid swing yet. I tried to help her, but this stubborn child wouldn't have it.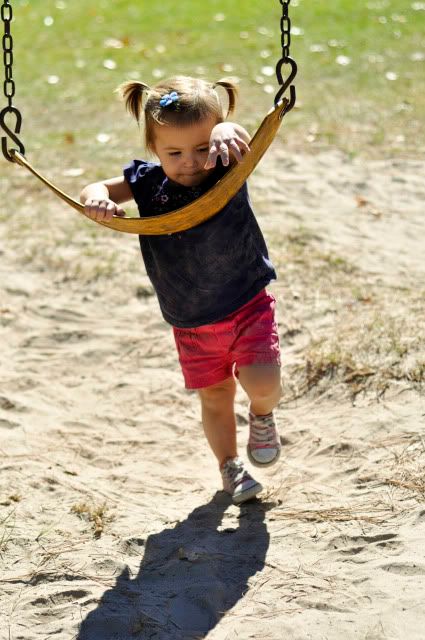 Needless to say, she ended up doing a lot of this...