Our night-time routine is pretty much solid as a rock around here.
I mean if all else goes wrong during the day-
If we wake up late,
miss our naps,
get sick,
get bit by fire ants,
or even if a tornado hits-
our bedtime routine would probably remain the same.
First we read some books and a scripture story...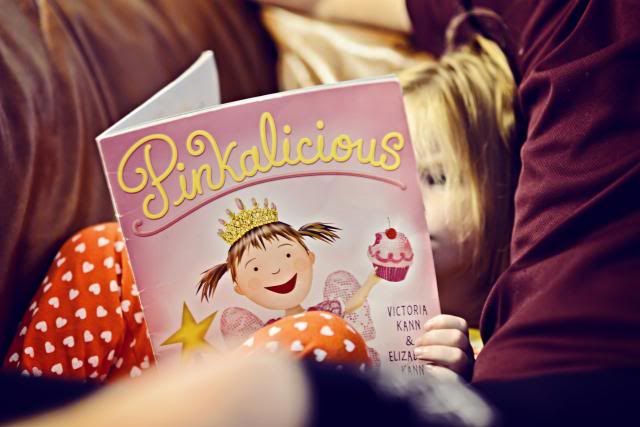 And Rachel can never forget her "sleeping slippers". She wears them every single day without fail. Got them after Christmas for only 2 bucks! Who knew they'd be such a hit?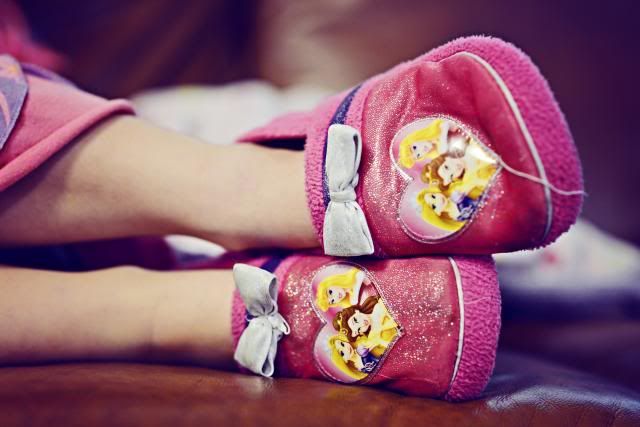 And then we say prayers,
sing "A bushel and a peck",
followed by Rachel and Maggie asking a zillion questions and stalling with all their might!
Kisses and Hugs.
"Sleep tight and Sweet Dreams"
And then...
We shut the door.
The sun goes down and without fail it comes back again followed by two little bedheads asking for some chocolate milk.
Life is sweet.