There were several reasons why the girls and I decided to head up to Weatherford earlier in the week- number one being that Great Grandma and Grandpa Payne were driving all the way from New Mexico to see Mom Payne graduate. We haven't had the opportunity to spend much time with them and I could see this blog post back in my Mommy brain developing.
Family history in the making- except even better because Grandpa Payne took Rachel out on a horseback ride!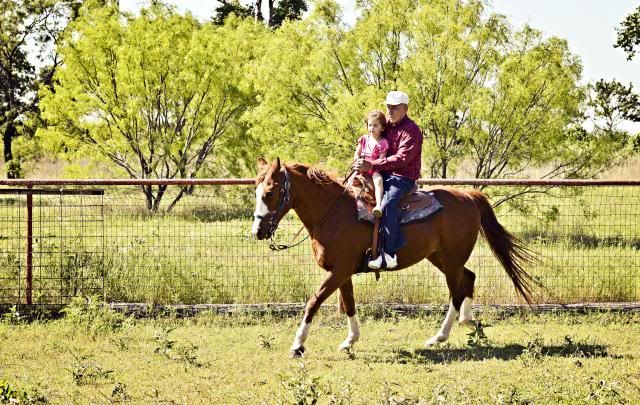 Isn't this one awesome???
FYI- Grandpa Payne is 87 years old. Still runs 1/4 of a mile every morning, gardens, and takes his Grandkids out on the horse.... Can you say ROCKSTAR?!
..
Oh dear, this picture makes me want to laugh and punch a wall at the same time. MAGGIE!!! I know you're sleep deprived, overstimulated, and an overall booger right now but these are your Great Grandparents!!! Just take the darn picture!
or not... gotta love the look on Grandma's face- I think we had the same look... haha!
I had a great time sitting around asking them questions. My favorite one was how they met.
Apparently he went out with some friends dancing and stole his friends date! His friends date being the future Mama Payne. Needless to say, they weren't much of friends anymore! haha!
I love stories like that. That is a REAL Man folks! It ain't over till you take her to the temple! hehe!
It was so fun to get to know them a little better! Thanks for the memories Grandma and Grandpa- hopefully we'll be seeing you again soon!
At least one of my children cooperated... Love that girl.