HAPPY FATHER'S DAY EVERYONE!
I can't imagine my life without my wonderful father or the father or my children. I felt so blessed to get to spend Father's Day with each of them this year!
Tyler,
Having a family with you has made me the happiest wife in the world. I love watching you with your girls and I can't wait to see you with your son. I just can't explain it!!!! It's takes maybe 2 seconds of watching you with your children to know that you would give anything, do anything for them. You are our superhero Daddy! I love you.
Jess
These girls have no idea how lucky they are to have gotten this Daddy...
I like this one of Pop with his grand-daughters... no wonder he and Nana hop on the motorcycle and drive 3 hours to see these beauties...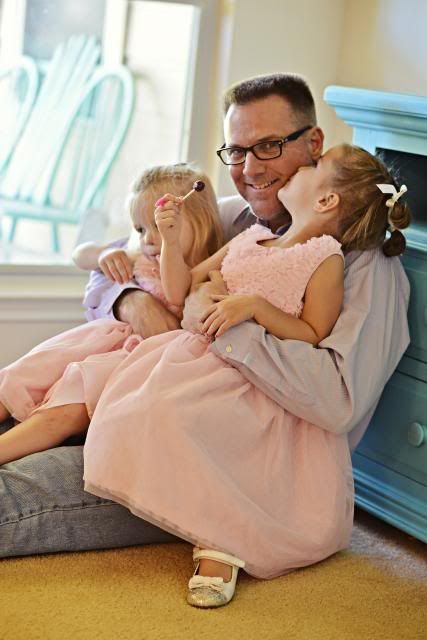 I can already see it! Rachel calling up her Pop for advice.
Let me tell you- he gives the BEST advice.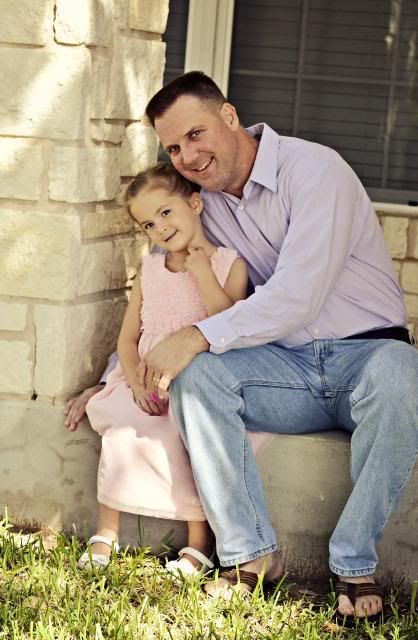 Giving kisses is serious business around here if you can't tell!
Must grab a hold of that face and everything!
Gotcha Daddy!
Dad,
I love you so much!
I'm absolutely positive that I got the best Dad in the world for me. You have always made me so happy, and I am so glad that my girls also get to experience first hand what it's like having you in their corner.
They can't lose.
Love,
Sugarbear
After church and a much needed nap on the couch we made a special Father's Day dinner! WHOOP!
HAPPY FATHER'S DAY!!!!!!
Then we made Daddy and yummy chocolate cake!
It was awesome.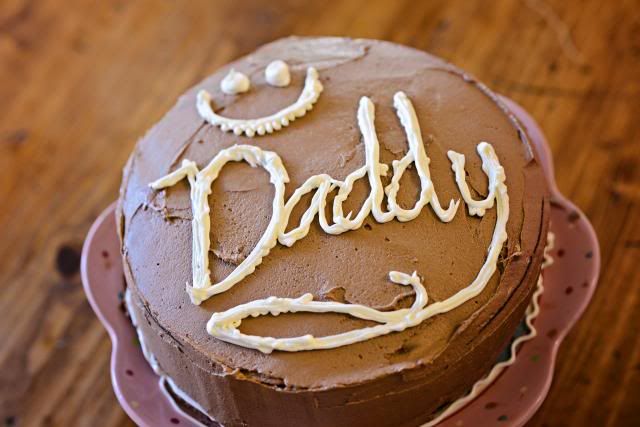 Maggie made sure Dad got plenty of cake... hehehe...
Then Daddy made Rachel and Maggie burritos!
Have you ever had a Rachel and Maggie burrito?
They're delish! ;)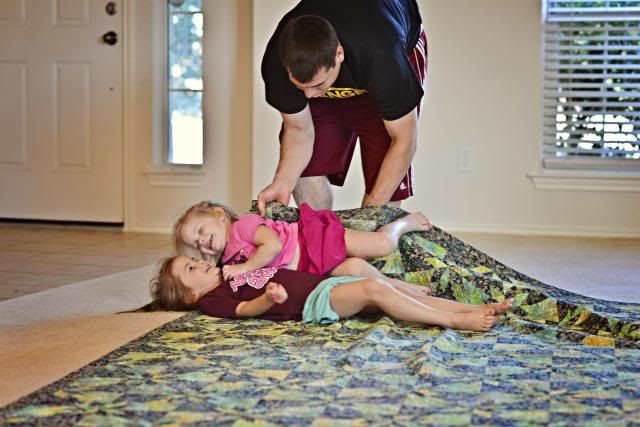 And then they wrestled and wrestled... a perfect Payne family ending!