I haven't been a very good blogger lately. I don't know what's wrong with me, but I continue to keep missing "moments". You know, like the biggest Maggie smile ever or something totally goofy Rachel does. So yesterday morning I set out to find a "moment". I grabbed my camera determined to capture something.
*slight tangent*
I started a playgroup in my new ward and have been surprised by the turnout. I figure with the way things have been going, I'd better make some friends quick because before long we will be saying goodbye. However, I hope that's not the case because I got an awesome calling! I'm in the Primary! Yes, Yes, Yes!!! Jackpot. Just what I need. And even better... I get to work with the cub scouts. Double jackpot. First of all, I'm sick of adults. Yep, you heard me... sick of them. I'm so ready to study and learn the gospel simple again, and of course be with children. I'm pretty sure I had the biggest smile on my face when I walked up to tell Tyler the good news. Wish me luck! I so want to do a good job!
Anyway, back to my "moment". This week has been pretty gloomy, so I decided cupcake decorating would be awesome. While pouring the cupcake batter, Rachel climbs up on the counter and starts snitching right from the cups. Here's my chance...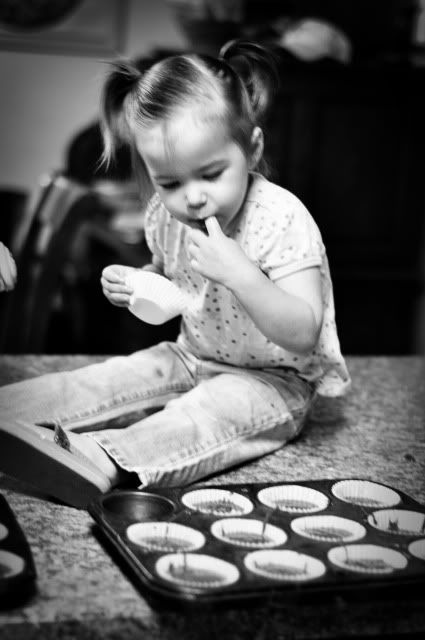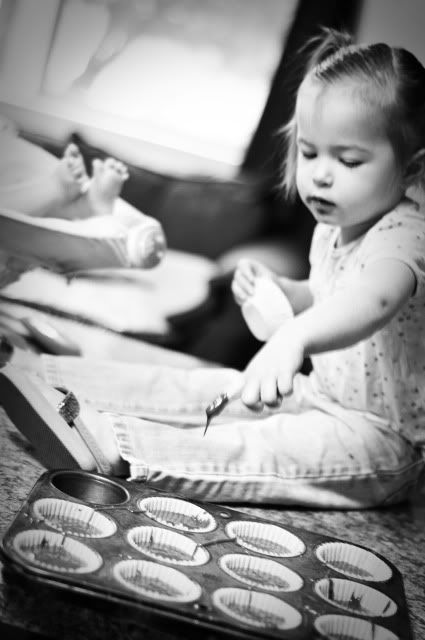 So maybe not the "moment" I was looking for... And the worst part, I so felt it coming. haha.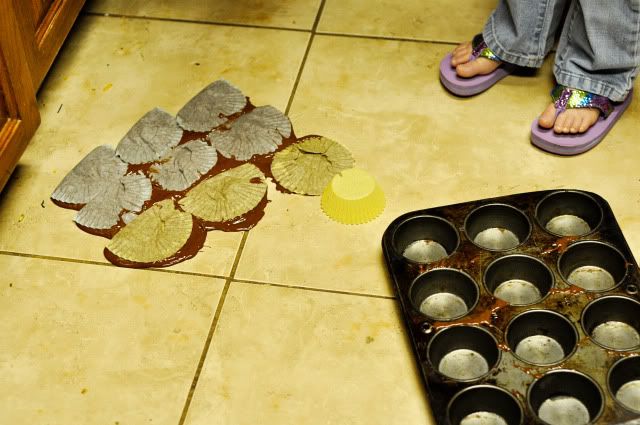 Yep, all the sprinkles ended up on the one cupcake... pretty much the best cupcake ever. Good Job Rach!
Happy Moment Hunting! :)