Maggie's blessing day was awesome. Even though I've only had two, both Rachel and Maggie's blessing days go in my Sunday hall-of-fame. It's those Sundays that make me feel like a brand new woman! I know every Sunday should be like that, but at least I have a hand-full of them. :)
We had beef brisket, homemade root beer, fresh rolls, and red velvet cake! YUMMY! And of course lots of fun family time. But my favorite part was Sacrament meeting. There's something so powerful about watching a group of strong, righteous men huddle around a tiny little baby all dressed in white to give her a name and blessing from her Father in Heaven. I just can't describe it. It's like you can feel Heavenly Father's love for your little baby and then take that love a combine it with your own. It's absolutely amazing.
The whole clan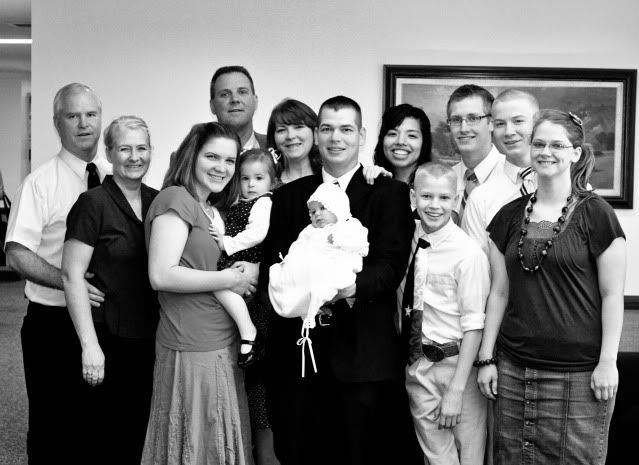 Getting Mags all ready!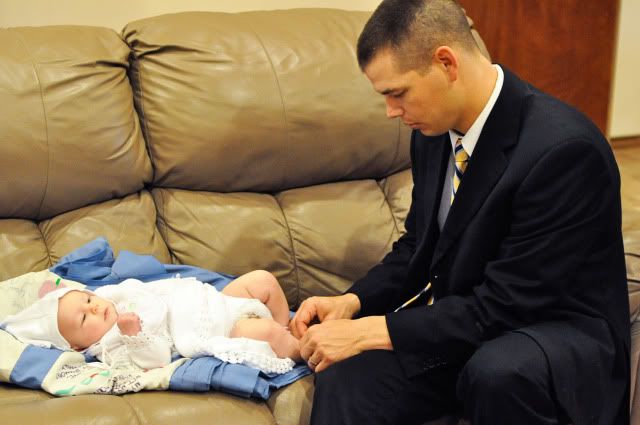 Attempt at a picture with both of my girls... yeah, not so much.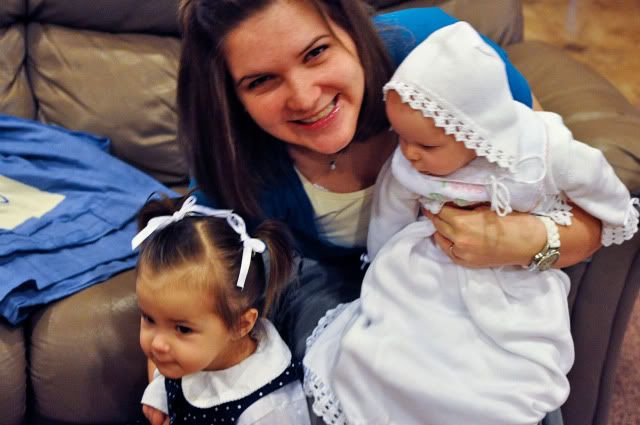 9 o'clock church means move on and settle for a picture of just Maggie and Mommy...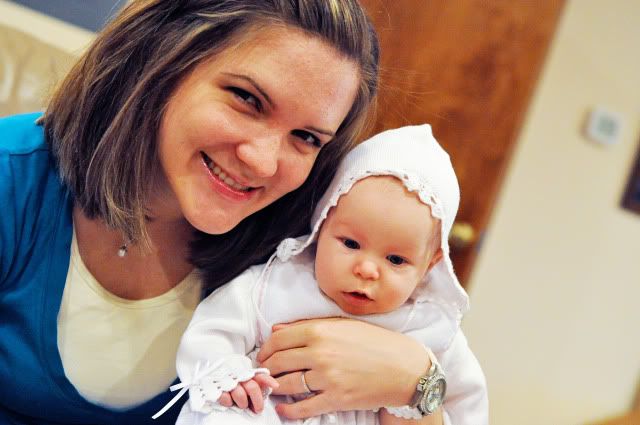 Rachel sure enjoyed making root beer with Daddy!