CHICKEN-BUTT!
hahahaha. I crack myself up.
Rachel and I began a little project last week! YES, we're gonna hatch ourselves some chicks! We had fun checking the chicken coop every few hours for warm eggs. I even got to watch a chicken lay a egg. Have you ever seen a chicken lay an egg? Lets just say I'm glad I'm not a chicken. :)
Move out of the way chicken! What you got hiding under there?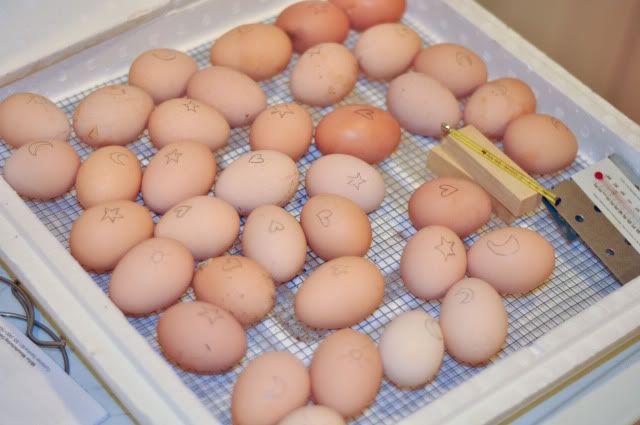 Let the countdown begin! 14 days left.. give or take...