Daddy took his girls out to dinner a couple of weekends ago. It was ah-mazing!
I discovered this place called "Dahlia's Cafe" while Tyler was gone and just HAD to show him how awesome it is!
It's got kind of a small, down-home, even "redneck" sort of atmosphere with live music and the most amazing heart clogging food and even a playground for the kids.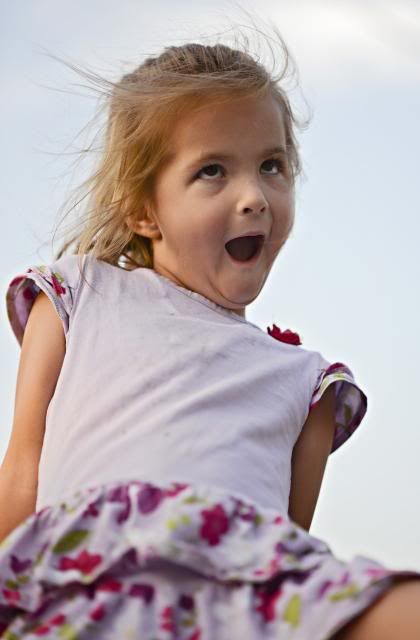 The cutest goof-ball I know!
Just a pretty picture... love the light and that sweet smile...
While Mommy was sitting outside listening to music and drinking a well deserved Coke, Maggie found the lipgloss. That girl and lipgloss! I let her put it on herself... we're still working on staying on the lips...
Yep, she's definitely Maggalious!!!
Of course the girls took center stage and danced the night away. There had to be at least fifty people sitting around and no-one else on the dance floor. For Rachel that is like heaven! All eyes on her! haha!
Daddy went out there and spun his little Rachel around a bit too!