I drove by a garage sale last weekend and found this little beauty. The sticker said five dollars. Seriously? It works and has all the parts?
Sold.
There was no way I could hold off 'til Christmas with this one!
Miss Rachel was in heaven.
She had control. She had power. And she had four wheels.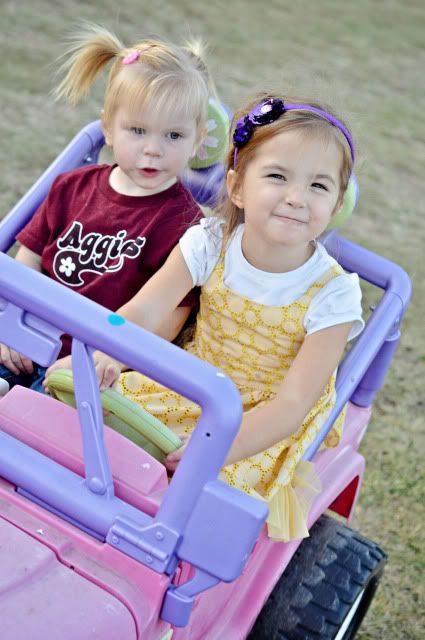 Oh my goodness these pictures are hilarious!!! They make me laugh so hard. You just had to be there!
"AaaAhh! It's going the wrong way!"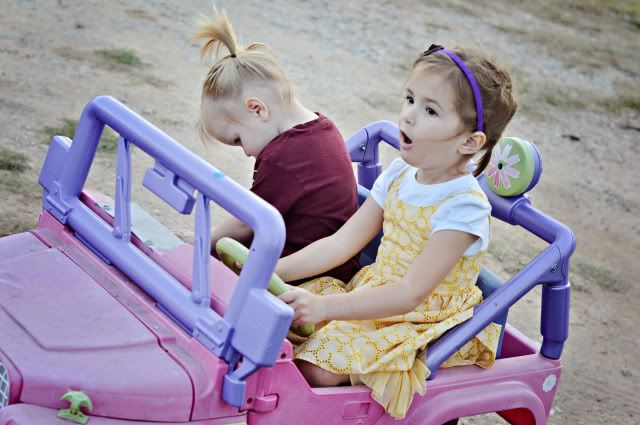 I can see it now... sixteen is going to be a rough year in our house. Heaven help us!
"Mom it won't go where I want it to go!"
Let's let Maggie have a stab at this driving thing...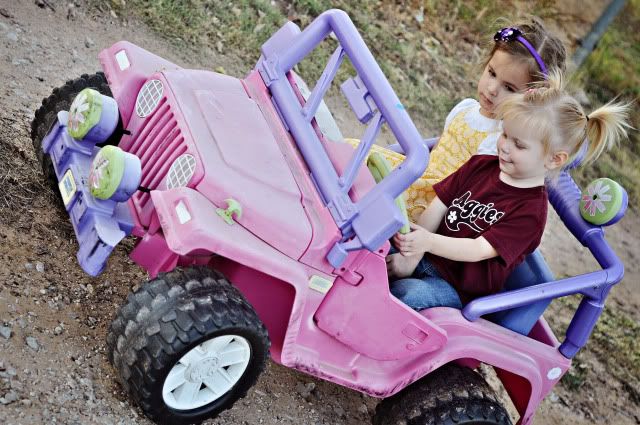 Whoops! A stump... oh dear...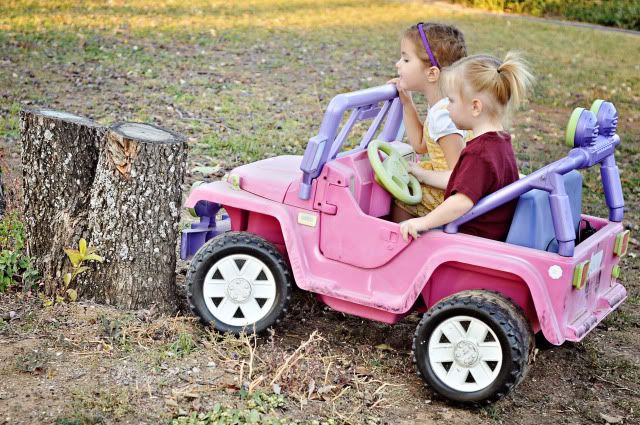 Maggie surprised me by preferring to sit it the passenger seat. (so not like her)
Rachel must have been far too entertaining as the driver.
Rachel eventually learned that I wouldn't be succumbing to each and every driving disaster...
back it on up girl! For some reason she believed that was much easier than putting it in reverse. ha!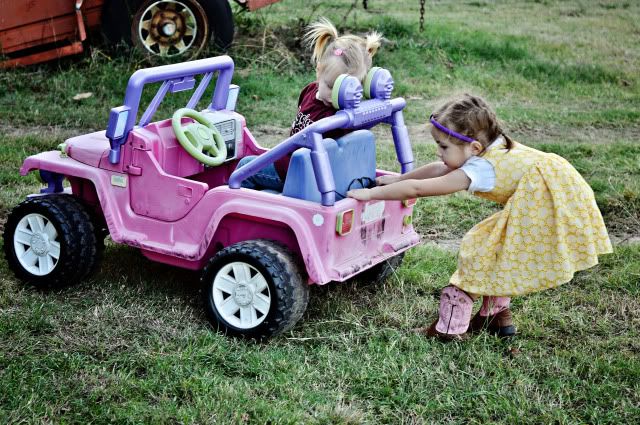 And they're off to see the world! Ok, for now we'll stick with the backyard.
It all started with a little jeep...