I got the tee-pee out, put a blanket down, and popped a big bowl of popcorn. It's movie night ya'll!
We watched one of our all time favs- Enchanted.
I wonder what part of the movie made Maggie have that facial expression...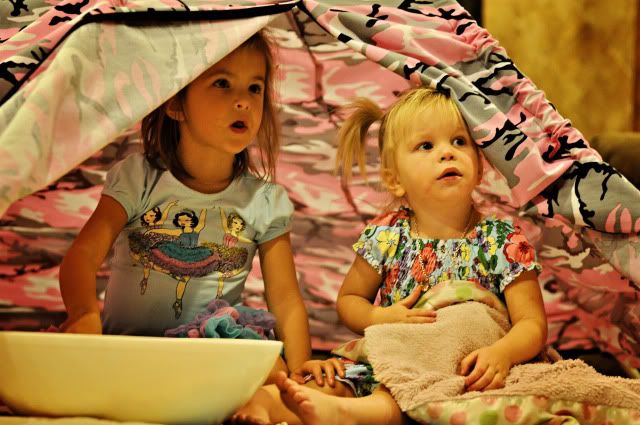 "That's how you know... He's your love."
Girls nights never get old and never cease to exist. I love forward to them for the rest of forever! That's how serious girls nights are around here. Oh the power of a chick flick and popcorn!