It has been

323

days since we've seen our Daddy.
Other than skype that is... Skype is an amazing thing. This was one of the best conversations Tyler had with Maggie all year. She couldn't stop giggling! Oh, it made my heart so happy.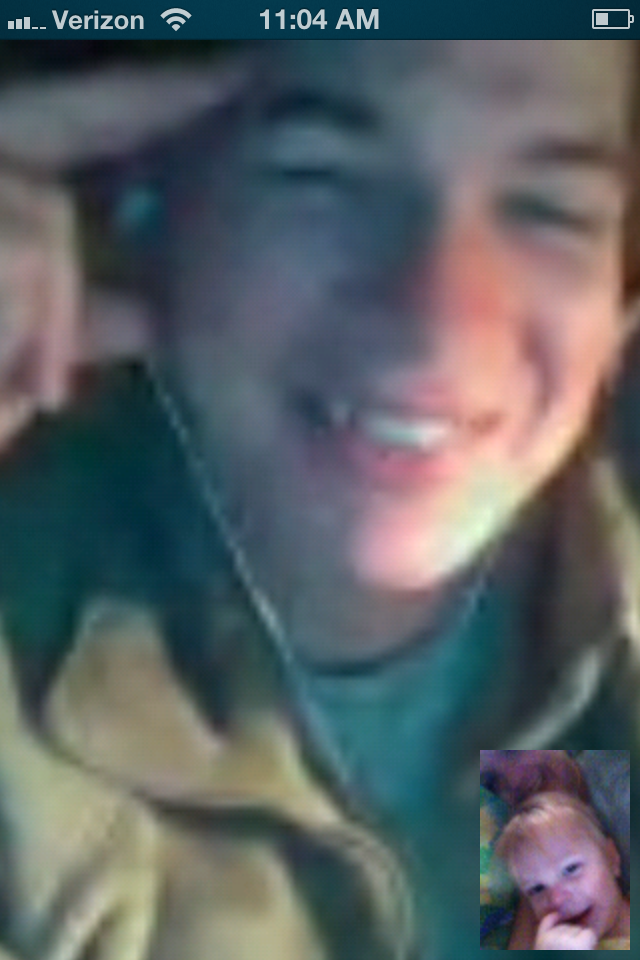 I love how the mute button is on in this picture. The girls have hung up on him so many times! It's so easy to accidently hit one of those little buttons.
Regardless of the button mishaps, I could never refuse my little girls the chance to hold their Daddy in their hands.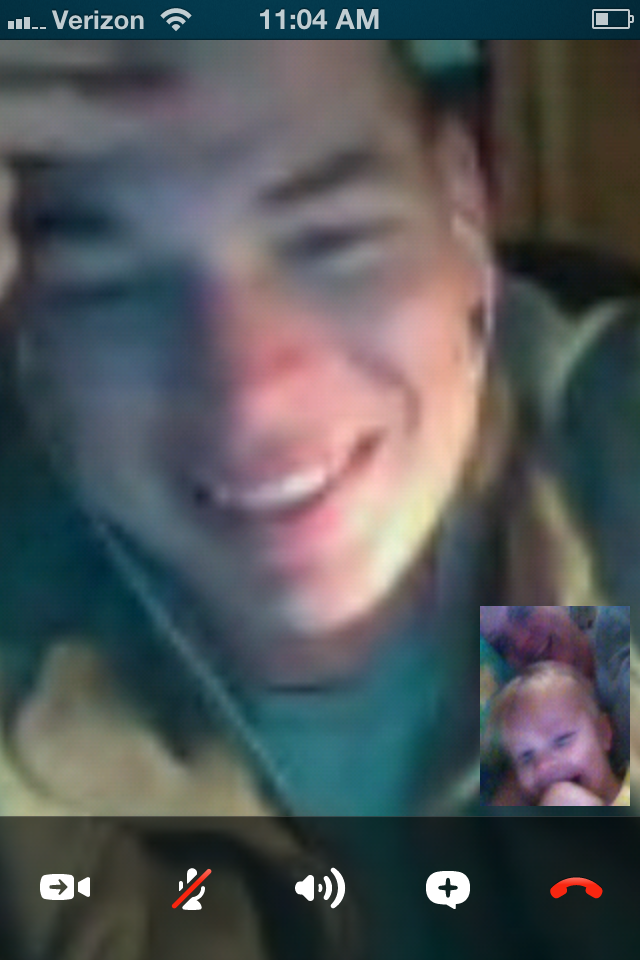 I don't know if I will ever be able to put the feeling into words, but we miss you Daddy. We miss you oh so much. We can't wait to have you home.
I'm a bit of an organizer freak and I like everything to have it's place. One day I caught Tyler putting a little hook in the wall and placing his ball cap on it. He told me he was helping me organize and that now his hat had a good spot.
Well babe, just so you know, your hat hasn't moved from it's spot.