Begin lying flat on your back.

Bend both knees and hold onto the outside edges of your flexed feet with your hands. Keep your arms on the outsides of your legs.

Gently use your upper body strength to equally press both knees to the floor below your armpits. Try not to tense your shoulders or chest, but keep everything relaxed.

Stay like this for five deep breaths. To release, let go of your feet and straighten your legs to the floor.
Almost there...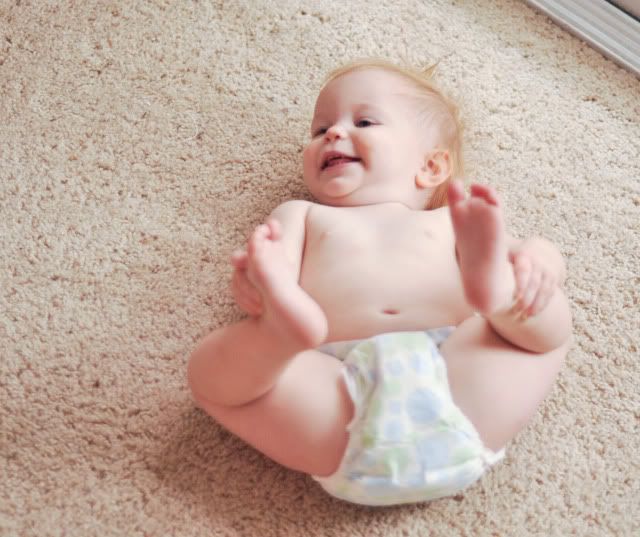 getting closer...


A-Ha! There it is! Nice work!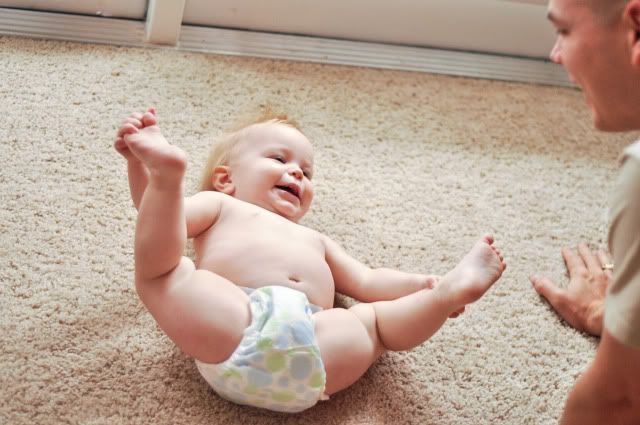 I must say, she has excellent form...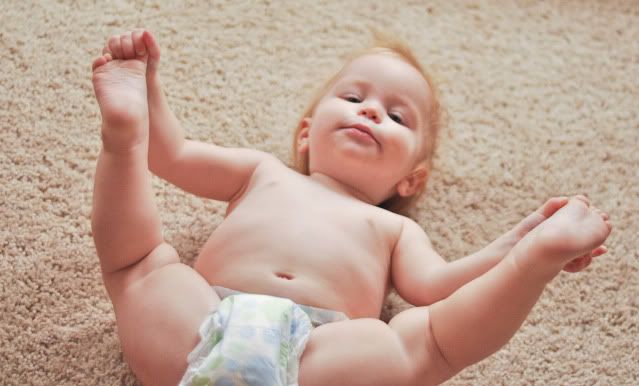 Definitely my favorite yoga pose. ;)