Yup, he did it. Tyler is officially Ranger Qualified. I am so proud of him.
The trip to Georgia was a long one. As you can imagine, traveling with a toddler and a newborn is a challenge. My poor parents had to endure it as well... not to mention their annoying daughter in the back seat giving them the "death look" every time they stopped for a break. I mean, come on people I need to go and kiss my husband! haha. But, we all made it. And the graduation was well worth the trip. I'm so glad that we were able to go.
There were explosions, guns going off, people jumping out of helicopters, people dangling from helicopters, rafts, repelling, combative demonstrations... and of course... PINNING ON THAT RANGER TAB! So worth it. Although it was crazy cold outside, Rachel still enjoyed the demonstrations for the most part. They definitely made us all jump! I especially loved Rachel's reaction to the combative demonstrations... every time someone got thrown down she would yell, "UH-O!!". Everyone around us couldn't help but laugh.
KA

BOOM!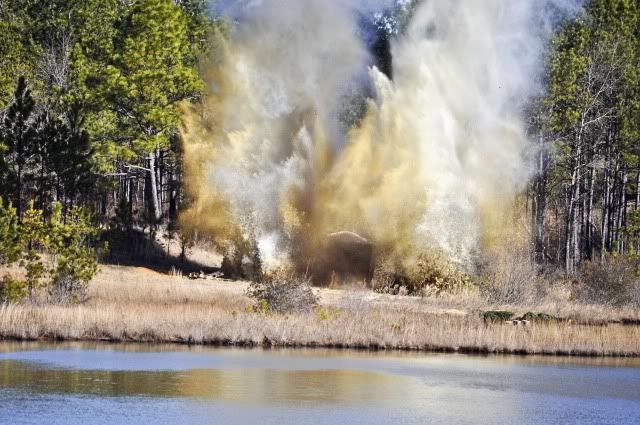 This guy ran off the platform into this position... impressive.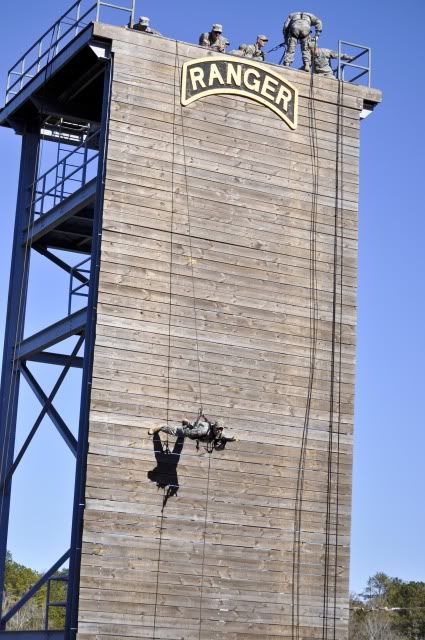 My favorite picture... don't they look like little toy soliders?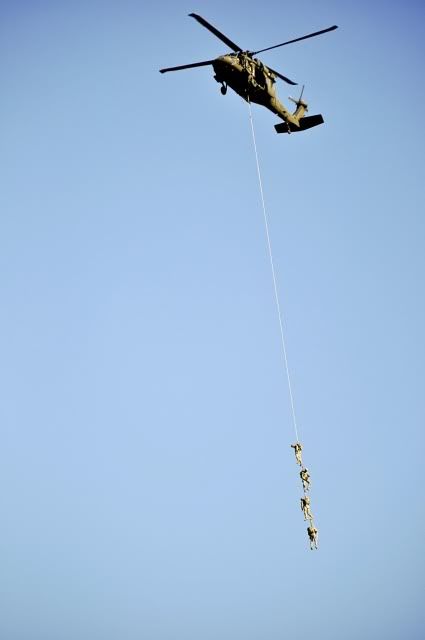 This guy had to touch the ranger tab and then fall down into the lake... I felt so bad for him. It was miserable cold outside! I mean miserable! Every time anyone had to jump in the water, you'd hear all the graduates go "oooooooo" and then laugh. haha. I guess it was pay back time.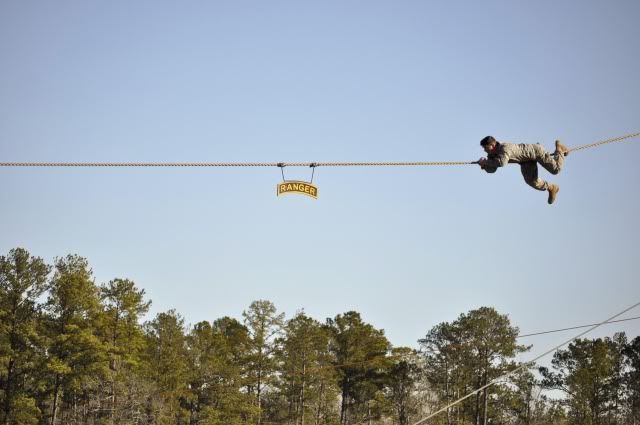 There he goes... "oooooo"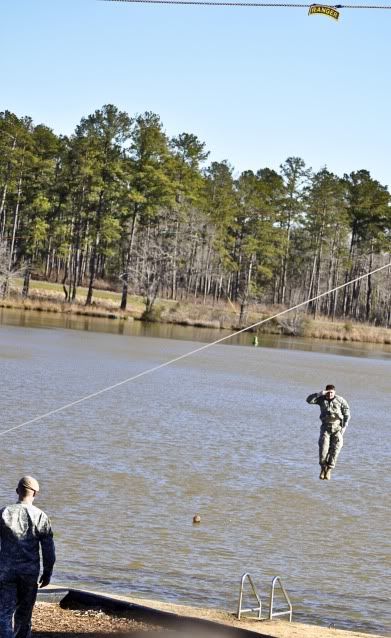 Tyler's company... sorry about these pictures... it was crazy bright outside! But, you get what you get I suppose

.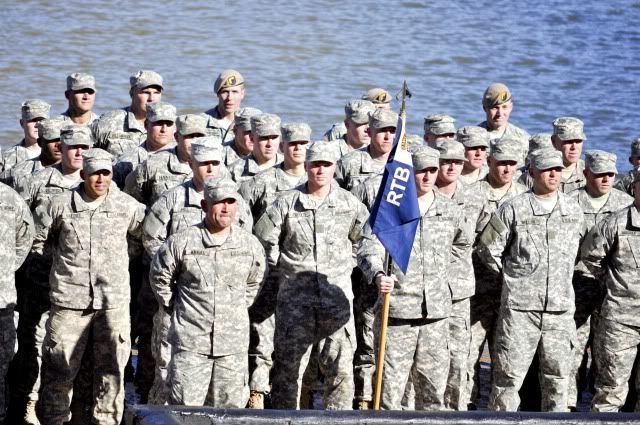 The moment we've all been waiting for...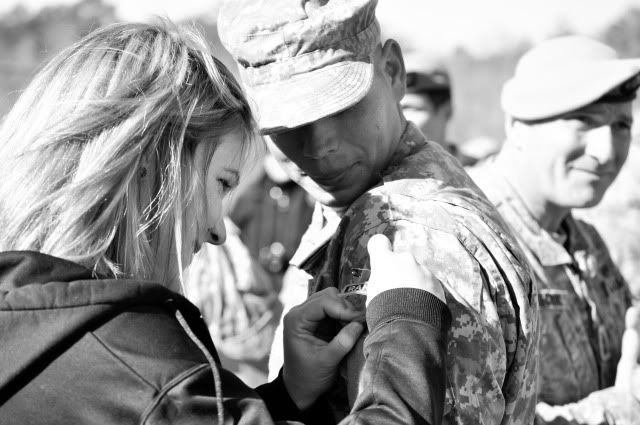 My Ranger Man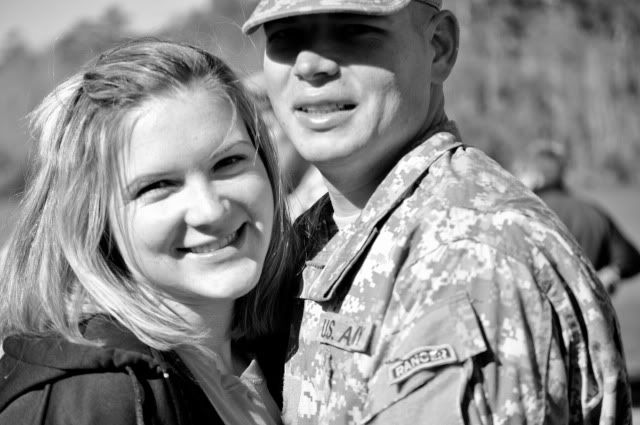 Johnny Carino's celebration/birthday lunch! Yep, it was both Tyler's and his Dad's birthday! What a great day for a birthday! And although that picture of Tyler and Rach is awful... I just LOVE it! She was giving her Daddy googoo eyes all day long. She is such a Daddy's girl.
.