It got super duper cold last week. I mean... really cold. I'm not exactly sure how cold, but it was definitely in the single digits. There was ice all over the roads, and the kids even got to stay home from school for 4 WHOLE DAYS! I know all you northerners out there are rolling your eyes at me right about now...but seriously for us Texans... it was cold. We enjoyed the the snow days (aka lazy days). We did nothing except snack, watch psych and monk episodes, do some indoor crossfit, and play Mom Paynes new dancing Wii game. Yup, pretty awesome. I am still trying to recover from it.
And on Friday morning we all woke up to a surprise! I looked out the window, and there were huge snow flurries falling out of the sky. It was gorgeous. That is until we destroyed it with our footprints and a huge plastic tarp. We had some fun.
Bouncing on the snow...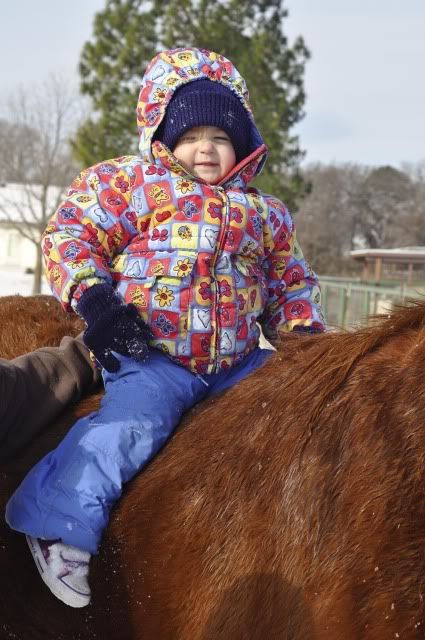 Rachel LOVES Glory the Horse... She followed her everywhere...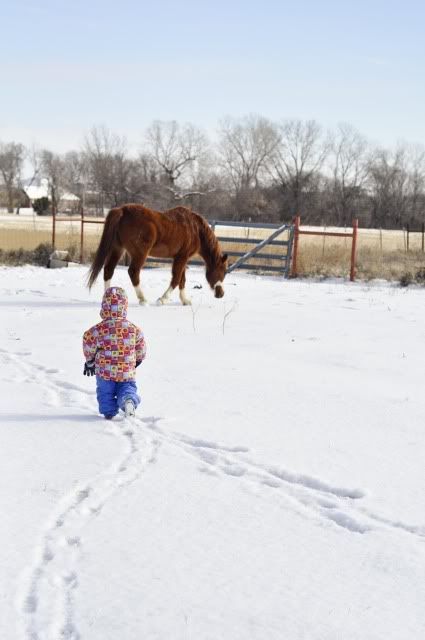 Must follow the tracks... I love the look Glory is giving Rachel, "Is she seriously still following me?"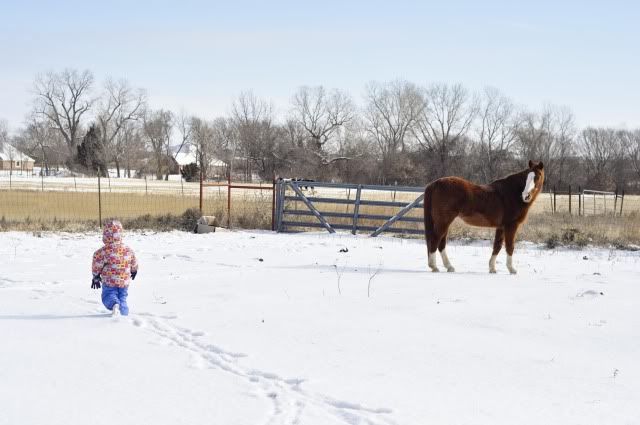 Gearing up for a little Redneck Sledding...
Yeehaw!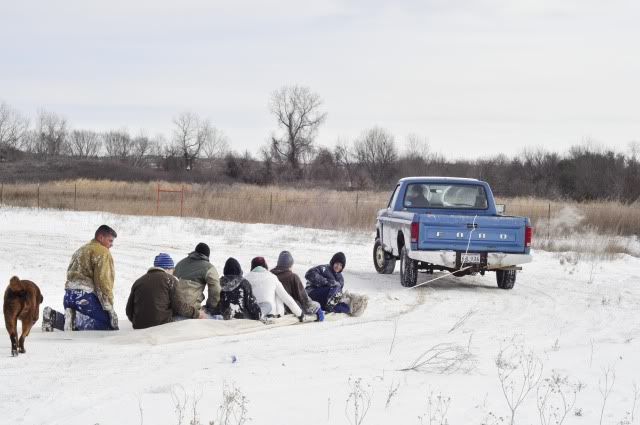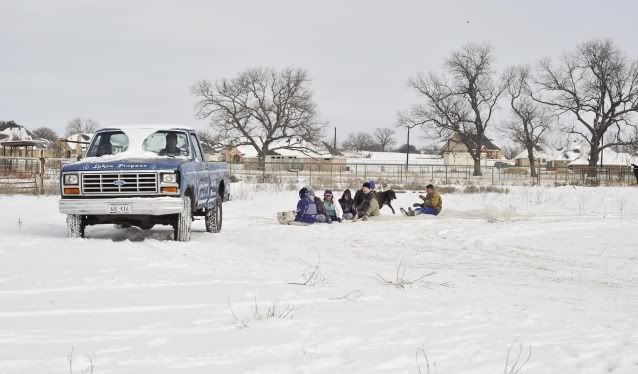 Wait for it... wait for it...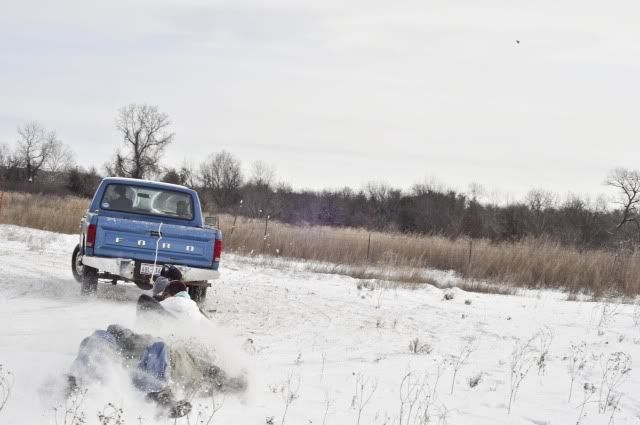 WIPEOUT!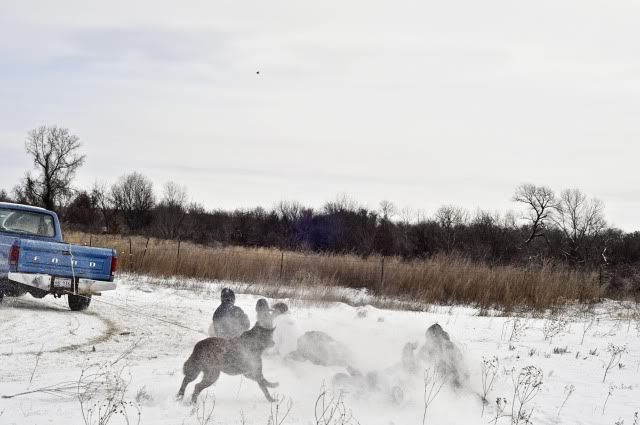 Look who got to stay warm and cuddly inside...